Lightweight
Join Date: Dec 2008
Posts: 1,651
relax, im sure dana gave great locker room bonuses for machida, vera and shogun...he takes care of guys who perform
great for swick and lauzon though! 2 bonuses in 1 fight...this kid views the bonuses as part of his contract or something lol, great night of fights
Quote:
You guys really thought Machidas KO was better then Swicks???

Machidas KO was nicely timed but pretty plain. Swicks KO was alot more vicious and unique.
Clearly unbiased. They were both nice, neither was very unique, seen both before plenty of times. Both were precise and powerful, so for me the tie break is who was on the other end.
Sent from my Desire HD using VerticalSports.Com App
---
Think. It Ain't Illegal Yet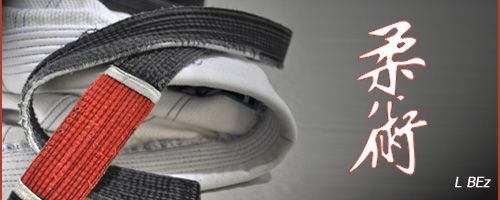 "Discipline Hurts Less Than Regret"
I was slightly surprised to find out that Swick had got the KOTN, but in retrospect, what made it so awesome was that I had Swick losing the first round. So he kinda rallied back and won in great fashion. I thought JLau also was on the losing end of his fight til that sweetass triangle.
It was great to see Swick pull it out in this one. He came out to entertain the fans and he did just that. The way he moved from the takedown to the punch was a thing of beauty. Hope to see him put together a few solid performances.
---
Check out the new MMA Forum app for the Android
I think that Swick's knock out over Johnson was way more brutal and cool than Machida's knock out over Bader. The technique from Machida was nice, but the knock out was quick and pretty basic looking. It wasn't that brutal, after the first replay, I wasn't eager to see another one.

Swick's knock out was off of a trip and was like a bomb hitting the ground out of nowhere, except it was his fist hitting Johnson's chin. The two hard follow up punches showed how much Swick wanted to make sure he got that win he has been craving inside of the octagon for the last couple of years. It was a brutal knock out and follow up that I watched over and over again. Knock outs don't always have to have the most technique to be exciting to watch. After such a hard first round for Swick, nobody can say they saw that knock out coming. It had me out of my seat in excitement. Not so much Machida's knock out, even though it may be considered more impressive.

Swick deserved the knock out of the night in my opinion, and that opinion really is unbiased since I'm not a huge fan of either fighter.
---
Psalm 30:5 "For his anger endureth but a moment; in his favour is life: weeping may endure for a night, but joy cometh in the morning."

Top 3 Favorite Fighters
1. Chuck "The Iceman" Liddell
2. Glover Teixeira
3. Demian Maia
Currently Active Users Viewing This Thread: 1

(0 members and 1 guests)
Posting Rules

You may post new threads

You may post replies

You may not post attachments

You may not edit your posts

---

HTML code is Off

---