Jones vs Hendo Trailer
---


Oooh I'm excited.
Flyweight
Join Date: Mar 2010
Posts: 287
Good video - always love fight trailers.
The video makes an interesting point - anointing Henderson a Destroyer of Legends. I agree with those sentiments. Henderson is a legend that has beaten many legends of the sport. But...... Jon Jones is also a Destroyer of Legends. Like Henderson, he's DESTROYED several Legends (Shogun, Rampage, and Machida). Unlike Henderson, however, Jones is not a legend of the sport (yet). As Rogan says in the video, "He is the present and he is the
future
..." Legends are the past and possibly the present, but not the future.
Arguing semantics 101
What a great promo...
---
""I have decided to retire young, Thanks for the cheese, Catch ya's later" -Mike Goldberg
Thanks for the vid!
I hope Hendo beats JBJ.... I really do. I have been saddened after each victory JBJ gets. I don't think Hendo has much of a chance, but I still have faith in him.
Awesome vid, but still not as good as Nic's... they need to employ that guy!
Colossal-weight
Join Date: Jan 2010
Posts: 9,844
I'm excited for the H-Bomb landing.

But the rest of the card is absolute crap. I wouldn't pay half a PPV charge for that shit.

I will be stealing online unless we have a bunch of people get together.
Sick video. My favorite in recent memory was GSP/Kos but this is pretty good. Too bad there's no footage to really show about the rest of the lackluster card, unless they want to show photos of Eddie Yagin with exploding cherries all over his face.


Sent from my iPhone using VS Free
---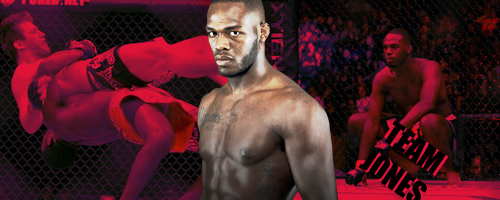 Currently Active Users Viewing This Thread: 1

(0 members and 1 guests)
Posting Rules

You may post new threads

You may post replies

You may not post attachments

You may not edit your posts

---

HTML code is Off

---