View Poll Results

: What is your favorite division in the UFC?

Flyweight
0
0%
Bantamweight
0
0%
Featherweight
0
0%
Lightweight
17
45.95%
Welterweight
11
29.73%
Middleweight
3
8.11%
Light Heavyweight
5
13.51%
Heavyweight
1
2.70%
Voters: 37. You may not vote on this poll
WW & LW. I picked WW in the poll but it's really close.

So many exciting matchups at both weights.
---
Featherweight
Join Date: Aug 2009
Posts: 1,297
LW for me, we've been seeing a lot more finishes at this weight making it more exciting, and on top of that, these guys don't get tired.

LHW to me is the weakest division at this point, just last week we were trying to figure out who was going to get a title shot from a group of people Jones had already whomped :/
Join Date: Oct 2009
Location: UK... Where the sun never shines.
Posts: 11,557
LW for me. So stacked right now.
I still love the LHW division. I get so pumped to see Jones, Shogun and Machida compete. It is going to be stale soon though, so might be WW or LW for me after that.
---
mad props: Toxic
You know, this poll sort of indirectly answers the question as to whether or not we prefer dominate champions or more competitive top fives. I don't think WW would have so many votes had GSP not been injured, and had instead defended two or three more times.... just an observance.

As far as the poll. I went with MW. I think MW has gotten way to much flack over the years because of my aforementioned topic... Anderson Silva is so good, it makes the rest of the division look bad, when in reality they're not at all... in fact most of their top guys, Belfort, Sonnen, Bisping, etc... can and have competed successfully at 205. But the main reason I like 185 is Anderson Silva. I WILL NEVER take for granted the fact that I get to watch this man's career live! He's that good... and years from now people still following MMA will be discussing the glory days of him dominating... and we get to see it.. LOVE IT!
I went with WW, LW is great for the top twenty guys but WW is fun all the way to the bottom of the division.
For sure 205
---
Fedor Emelianenko:
The one who doesn't fall, doesn't stand up
Fedor Emelianenko
|
Anderson Silva
|
Carlos Condit
|
Frankie Edgar
|
Khabib Nurmagomedov
Even though Bones is my favorite, it's always heavyweight for me. The May PPV showed why.


Sent from my iPhone using VS Free
---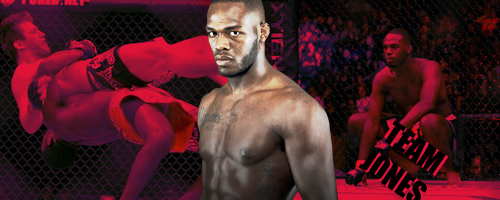 Colossal-weight
Join Date: Jan 2010
Posts: 9,844
Screw WW. It is full of wrestlers with average stand up skills.

GSP the champ is the most boring champ in the UFC.

Condit just ran for 5 rounds.

Hendricks, Ellenberger, Kos, Pierce are all good wrestlers with average to below average standing skills. At least Hendricks has serious power I guess.

Alves and Penn are a shell of their former self.

I do like Rory and Silva's potential though. But the division isn't that exciting. Only consistant exciting thing is Diaz and Erick Silva.

Give me LW right now.

I think HW is pretty damn nice right now as well. JDS has Cain and Overeem matchups to go through. All 3 are exciting and different than one another. We have Cormier looking to come over and challenge. We have Werdum getting better and better. We have guys like Struve, Nog, Roy, Barnett, Carwin?, Mir that all have their own styles and all put on interesting fights. HW has never been better.
Banned
Join Date: Jan 2012
Posts: 172
1. Lw
2. Hw
3. Lhw
4. Mw
5. Fw
6. Ww
7. Flyw
8. Bw
Currently Active Users Viewing This Thread: 1

(0 members and 1 guests)
Posting Rules

You may post new threads

You may post replies

You may not post attachments

You may not edit your posts

---

HTML code is Off

---