View Poll Results

: What is your favorite division in the UFC?

Flyweight
0
0%
Bantamweight
0
0%
Featherweight
0
0%
Lightweight
17
45.95%
Welterweight
11
29.73%
Middleweight
3
8.11%
Light Heavyweight
5
13.51%
Heavyweight
1
2.70%
Voters: 37. You may not vote on this poll
Favorite division as of this moment?
---
My favorite division at the moment, is lightweight. The division is tough, and so stacked! We have Cerrone, Pettis, Edgar, Maynard, and all those guys at the top, while we have guys who are just now getting exposure; Dos Anjos, and Michael Johnson, just to name a couple. I mostly like this division because of all the exciting fighters. The division has Guillard, Lauzon, Varner, Diaz, and plenty more!
What division do you guys prefer in the UFC?
The lightweight division is insane the level of talent is far higher and they always have a full gas tank, it is the best of all the worlds rolled into one. When you look at the skill and talent level of guys who aren't even in the title discussion its crazy.
---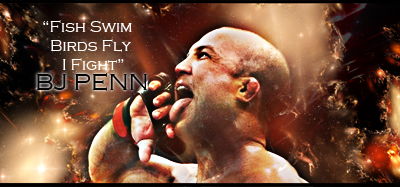 "If you get hit and it hurts hit him back you not knocked out yet."-Joe Doerksen
The Toxic Terrors (FFL)
Demetrious Johnson*Eduardo Dantas*Emanuel Newton*Will Brooks*Michael Page
Join Date: Jun 2009
Posts: 20,897
I like the WW division a lot right now. One of the best champions. Condit has the interim belt. Hendricks, Ellenberer and Kampmann are all pushing for a shot. Still have Fitch and Kos hanging around. Then you have people like Rory and Silva on the way up. Maia just dropped down. Just a fun division right now.


Sent from my iPhone using VerticalSports
I picked WW. Since GSP has been out a new crop of WWs have emerged and will have their shot at the title. The division is deep with the likes of Erik Silva, Rory, Ellenberger, Alves, Kos, Fitch, Maia, Condit, Diaz (if he comes back), Kampman, Fitch, BJ, Hathaway, Swick.

They've pushed a talented relentless fighter in Diego Sanchez back to LW.

This division is stacked.
---
Fav Fighters:
BJ
GSP
Askren
JDS
Belcher
Shogun
Fedor
Hendo
Sonnen
I still love the LW division the most
And I have a soft spot for the Flyweight division as well, great little tournament they started out with and they've signed a few great fighters (One of them being Jussier da Silva) so it will be very interesting to see how it plays out once the tournament is over
---
Still 205 for me.
---
2013 VIP FFL Champion
THE DRAGON RIDES AGAIN - 12/20/14
Machida - Alves - Cruz - JDS - Weidman - Condit - Pettis - Edgar - Cowboy - Dodson - Okami
I like how each division has it's own feel.

Flyweight is still emerging with legit contenders

Light Heavyweight is full of veteran status fighters, so we can still enjoy their fights while they're still here. The division isn't getting completely washed out with new talent.

This topic intrigues me, because there are so many different ways you can look at each weightclass, and the concepts that they hold.
155 easy.

Bendo
Nathan
Cowboy
Maynard
Pettis

Ridiculous top 5 (not even including Edgar or BJ, who may be better than all of them). Choosing the best is almost a matter of taste, because they are all elite talents.

Then 6-20 is much deeper and more talented than any other division.
---
Sig credit: MC
~ Lifetime Membership sponsored by RustyRenegade ~
Welterweight
Join Date: Jul 2008
Posts: 2,230
I'll go with welterweight. Lightweight is very deep with solid, good fighters but there isn't a single amazing fighter or dominant force like GSP/Anderson/Bones/Aldo/JDS. There's like 5 people who could easily be champs and there's too much uncertainty for my taste. WW has good depth along with better top-end talent.
Currently Active Users Viewing This Thread: 1

(0 members and 1 guests)
Posting Rules

You may post new threads

You may post replies

You may not post attachments

You may not edit your posts

---

HTML code is Off

---