If I was Overeem and he said "thumb war" I would go okay give me your hand <crushes hand> oh do you not play "European rules".
I made a thread about this guy not too long ago.

I cant ******* stand him. He is always a prick to fighters and acts like he is hot shit because he hosts a show in spike tv. The show would be much better off without him because it can be interesting at times depending on what fighters they bring in. That said part of what makes the show interesting is because its really amateur. Guys like Nate Quarry have no business holding a seat on a talk show UNLESS he is a guest. Now if the bald reporter could be replaced by someone that actually asks good questions and isnt an awkward prick. We could have a good different mma talk show.
---
Title fail... "Bald Reporter" really haha? I thought this was some other bald douche I hadn't seen before.

On a side note. When he was interviewing Nate the Great I swear if he was in the studio he would've punched him in the face.

I appreciate his honesty but he asked really dumb questions sometimes.
Did you see the look of happiness when he challenged The Reem. He was like you serious...lets' do it...left hook + knee to the head.

For real though...I think he's related to Matt Serra. If he's a real reporter he'd get in the ring like that one kat who always fights against Cyborg...haha!
---
Marcus Aurelius: Tell me again, Maximus, why are we here?
Maximus: For the glory of the
Empire, sire.
Baked, not fried... the healthy choice.
lol why does Overeem get these odd gigs where he's undoing womens bras and on the air with bald guys trying to overcompensate by being rude?
---
Hard work is the only real PED.
Prospects -- Doo Hoo Choi, Ashlee Evans Smith, Mickey Gall, Sage Northcutt, Thomas Almeida, Yair Rodriguez, Lorenz Larkin, Robert Whittaker
Quote:
My reaction was similar to Overeem's once the guy stood up for a "thumb war"...

"What the **** is this guy doing?"
Ya and when overeem didn't even move his thumb i cringed. dude wasnt funny amd overeem agreed.
Sent from my SGH-I727R using VerticalSports.Com App
---
mad props: Toxic
Haha, someone has to let this guy interview a Diaz bro.
---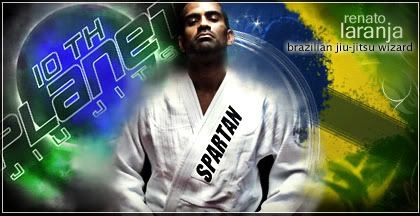 "You have a big word for a guy who don't have a gi right now." - Renato Laranja
Quote:
Haha, someone has to let this guy interview a Diaz bro.
He interviewed Nick.
---
2013 VIP FFL Champion
THE DRAGON RIDES AGAIN - 12/20/14
Machida - Alves - Cruz - JDS - Weidman - Condit - Pettis - Edgar - Cowboy - Dodson - Okami
I thoroughly enjoyed Alistair putting him in his place and then the douche bag trying to make a funny with the thumb war. Fail!
---
Always Supporting Fighters That Fight to Finish or be Finished

Edson Barboza
Jose Aldo
Conor McGregor
Nate Diaz
Donald Cerrone
Gabriel Gonzaga
Brandon Thatch

Currently Active Users Viewing This Thread: 1

(0 members and 1 guests)
Posting Rules

You may post new threads

You may post replies

You may not post attachments

You may not edit your posts

---

HTML code is Off

---