Anyone else find it odd the title points out that the reporter is bald? just noticed that.
---
mad props: Toxic
Quote:
Originally Posted by
TheLyotoLegion
View Post
He interviewed Nick.
...and he survived?
---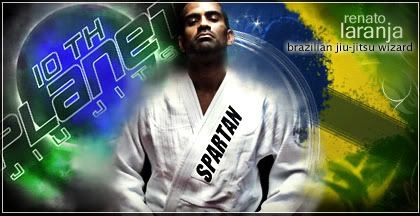 "You have a big word for a guy who don't have a gi right now." - Renato Laranja
Quote:
...and he survived?
It was via satellite. haha
---
2013 VIP FFL Champion
THE DRAGON RIDES AGAIN - 12/20/14
Machida - Alves - Cruz - JDS - Weidman - Condit - Pettis - Edgar - Cowboy - Dodson - Okami

Join Date: Apr 2010
Location: Gods country
Posts: 4,524
Overeem should've twisted his hand off when he went for the thumb wrestle technique. I can understand a show host giving a fighter a hard time and all but when someone says "zip your lip or we'll settle it during the commecial break" and stands up like he's going to do something is ridiculous.

I would have slapped the shit out of him personally.
Heavyweight
Join Date: Apr 2007
Posts: 3,709
why would Overeem care if some little idiot tries to clown him? The only people that get flustered by someone pulling this kind of stunt are those with fragile egos that need reinforcement all the time.

Overeem handled it fine, didn't get angry and laughed it off and only even really noticed it at the end then just went along to get him to shut up. This wasn't a gerry dee kind of joke, that guy was trying to inflate his own ego by pushing around a HW. If it was a setup act Overeem would have acted angrily, it was a case of desperate ego versus confident fighter.
Overeem should of dropped him as soon as he stood up
---
Dan 'THE OUTLAW' Hardy
Mauricio 'SHOGUN' Rua
Alexander 'THE MAULER' Gustafsson
Brad 'ONE PUNCH' Pickett
John 'THE HITMAN' Hathaway
Frankie 'THE ANSWER' Edgar


Featherweight
Join Date: Aug 2009
Posts: 1,297
What's that bald guy's deal?

It's just kind of assumed, when you interact with the Reem, that if he wanted he could **** you up given his size, strength, and experience...that's messed up though man, cuz Reem is such a big guy this dude is purposefully being a dick cuz he can play victim.
That guy tries to punk every fighter. He is constantly trying to show that he is "tough" and not "scared" of them. Like being a douche on tv does that. He was being the same ass to Chael but Chael handled it well.
I found this
http://www.reddit.com/r/MMA/comments...ereems_recent/
Seems like were not the only ones talking about this guy douchness.
---
Featherweight
Join Date: Aug 2009
Posts: 1,297
I'm absolutely dying at all the comments on youtube, I'm calling it, this guy grows his hair out and everyone forgets he wronged the Reem.

"**** this bald ***got."
"Overeem should've uberkneed that bald guy."
"Fire this bald guy plz."

LMAO no one knows who this guy is.
MMA Fanatic
Join Date: Feb 2011
Posts: 90
Quote:
Originally Posted by
TheLyotoLegion
View Post
Craig Carton is fantastic, he may be a grade A prick but I'm a huge fan.
He is a disrespectful P.O.S.
I can't stand Overeem, but I would have liked to see him power bomb that clown the way Ramoage did to Ricardo Arona.
Currently Active Users Viewing This Thread: 1

(0 members and 1 guests)
Posting Rules

You may post new threads

You may post replies

You may not post attachments

You may not edit your posts

---

HTML code is Off

---