Please nobody get injured. Please nobody get injured. Please nobody get injured. Please nobody get injured. Please nobody get injured. Please nobody get injured. Please nobody get injured. Please nobody get injured. Please nobody get injured. Please nobody get injured. Please nobody get injured.
---
Rookie Hammer Squad 2015
Frankie Edgar - Dominick Cruz - Jorge Masvidal - Cat Zingano - Holly Holm
Please nobody get injured.
---

Finally Gustaf gets to beat a big name and become a contender, and Rory gets beat up by the first real competition he faces since Condit.

Great card overall, fingers crossed.
Great card. Very excited for this. Nothing against Bendo, but I so hope Diaz becomes champ. I doubt he'd hold it for long, but he'd be a VERY interesting LW champion. I'm not sure Nate has enough for Bendo, though.

Gustafsson vs Rua should be a good stand up contest. Again, not sure who wins but Gustafsson is very springy and could surprise Rua with crisp footwork to a decision.

It would be great to see Penn stop MacDonald, but MacDonald's younger, bigger and stronger than him in the end. I imagine this will be a 3 round war with MacDonald almost finishing Penn in the third round but Penn holding on long enough to survive to a decision
---
Why Do We Fall?

Join Date: Jul 2012
Location: Glasgow
Posts: 16,154
Great card. I think this could have even filled a PPV because you have Diaz, who the fans will love to see sitting there with the current champion (which makes Bendo automatically interesting). Then you have legends like Shogun and BJ Penn which will attract the fans fighting MMA follower's favourites in Gus and Rory.

I'm rooting for Diaz, Shogun and BJ, but I think Diaz will win by UD, Shogun will fight hard but lose a UD and Rory will destroy BJ in 2.
---
Pretty crazy. I almost wish they added one to the 12/29 PPV instead, but can't complain. Even if someone gets hurt we would still get two Fox-worthy main events.


Sent from my iPhone using VS Free
---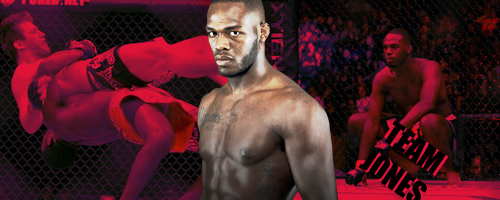 Join Date: Apr 2010
Location: Following The Path To Jesus Set By His Disciple Vitor Belfort
Posts: 5,111
BJ will smack Rory around like a red headed step child in the first round and then gas and get beat up for the rest of the fight.
Great Fox card for sure! After this weekend's robbery I'm cheering for Diaz to get the belt for sure. I know it's not Benson's fault the judges suck, and who wouldn't take a win they didn't earn... but to act like it's just is just stupid.

Somehow, I've managed to miss every single fighter Alexander has had, except his fight with Davis years ago... so I'm excited to finally catch him in the cage. I respect Shogun, but I'm not a fan so I'll back the Swed here.

Definitely taking BJ over Rory, and I'm hoping it's a win with an exclamation point! However, should Rory beat BJ that might put him on a collision course with my man E. Silva who will be coming off a finish win over Fitch (called it here and every other chance I get). Silva will lock his title shot in with that win if Fitch alone doesn't do it.
MMA Fanatic
Join Date: Jun 2007
Location: Canada
Posts: 64
While I think Gustafsson has an excellent shot to beat Shogun here, I wouldn't say it's a sure thing yet. Likely going to be a standup battle which I could easily see either taking. You have to think winner of that bout probably gets a title shot. Most pumped I've been about a card in a long time.
Wow this is what UFC need to do with FOX cards. Crazy good and exciting fights.
---
Currently Active Users Viewing This Thread: 1

(0 members and 1 guests)
Posting Rules

You may post new threads

You may post replies

You may not post attachments

You may not edit your posts

---

HTML code is Off

---