View Poll Results

: Who wins KOTN?

Jon Jones vs Dan Henderson
26
36.11%
Jake Ellenberger vs Jay Hieron
34
47.22%
Dennis Siver vs Eddie Yagin
6
8.33%
Dennis Hallman vs Thiago Tavares
1
1.39%
John Lineker vs Yasuhiro Urushitani
1
1.39%
Michael Johnson vs Danny Castillo
0
0%
Takeya Mizugaki vs Jeff Hougland
0
0%
Tim Means vs Abel Trujillo
1
1.39%
Daron Cruickshank vs Henry Martinez
1
1.39%
Shane Roller vs Jacob Volkmann
2
2.78%
Kyle Noke vs Charlie Brenneman
0
0%
Voters: 72. You may not vote on this poll
UFC 151 - Pick KOTN - 500,000 credits.
---
Vote in the poll for which FIGHT you think will win the award. Pick correct and when 500,000 credits. Easy! If you think Bones knocks out Hendo, all you have to do is pick that fight. Even if Hendo KO's Jones you still win! (mainly due to not enough poll options to list every fighter individually, but hey ho
)
Join Date: Jun 2009
Posts: 20,856
Quote:
Jake Ellenberger! TKO round 2
Same for me. Almost put Hendo just for the heck of it.
---
Join Date: Oct 2009
Location: UK... Where the sun never shines.
Posts: 11,553
Ellenberger/Hieron.
---
2013 VIP FFL Champion
THE DRAGON RIDES AGAIN - 12/20/14
Machida - Alves - Cruz - JDS - Weidman - Condit - Pettis - Edgar - Cowboy - Dodson - Okami
Can't believe I'm the only one picking Hallman vs Tavares. Oh craps...thought this was the SOTN. ROFLZ!!!

I want to go with Siver so bad with his liver kick, but everything definitely points to the Juggernaut KOing Jay. Jay has a weak chin in case there's any bettors out there. Jake should smash em for the KOTN! Although I wouldn't be surprised if the main event happens in that fashion then we're all screwed...lolz!
---
Marcus Aurelius: Tell me again, Maximus, why are we here?
Maximus: For the glory of the
Empire, sire.
Baked, not fried... the healthy choice.
Yeah if Hendo lands or Jones reigns down elbows, even if Jake gets a clean one punch face plant KO all our votes could be for nothing

Join Date: Jul 2012
Location: Glasgow
Posts: 16,112
I went for the long shot Tim Means. He has some nasty clinch knees and maybe he could land a big one to take it.
---
Ellenberger / Hieron
---
D. Cerrone | R. Souza | F. Werdum | R. MacDonald | M. McDonald | D. Maia | J. Mein | C. Condit
M. Coenen | S. Kaufman | A. Davis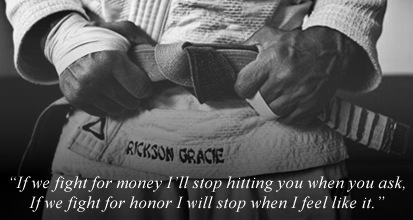 Quote:
Originally Posted by
ClydebankBlitz
View Post
I went for the long shot Tim Means. He has some nasty clinch knees and maybe he could land a big one to take it.
This is a very good pick, I have Means as the safest bet for this event as well.
Currently Active Users Viewing This Thread: 1

(0 members and 1 guests)
Posting Rules

You may post new threads

You may post replies

You may not post attachments

You may not edit your posts

---

HTML code is Off

---