MMA Fanatic
Join Date: Nov 2006
Posts: 79
I rate GSP and Fedor close to evenly. GSP has dominated just about all his fights. He has really only lost 1 round in his career, which im talking about round 1 BJ penn fight. I know some of u are asking what about hughes 1? well GSP was winning that fight up to making a mistake and getting submitted. The way he was dominated trigg,sherk etc is very impressive. Not much needs to be said about Fedor, other than... Is it possible to improve upon perfection?
---
Last edited by Okilian; 03-15-2007 at

05:10 AM

.
Quote:
Originally Posted by Damone
I'm not saying Fedor should re-beat everyone, but the HW division can be a tad shallow. Fedor goes from beating Cro Cop to beating Zulu, Mark Coleman, & Mark Hunt. I'll give you Mark Hunt, but Coleman & Zulu? This shows how bad a) Pride's matchmaking is and b) how shallow the HW division can be.

Hendo went from losing to Misaki & LiL Nog to beating Wandy. Beating Wandy is a nice accomplishment, but how can you honestly say he's better than GSP P4P right now.

Shogun's a good choice, but he needs to work on his standup(Punching wise). Still, I love me some Shogun.

I'm going for best all around right now. If I were to make a list of P4P of all time, then it'd include people like Bas Rutten and definitely Fedor. I'm doing this by 2005-right now, and GSP's list is the most impressive, and you could make a case for Shogun(Him winning the GP was pretty damn great).

Chuck's good, and is one step below Shogun on my list.

Meh, Cro Cop did beat Barnett & Silva in one night, but he also faced people like Minowa and Yoshida(Who Mirko matches up perfectly against).

I never said GSP dominated Penn.
I see what your saying about since 2005 or whatever but having p4p best and anyone other than Fedor in the same sentence is just blasphemy to me.
Shoguns striking to me is better than GSPs.
Fedor
Gsp
Bj 'wasted talent' Penn
A. Silva
Chuck Liddel
---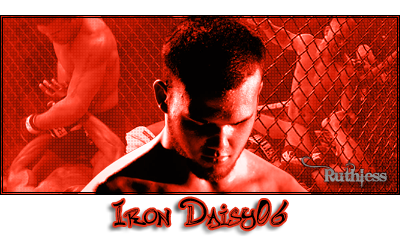 Fighters to watch
John Salter
Chris 'The Chronic' Conolley
Marcus 'The Bruiser' Brimage
Adrian 'Guard Yo Grill' Miles
Andy Roberts
Quote:
Originally Posted by rdrush
I disagree with you about hughes being stronger. Yeah he is a freak when it comes to strength, but in 65 he really had nothing on GSP couldnt get any takedowns even though he only really attempted to tie him 3 or so times I dont think that his strength dominates over GSP. They would be pretty close
We'll see Hughes' new gameplan when they rematch.
MMA Fanatic
Join Date: Feb 2007
Posts: 83
Quote:
Originally Posted by Rubiness
We'll see Hughes' new gameplan when they rematch.
For some reason, I have the feeling that St. Pierre is going to KO Hughes with a flying knee.
It is pretty obvious that Hughes will be going for more takedowns in their rubber match. So it is not like St. Pierre will not be prepared to deal with it, his sprawl is amazing. Hughes will definitely eat some shots before he can get in close to shoot.
Fedor is the best p4p fighter in the world. Then after him its GSP,shogun, and cro cop.
Whats with everyone sucking GSPs nutz? BJ is a better fighter than GSP and is lighter. That makes him a better P4P fighter, surely?
Talking about the best (if there is such a thing as the best) all around fighter doesn't necessarily mean who's on top of a weight class at the moment. When I think of good all around fighters, clearly gsp comes to mind, so does carlos newton, bj penn, caro uno, genky sudo (no flaming my spelling). Were talking well rounded as in skills in many disiplines not a wrestler with a good punch. Or a puncher with good takedown defense. Saying Randy Couture is a well rounded fighter is absurd. Randy will always be Capt. America to me, but his skills are limited. He's very good at what he does, but hes not will rounded. That goes for matt hughes and a lot of other names I saw thrown out there.
Quote:
Originally Posted by nemsist221
i would say chuck liddell, we rarely see his ground game but he has a good one (not great but good), as of now i think he's a purple belt in bjj.

i would also say Nick Diaz, he got a good stand up with being an amatuer boxer and all and his great bjj skills
Chucky is definitely a top fighter but his "LEGENDARY" take down defense has alot to so with holding onto the cage and leaning on it. I really would like to see how "legendary" it is in a Pride ring now. Rampage (I know it was 3 yrs ago) took him down fairly easy b/c Chuck didnt have a fence to use. I see Chuck as one of the top PFP fighters in the UFC but get him in a ring and I bet you his take down defense isnt so "legendary". His standup though is second to none except for maybe Cro Cop but Im sure we'll find out soon enough
attention whore
Join Date: Oct 2006
Location: Branson, Missouri
Posts: 14,445
Quote:
Originally Posted by pauly_j
Whats with everyone sucking GSPs nutz? BJ is a better fighter than GSP and is lighter. That makes him a better P4P fighter, surely?
BJ doesn't give a crap, though. This is what keeps him from being the absolute best. He doesn't train hard enough, and relies on his natural ability. I mean, his natural talent is really good, but if he's going to show up like he did against GSP again, then the same thing will happen. Hell, I actually think GSP will finish him because it'll be 5 rounds.
Also, does anyone count in the fact that BJ blatantly poked GSP in the eye?
---
Currently Active Users Viewing This Thread: 1

(0 members and 1 guests)
Posting Rules

You may post new threads

You may post replies

You may not post attachments

You may not edit your posts

---

HTML code is Off

---