Amateur
Join Date: Aug 2012
Posts: 132
Frankie Edgar wats next for him + do you believe he has been shafted by poor judging?
---
I mean in my eyes he is still the rightful champ,Danna knows it, how many people does he have to face to get another title shot against henderson?

Aldo is a bad match up for him and most people so hopefully he dosnt move down!
Lightweight
Join Date: Nov 2006
Posts: 1,916
I thought he already said he was considering moving down after the second Bendo fight. Probably the right move, two losses to the champ, regardless of what you think of the judging, makes it hard to get a title shot. I guess he could wait and hope Diaz wins and then stay at LW if that happens.

I thought he won the second fight and that it was a poor decision but just run of the mill poor, not "robbery" poor.
Yes, he has been shafted.

He decisions Aldo.

And, no he should not move down, Ben Henderson won't be the Champ for much longer, so, why shouldn't Edgar stay at 155?
---
2013 VIP FFL Champion
THE DRAGON RIDES AGAIN - 12/20/14
Machida - Alves - Cruz - JDS - Weidman - Condit - Pettis - Edgar - Cowboy - Dodson - Okami
To me, Frankie is just plain boring. I don't know if its a rematch after every new guy he fights or if its because he's evolved into a points fighter. Honestly, he has great footwork, great recovery, great heart but I find myself disinterested in him at this point in time. He doesn't really have the "it" factor despite all his good qualities. I think a move down in weight class might be worth a try to see if his power at that weight class is more significant then it was at LW.
---
Check out the new MMA Forum app for the Android
Shafted for sure but now that the UFC has a FW division that's truly where Edgar and even Sherk should be fighting at in the future.

Jens Pulver, greatest lightweight striker of all time, no seriously.
---
sakurabushidokan.homestead.com
Amateur
Join Date: Mar 2012
Posts: 129
I had Bendo winning both fights so I don't think he's been shafted at all.

As for what he should do, I think he's better off staying at 155 where there are a lot of good fights and he can get back to a title shot pretty quickly if Bendo loses.

At 145 it's better for the UFC but he only has Aldo to fight and probably loses that fight anyway. Then he is definitely stuck until Aldo moves up.
The rematch shouldn't have happened in the first place imo. I'd like to see what he can do in the 145 lb division. Say what you want about how he matches up with Aldo, no one else has a better shot against him who's already in the 145 division. If Edgar moves down, 155 will still be stacked. It's the Featherweight division that needs some rejuvenation.
If anything judging has helped him. A lot of people thought he lost to BJ. If that had been a split the other way there wouldn't have been a rematch because Frankie wouldnt have any name or cred to whine and pout his way into a rematch. So we are talking about the guy because of judging. And let's be honest, we have only really been talking about him at all because of judging. His heart gets him some attention, but no more than a lot of guys. If he hadn't been in the first Penn fight, if Maynard 2 hadn't been a draw and if anyone had been finished in the Henderson fights we really wouldn't be talking about him. I mean how long did we really talk about either one of the decisive fights he's been in, Penn 2 and Maynard 3? So I think he owes the judging, hardly shafted.

Sent from my Desire HD using VerticalSports.Com App
---
Think. It Ain't Illegal Yet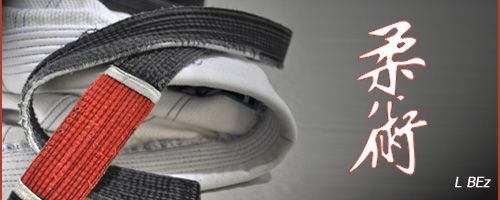 "Discipline Hurts Less Than Regret"
Flyweight
Join Date: May 2008
Posts: 353
He has both been shafted and the benefactor of judging.

When you are a fighter, notorius for not finishing fights and ending in close decision, you will live by the sword and die by the sword. Some of the wins, he didn't deserve, some of the loses he didn't deserve.

All in all, in the end, he was the champ for a while, defended his belt, and eventually lost it. He has nothing to complain about.

Yes, we can focus on and complain about just the last fight and only the last fight in a bubble. But what about the first BJ fight? Most people didn't think he did enough to take the belt at that point. Which would have ended his run right there.
And the first Henderson fight, was close, but definitely in favor of Bendo and that should have been it. He got a second chance to win a fight he already lost, and yeah, he may have gotten ripped off that second time. But, if he wasn't the beneficiary of controversal judging, he would have even had that chance in the first place.

So as a whole, Edgar should feel "Whole" as a LW fighter and LW Champ. In the end "He won the belt" - "held the belt" - "He even defended the belt" - "Then lost the belt". With him, the problem is, all those things happened, but not in that order. But in the end, that's what happened. Which is pretty normal and enough to be proud of.

Let me put it this way:

FE vs BJ I - He didn't win the belt - But got it anyway.
FE vs BJ II - He didn't defend the belt - But actually won it for the first time.
GM vs FE II - He defended The belt via a Draw.
GM vs FE III - He Defended The belt via a KO
BH vs FE I - He lost the Belt - But was given a rematch anyway.
BH vs FE II - He actually won the belt - But lost it like he should have, because he didn't actually win BH vs FE I. And normally wouldn't have gotten a second chance anyway.

So in the end, it all works out, just not in the normal order.
He robbed BJ but he did get ripped off in the 2nd Bendo fight. He's still probably going to go down as a historically great lighter weight fighter but I think he'd be better off at 155 because he won't beat Aldo.
---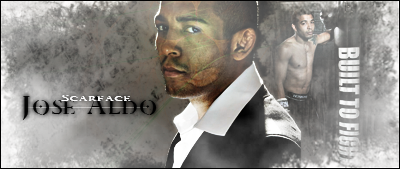 Currently Active Users Viewing This Thread: 1

(0 members and 1 guests)
Posting Rules

You may post new threads

You may post replies

You may not post attachments

You may not edit your posts

---

HTML code is Off

---