Banned
Join Date: Jun 2012
Location: Manchestoorrrrrrr
Posts: 1,469
Ever wondered what Tank Abbott looks like now?
---


ha ha, holy shit, was not expecting that.
Same body shaggy hair he looks like a bum!
---
Credit to M.C !!
Didn't seem like that long ago that he fought Kimbo. I suppose that was 4.5 years ago, but still. I don't think I'd ever seen him with non beard hair. Hah.
He's just drunk right?
---
Favorite fighters
1. Jens Pulver
2. Diego Sanchez
3. Chuck Liddell
4. Dan Henderson
5. Jason Von Flue
6. Chris Lytle
Clearly, nobody can compete with Tank at the game of drink.
---
I can attest that I watched his very first fight live on PPV. He knocked out Matua and gave him a seizure. That was his entrance into the no holds barred organization known as the UFC. We were all like...dayam! Shiet is real. You just don't see that kind of stuff on TV. It was mind boggling at the time and over decade later it's still fresh in my memory.

The first real street fighter with zero technique...all brawl. Then "The Phenom" came in and destroyed em. Vitor was a hero back then and still is today.

I give Tank his props cuz he fights just to fight. He might be a bum now, but he was a bad ass back then. He took Tito under his wing briefly since they're both from Huntington Beach, but obviously went sour.

btw: Dude where's Ferragamo loafers...haha! Something is wrong with the picture.
---
Marcus Aurelius: Tell me again, Maximus, why are we here?
Maximus: For the glory of the
Empire, sire.
Baked, not fried... the healthy choice.
What a delusional sad old fat man.

He's obviously so upset that the sport passed him so quickly.
See...i was expecting a twice and to see an in better shape shaved Tank up there - this was not unexpected at all...this was pretty much how i saw Tank looking eventually to a tee.
Can't say I wake up in the mornings ago and say to myself "GEE I wonder what the status of TANK Abbot is!??!"
---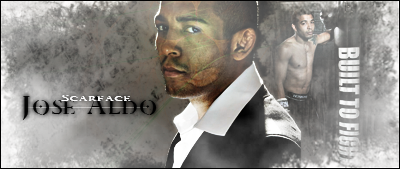 Currently Active Users Viewing This Thread: 1

(0 members and 1 guests)
Posting Rules

You may post new threads

You may post replies

You may not post attachments

You may not edit your posts

---

HTML code is Off

---