Based on what I'm seeing on Twitter he probably injured himself like a dumbass and now is getting some extra side money to fight through it.
Not that I care anyway because he wasn't going to win anyway.
I like that he sent a fake tweet talking about how he had such a great sparring session today.
Why are you even sparring a week before a fight anyway?
EDIT: Yeah, now it's pretty much confirmed that Hendo has been injured for a bit during camp and is wearing a knee brace.
Fight is still on, he's fighting injured.
https://twitter.com/FrontRowBrian/st...12833837535233
https://twitter.com/FrontRowBrian/st...13249954447360
---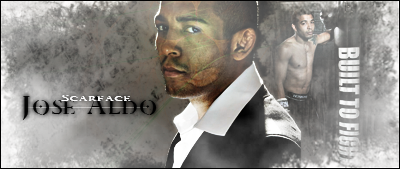 Or he's playing head games.. b/c he's not talking about pulling out and he deleted the post. I've got a couple bucks on Dan because of the odds but if he's hurt I'm glad I didn't bet more.
---
sakurabushidokan.homestead.com
He wants Jones stepping in with that kick to the knee so he can time his big right hand...
You know JDS had a knee injury and Cain kicked the shit out of that leg seven times in a matter of minutes til...
---
Marcus Aurelius: Tell me again, Maximus, why are we here?
Maximus: For the glory of the
Empire, sire.
Baked, not fried... the healthy choice.
his balls exploded
---
Favourite Fighters
Anderson Silva
Mark Hunt
Bisping
Fedor
Machida
Pettis
Aldo
McGregor
'John' Wayne Parr
Nathan 'Carnage' Corbett
Bruce Lee
Quote:
What kind of asshole injures himself a week out from a fight?
The kind of a-hole that just tested his testosterone levels after his 3 ft syringe and realized his cycle isn't wearing down to the 6:1 "normal" before the fight.
No one injures themselves a week before the fight. Every smart camp goes very easy the last 2 weeks, giving the body time to heal from the battering during the rest of the camp, so on fight night it's close to 100%.
And as if anyone would actually injury tweet or let injury details leak out to "FrontRowBrian" before a fight they intended to make. Yeah right, might as well put a target sign on the injury.
Obviously it's fake, he's just going to moan about how thick his brace is and what a lion he is for trying to fight through it, right until the last day when his camp or doc "advises" him otherwise. Oh you brave hero you, it's just the darn camp ...
Quote:
Can't see that its trt, he's been on it since pride came to the US. So I can't see that he would be fine up until possibly the biggest fight of his career.

Sent from my Desire HD using VerticalSports.Com App
That's how every steroid bust is. Guys like Sherk and Overeem had obviously been doping for years before they finally messed up a cycle.
People don't seem to realize how easy it is to dodge a fixed date test. All you have to do is scale your dose so it wears off by the time the test comes. Random testing is something else but Henderson never took one of those.
Join Date: Oct 2009
Location: UK... Where the sun never shines.
Posts: 11,557
please be PEDs, please be PEDs, please be PEDs, please be PEDs, please be PEDs, please be PEDs, please be PEDs, please be PEDs, please be PEDs!!!

Join Date: Jul 2012
Location: Glasgow
Posts: 16,154
So we don't even know if he's out of the fight (for a rumored injury) and he's already a lifetime steroid user?
---
Currently Active Users Viewing This Thread: 1

(0 members and 1 guests)
Posting Rules

You may post new threads

You may post replies

You may not post attachments

You may not edit your posts

---

HTML code is Off

---