Join Date: Oct 2009
Location: UK... Where the sun never shines.
Posts: 11,557
What is it with these champions turning down fights? If you are top of the division you should get 0% say in who you fight.


I'm so pissed right now, not that Hendo got injured (yeah that sucks) but that this card could have gone ahead if jones had taken the Sonnen fight, whether he deserved it or not!
Quote:
put anyone in front of Jones. Just the same way he took a title shot (2-weeks or 3 weeks) let someone else have the same opportunity! Who is he to take and then refuse to give others the same case!!!!!!

SHAME on Jones, and his strategic coach GJ!
Well he took the Machida fight on three weeks notice
Holy shit, lmao he ******* hates Greg Jackson's guts.
---
2013 VIP FFL Champion
THE DRAGON RIDES AGAIN - 12/20/14
Machida - Alves - Cruz - JDS - Weidman - Condit - Pettis - Edgar - Cowboy - Dodson - Okami
Quote:
holy **** Dana is soooo pissed.
woah, i think dana would scrap with greg if he was in front of him.

Join Date: Mar 2010
Location: NC.
Posts: 9,815
At ufc 33 Belfort got hurt about 4 days out. Tito said get me somebody, anybody to fight.
Matyushenko stepped up.
I had fight tickets, plane tickets, a room at Mandalay bay, a week a fun in vegas, I would have been crushed if they canceled the show.
Thanks Tito.
---
Dana is even yelling at reporters who are asking questions about how the card is going to work in Toronto.

HAHAHAHAHAAHAH.

"Dana do you have anything you want to say to close out today's call?"

Dana-"That's it we're done" *click*
---
Think. It Ain't Illegal Yet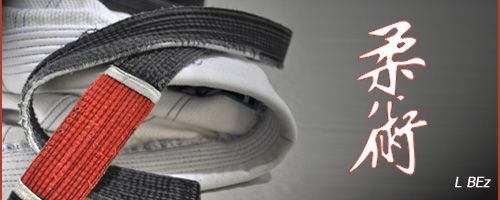 "Discipline Hurts Less Than Regret"
Megaweight
Join Date: Mar 2007
Posts: 5,499
Quote:
Jones is a douche, he killed a card, and cost the UFC thousands of dollars.

No, as mentioned previously, the UFC killed the card by depending on a single fight to carry it. What if it was JBJ who got hurt and they had to scrap the main event because of that? The card would still be cancelled. The UFC did not prepare properly and are clearly still not learning from their mistakes.
Still while I think JBJ was smart not to take the fight, I also think he should have to pay back karma for getting his shot on short notice.
JBJ has to find his goldilocks zone. Lyoto doesn't sell enough ppvs, Chael sells too many ppvs. There must be someone whose ppv numbers are -just right-
Join Date: Oct 2009
Location: UK... Where the sun never shines.
Posts: 11,557
Currently Active Users Viewing This Thread: 1

(0 members and 1 guests)
Posting Rules

You may post new threads

You may post replies

You may not post attachments

You may not edit your posts

---

HTML code is Off

---