MMA Fanatic
Join Date: Jun 2007
Location: Canada
Posts: 64
All the respect in the world for Chael Sonnen. Dude has balls of steel.
Dana's probably going to put a hit out on Greg Jackson.

Apparently Jones didn't take the fight because Greg basically told him there's no way he takes it and it would be "the biggest mistake of his career"
---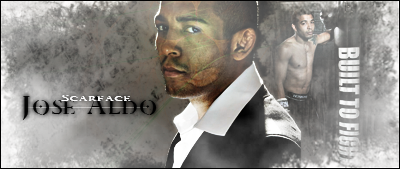 Quote:
Originally Posted by
GrappleRetarded
View Post
Dana ripping Greg Jackson a new one.
Danas being a dick again imo.
Banned
Join Date: Jun 2012
Location: Manchestoorrrrrrr
Posts: 1,469
@Rauno. Nah, Dana was spot on with his comments about Greg Jackson. He is a cancer to this sport.
I'm glad again, UFC 151 was absolute shit.

This bolsters a decent card that needed bolstering and sets up a nice double title fight main card.
---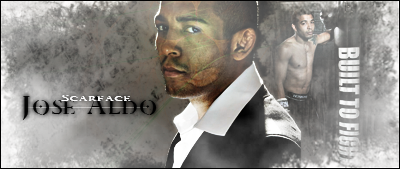 Say what you want about Chael.

Dude's got balls of steel, wanting to fight Jones on eight days notice, respect.
---
2013 VIP FFL Champion
THE DRAGON RIDES AGAIN - 12/20/14
Machida - Alves - Cruz - JDS - Weidman - Condit - Pettis - Edgar - Cowboy - Dodson - Okami
MMA Fanatic
Join Date: Jun 2011
Posts: 78
Dana is pissed at Jackson. Calling him a Sports-Killer. Ridiculous that JJ is one of the p4p fighters and Greg told Jon Jones that: "there's no way you are taking this fight. If you take this fight it will be the worst mistake in your life"
"Chael is a 185er and Bones is the first UFC champ to turn down a match." (Dana)

Join Date: Mar 2010
Location: NC.
Posts: 9,815
hahahaha dana is sticking it to Jones and Greg Jackson.

"this fight would be the biggest mistake of your career." - Greg Jackson

"Greg Jackson is a ****ing sport killer." - Dana

dana is roasting their asses hahahahaha



Jones is scared of Chael.
---
Welterweight
Join Date: Jul 2008
Posts: 2,231
So Jon Jones chokes Machida unconscious and his next title defense is against Machida? What a joke...
The UFC completely mishandled this situation. If Hendo's injury wasn't too serious they should have just delayed that fight and if it was then Jones should have waited for Gustaffson to murder Shogun and then fight him.
Ariel: Does 152 become 151.
Dana: Pause...I didn't think of that you're good on math. Yah it would be 151.

Damn cancelling the entire card...holy!
---
Marcus Aurelius: Tell me again, Maximus, why are we here?
Maximus: For the glory of the
Empire, sire.
Baked, not fried... the healthy choice.
Currently Active Users Viewing This Thread: 1

(0 members and 1 guests)
Posting Rules

You may post new threads

You may post replies

You may not post attachments

You may not edit your posts

---

HTML code is Off

---