Quote:
I though of making this a poll, but I'm interested in reasoned opinions, not an estimation of how unpopular Jones is right now, so no poll.

I'm also not trying to defend Jones, exactly. I think in terms of Risk vs Reward Jones made the right decision. I also think the right decision in this case was selfish and unsportsmanlike. I just want to address this one issue that has been bothering me.

I've been reading a lot of comments about how Chael is a 185er, out of shape because he didn't have a training camp, etc'.

Let's start with the obvious - Hendo is an old man in fighter years, and doesn't cut much weight. While Chael isn't as big as Jones, he's probably bigger in the cage than Dan is.

Out of shape? Even if he's been doing nothing but light aerobic exercise and sparring for the past month and a half he should still have much better cardio than Dan, and is twice as athletic.

As far as preparation goes, assuming Henderson's injury really did happen just the other day, and they haven't been sitting on the knowledge that he might not be able to fight (and let's just say I have my doubts about that,) neither fighter has had time to prepare for the other. This works in Chael's favor, IMO. Against an unprepared Jones an unprepared Chael has a small chance of success. Against a prepared Jones Chael has virtually no chance of success, prepared or otherwise.

Do you think Chael is too small to take Jones down, given that Jones probably hasn't been working his counter-wrestling much in camp? Do you think he's so out of shape he couldn't go five rounds?

Lambaste Jones all you want for being a dishonest coward, I won't fault you for that. But don't do it by downplaying the danger Chael poses, that's simply disingenuous.
Why would it be a 5 round fight?
Quote:
Here the thing I don't get why Jones turned down the fight maybe it was because of strategy. However I remember Henderson fighting a stiker, a BJJ guys and a hybrid all on the same night.
I agree, while Hendo is getting older, you still have to respect what he has done.
Quote:
I don't consider Hendo or Sonnen much of a challenge to Bones, even with full training camps.

But in this scenario, with Hendo taking on a full camp and Sonnen just doing some regular training, I would say Sonnen is less of a challenge, yes. Total speculation on my part, but that's my guess.
agree with this
mostly because of the big right of course, take that away it it may be a different story
---
Favourite Fighters
Anderson Silva
Mark Hunt
Bisping
Fedor
Machida
Pettis
Aldo
McGregor
'John' Wayne Parr
Nathan 'Carnage' Corbett
Bruce Lee
Jones is an amazing LHW and has shown scary all round skills except from being on his back. Rashad beat Jones in training in a MMA aspect we dont fully know about. I think that was Rashad using top control.

Hendo is a great wrestler but not on the level of Sonnen. Hendo has an olympic background but that was years ago. His last wrestling performance which impressed me was against Palhares and Hendo definetly dedicated that training camp to wrestling where as Sonnen dedicates every training camp to mostly wrestling.

Sonnen is definetly a better wrestler then Hendo but Hendo makes up the MMA deficit with his hands. If Jones played cautious which would of been likely with Greg jackson then he could of definetly avoided the H-bomb especially with his range and leg teep kicks.
I could be very wrong but I personally think Jones and coaches were vary of Sonnen getting Jones on his back and controlling him.
---
Franklin,Gouveia,Maia,Kharitonov,Hunt,Liddell,Pari syan,Hardy,Shlemenko,Machida,Gomi,Bustamante,Evans ,Edgar,Hathaway,Bonnar,Murray,S.Carter,Ludwig,Pett is,K.Gill,Sobral,Mousasi,D.Cruz,Arona,Nogueiras,Co te,Ole Laursen,Kawajiri,Sakuraba & K1 Lebanner!
Hendo can KO almost anyone in the sport, but lacks a gas tank. Sonnen couldn't KO Arlovski with a baseball bat, but has good cardio.

So unless Jones was going to get blanketed by a fighter with some of the worst submission defense in the sport... Sonnen just doesn't have anything to threaten with.

Sent from my HTC-X710a using VerticalSports.Com App
---
D. Cerrone | R. Souza | F. Werdum | R. MacDonald | M. McDonald | D. Maia | J. Mein | C. Condit
M. Coenen | S. Kaufman | A. Davis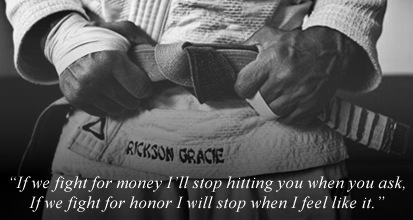 Much lesser challenge. People forget but Jon Jones has GREAT wrestling and has out wrestled wrestlers and has taken down Lyoto Machida like a ragdoll. He also makes BIG LHW looks like a weight class lower.

Chael Sonnen hasnt had time yet to bulk up and then cut down to 205 for weigh ins and then bulk back up before the fight like you would normally do. Chael Sonnen would have cut little water weight or maybe a bit of fat to make weight. He then would basically put nothing back on for the fight. So Jon Jones would have been able to physically rag doll Chael.

Chael also has no chance to knock Jones out, no chance to Submit Jones, their wrestling would be even seeing as how Jones would have the physical advantage, and Chaels cardio wouldnt be up to par for a 5 round fight. Maybe in a 3 round fight Chael would have a better chance but in a 5 round fight Chael has no chance. He would get tkoed as soon as his shots start failing.

Dan Henderson on the other hand you can NEVER count out and could knock out a horse with his H bomb. And Dan Henderson is a great wrestler himself. And even a tired Henderson can knock anyone in the division out if he lands clean.

Chael should have been an easy fight for Jones.
---
Currently Active Users Viewing This Thread: 1

(0 members and 1 guests)
Posting Rules

You may post new threads

You may post replies

You may not post attachments

You may not edit your posts

---

HTML code is Off

---