MMA Fanatic
Join Date: Aug 2012
Posts: 15
Who are your top ten ATG Heavyweights
---
As the title suggests, who are your top ten heavyweights of all time and why? cant wait to see what answers we get.
Heavyweight's pretty tricky, but I'll go with....

Fedor
Mir
Big Nog
Cro Cop
Randy
Sylvia
Junior
Brock
Arlovski
Coleman
---
2013 VIP FFL Champion
THE DRAGON RIDES AGAIN - 12/20/14
Machida - Alves - Cruz - JDS - Weidman - Condit - Pettis - Edgar - Cowboy - Dodson - Okami
In terms of ability or achievement? Cain and Cormier would beat every single guy LL mentioned with ease aside from JDS.

I like this discussion though, I'll insert my top 10 when I get home from work.
Sent from my iPhone using VS Free
---

MMA Fanatic
Join Date: Aug 2012
Posts: 15
Quote:
In terms of ability or achievement? Cain and Cormier would beat every single guy LL mentioned with ease aside from JDS.

I like this discussion though, I'll insert my top 10 when I get home from work.
Sent from my iPhone using VS Free
Achievement i guess, head to head rankings are too subjective. Im just curious as to see peoples ten greatest throughout history.
1: Fedor Emelianenko - Clearly the greatest in terms of achievements, dominance, impact on the sport, etc. At least top 5 in terms of talent.

2: Antonio Rodrigo Minotauro Nogueria - Despite middling end of career, still a clear number 2 all time at HW.

3: Josh Barnett - Outstanding career, UFC Champion, wins ovre Nog, Severn, Randy Couture, Semmy Schilt, Mark Hunt and others. Longevity was very kind to Barnett.

4: Mirko Cro Cop - Peaked winning the Pride Openweight Grand Prix but a lot of his best wins arent against HWs. Two decisive wins over Barnett really bolster his resume, but he struggled mightily with consistent and is hampered by terrible losses throughout.

5: Randy Couture - Wins over promotional dominator Tim Sylvia and Pedro Rizzo really make the bulk of his HW accomplish. Not a ton of fantastic wins but he's extremely achieved at the weight with multiple championships.

6: Junior Dos Santos - Current kingpin of the best HW division probably ever. Already has a solid victims list including Frank Mir, Cain Velasquez and Mirko Cro Cop.

7: Cain Velasquez - Destroyed a past prime Nogueria, UFC champion. Incredibly dominant fighter barring Junior Dos Santos. Incredibly finishing streak.

8: Frank Mir - Finished Big Nog twice, finished Tim Sylvia, former UFC champ. Knock out win over Crop Cop. Longevity. Inconsistent affects overall rank.

9: Tim Sylvia - Despite being a punchline these days, a fairly dominant UFC champion who has some pretty good wins over the likes of Arlovski. Lacks real notable wins otherwise. Horribly inconsistent, undertalented fighter with laughable losses to complete cans.

10: Mark Coleman: The original baddest man. Best win was a quick finish over Dan Severn. Problem with Coleman was his age, he entered the sport an old man and it just went down hill. Longevity and the fact that he could never evolve kill Mark Coleman historically, and he probably will go MUCH further down the list in 20 years, but still, he's a legend and wins over Igor the Can Crusher and Dan Severn aren't anything to scoff at.
---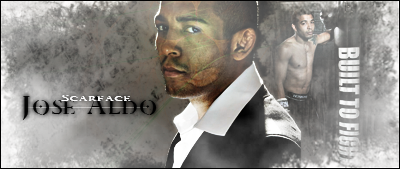 In no particular order;
Fedor
Frank Mir
Allistair Overeem
JDS
Cain Valasques
Nog
Randy Couture
Josh Barnett
Cro Cop
Mark Coleman
sweet little honorable metion: Dan Henderson. The only man ever created thats holds a W over both Big Nog and Fedor.
yuuup.
---
Last edited by 3DLee; 08-27-2012 at

01:53 AM

.
1. Fedor Emelianenko - He's still number one for now really the Pride field is still pretty damn strong.
2. Antônio Rodrigo Nogueira - I think his sort of comebacks are keeping at #2 but JDS should pass him in 2013.
3. Junior Dos Santos - It's hard to look at what he's done and who he's facing and not say that cleaning out the division will put him over or equal to Fedor.
4. Mirko Cro-Cop - I still think he's #3 more importantly I feel like his fights were better than the other guys behind him.
5. Randy Couture - I consider him an all-time GOAT but he was to small for HW and he never got those huge wins like he did at LHW.
6. Dan Severn - I give him credit for being the first great gatekeeper and the first true HW. I also respect and admire him competing in the small leagues in his 50's, MMA's Satchel Page.
7. Frank Mir - I'll be frank, if he doesn't beat Werdum, Barnett, Cain, Alistair, or Cole Konrad I'll kick him off this list. He's got that terrible chin, horrible fights, and he's kind of a one trick pony but I'll put him at #7 because he might get some big wins or others won't overtake him.
8. Don Frye - Lost to a number of top guys but had one of the greatest years ever and two of the greatest fights. I will never take Don Frye off the top ten list.
9. Mark Coleman - My least favorite of this era, his accomplishments puts him in my top ten but I could see myself knocking him out if the newer guys do a better job proving themselves.
10. Igor Vovchanchyn - Because I couldn't see anyone else. I could go for the internet and say Werdum, safe Barnett, or risky Lesnar but I'll stick with an old combo of three.

Daniel Cormier, Fabricio Werdum, Josh Barnett, Alistair Overeem and Cain Velasquez are sort of nebulously ranked right now. I feel like in two or three years we'll get those clear rankings but for now I would put them behind first and second generation guys Frye, Coleman, and Igor.
Flyweight
Join Date: Jan 2011
Location: United States of Essex
Posts: 484
For me it goes

Fedor Emialianenko
Frank Mir
Josh Barnett
Antonio Nogueira
Randy Couture
Alistair Overeem
JDS
Mark Coleman
Dan Severn
Brock Lesnar
Colossal-weight
Join Date: Jan 2010
Posts: 9,844
It is a hard list to make in order. But I'll go with a list that is all resume.

1. Fedor
2. Big Nog
3. Cro Cop
4. Barnett
5. JDS
6. Couture
7. Coleman
8. Mir
9. Severn
10. Cain or Werdum. I actually would have rather seen this fight as a #1 contender match. But shit got messed up. I think that fight would be very interesting.

I think Cormier is a beast and can beat JDS and is clearly better than his student Cain.
Currently Active Users Viewing This Thread: 1

(0 members and 1 guests)
Posting Rules

You may post new threads

You may post replies

You may not post attachments

You may not edit your posts

---

HTML code is Off

---