Join Date: Jan 2009
Location: Xanadu
Posts: 4,998
He's gona deactivate his facebook page soon posting some emotional message about not being loved, but he will reactivate in 2 days when he just cant stay away from it.
Ahaha, this is awesome. That just made my day. NEED MOAR SOAP OPERA STUFF!!!
---
Rookie Hammer Squad 2015
Frankie Edgar - Dominick Cruz - Jorge Masvidal - Cat Zingano - Holly Holm
Oh man, it's past the stage of disbelief. This is reminiscent of a bad reality show. Next we'll see him on tv with his own show. Malki if you're reading this you owe me one... If he beats Vitor it'll subside somewhat, but I do believe the seeds have been planted. He needs to get it together...stat!
You guys know that his publicist quit recently --->
http://pennyjomma.net/2012/08/20/joh...ment-released/
Dear MMA Media:
From this moment forward, I will no longer act as the publicist for Jon "Bones" Jones. If you have any questions, requests or comments, you may reach out to his agent/manager, Malki Kawa at
Malki@FirstRoundManagement.com
John Fuller
Full Athlete Marketing
www.FullAthleteMarketing.com
---
Marcus Aurelius: Tell me again, Maximus, why are we here?
Maximus: For the glory of the
Empire, sire.
Baked, not fried... the healthy choice.
Meh, nothing to note: People need to find better stuff to do than stalk who Jones follows on Twitter. Both sides will eventually get over it; money talks.


Sent from my iPhone using VS Free
---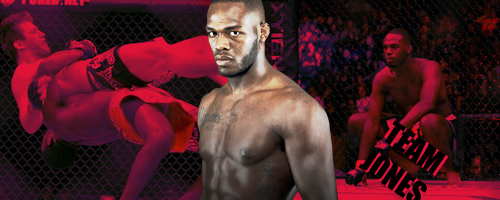 I actually think that Jon is very big on being on twitter and Dana is very candid on twitter as well. I think Jon may have done this to not have the distraction of Dana's eventual backlash because of the decision. I mean how big of a deal is this, Dana can get in touch with Jon at anytime and vice versa. Lets face it does every NBA player follow David Stern. Twitter is a social system and Jon and Dana don't have to have a social relationship, just a business one.
---
I-ya,
I against I,
flesh of my flesh,
and mind of my mind,
two of a kind but one won't survive,
my images reflect in the enemies eye,
and his images reflect in mine the same time
MosDef " I against I"
Bantamweight
Join Date: Oct 2009
Location: Hampshire, UK
Posts: 669
Bantamweight

Join Date: Apr 2009
Posts: 555
Wow... the Bones haters can never get enough.
So Jones unfollowed Dana on Twitter... is that a big deal? Is there some social law that says you need to follow your boss on Twitter?
Uh-oh... I didn't add my own boss on Twitter... hope he doesn't fire me!
Currently Active Users Viewing This Thread: 1

(0 members and 1 guests)
Posting Rules

You may post new threads

You may post replies

You may not post attachments

You may not edit your posts

---

HTML code is Off

---