Amateur
Join Date: Apr 2010
Posts: 119
15 things you can do this weekend with UFC 151 cancelled..
---
So your Saturday night plans went *poof* when UFC 151 was cancelled - we know the feeling. Here are 15 things you can do this weekend instead... the ♦ symbol indicates an event in Las Vegas for those of you who came here for the fight.
Watch Our Biggest Hits Starting Saturday, UFC On Demand celebrates its fourth birthday with a collection of fights selected by fans. Enjoy the 25 most popular fights from the last four years of UFC On Demand, from Gracie versus Shamrock at UFC 1, to last year's epic battle between Shogun and Henderson, see them all with a click of your remote. Find it on your cable provider at
http://www.UFConDemand.com
.
♦ Meet "The Natural" Randy Couture is signing autographs on Saturday from 11 a.m. to 1 p.m. at the Las Vegas Fight Shop's Miracle Mile Shops at Planet Hollywood location (3663 S. Las Vegas Blvd).
See "The Natural" If you can't make it to Vegas, you can still see Couture -- plus a cast of fellow badasses including -- Sylvester Stallone, Dolph Lundgren, Bruce Willis, Arnold Schwarzenegger and Chuck Norris -- in last week's number-one movie, "The Expendables 2," in theaters now. Already watched it? See "Lawless" instead, starring Tom Hardy, an MMA-fan-favorite from his turn in "Warrior."
Prep for UFC 152 UFC 151 may go down in history as the event that never happened, but UFC 152? Definitely on. Get psyched for what Toronto holds by watching fights from its biggest stars. UFC.com has two free bouts to take in: Benavidez vs.Urushitani and Jones vs. Shogun. Jon Jones' YouTube channel hosts videos of the youngest champ in UFC history. And UFC.tv offers more Octagon selections from Jones, Joseph Benavidez, Vitor Belfort and Demetrious Johnson.
Catch Some Killer KOs Nothing puts an exclamation mark on a fight more than a jaw-dropping, opponent-flooring knockout. So fire up your gaming device, because the Explosive KOs collection on Sony PSN and Xbox LIVE brings you the best of the best, from a one-punch finish from Dan Henderson to a comeback victory by Frankie Edgar to a ninja-kick KO from Anthony Pettis.
♦ Go to a Fight UFC 151 is off, but there are multiple amateur events going on around town where you can see the stars of tomorrow. Vegas' Tuff-N-Uff -- which counts Ronda Rousey, Jon Fitch, and Aaron Riley among its alumni -- is holding an event on Sunday night. Bonus: Lots of local fighters mean you've got a good shot of spotting UFC stars in the crowd and corners. King of the Cage is also in town with a fight card Saturday night.
Get a Brazil Fix FUEL TV caps their first-ever Brazil Week with an all-day marathon of "The Ultimate Fighter: Brazil" on Sunday starting at 9:30 a.m. ET/6:30 a.m. PT. That's followed by the premiere of UFC Reloaded - UFC 147: SILVA vs. FRANKLIN II at 11 p.m. ET/8 p.m. PT, featuring the rematch between Wanderlei Silva and former middleweight champion Rich Franklin, plus bouts featuring the cast members of TUF: Brazil.
Immerse Yourself in that *Other* Sport MMA is yearround, (give or take a Saturday in September) but the first football game of fall only happens once every 365 days. Use this weekend's found hours to finalize your fantasy league picks before the season starts next week.
♦ View Some Mixed Martial Art Xyience is hosting an art show on Friday featuring pieces by Dan Hardy, Mac Danzig and Brittney Palmer. Come to the afterparty at The Lady Silvia (900 S. Las Vegas Blvd.) at 9 pm, or follow Xyience on Facebook for a chance to win tickets to the VIP red carpet event.
Stuff Yourself with TUF Get ready for the new season of The Ultimate Fighter -- premiering in just two weeks! -- by catching up on past episodes and seasons on ufc.tv. You can also see the entire season of TUF Live for free at UltimateFighter.com.
♦ Afterparty On Electronic artist deadmau5 -- recently seen inside the Octagon in his video "Professional Griefers" -- performs Saturday night at Tryst Nightclub (3131 Las Vegas Blvd S., inside the Wynn). The show was supposed to double as the official UFC 151 afterparty; think of it as its wake instead.
Have Some PRIDE Which sounds better, sitting in holiday traffic or sitting on your couch watching soccer kicks? Thought so... Grab a drink and get comfy, because the Best of PRIDE Fighting Championships marathon starts Friday at 7 p.m. ET/4 p.m. PT on FUEL TV, with more fights and highlights on the FUEL TV website.
Hit the Gym If you live near Corona, Rosemead, Concord or Torrance, Calif. or Honolulu, visit UFCGym.com for a free 8-day pass to your local UFC Gym. UFC Gym members in Corona can bring in their families and friends all weekend for free to take part in the Labor Day events.
♦ Join the Clubs Ryan Couture -- Strikeforce star and son of Hall of Famer Randy -- hosts his birthday party Friday night at Tabu (3799 Las Vegas Boulevard South, inside the MGM Grand). Party people may also want to swing by Chateau (3655 Las Vegas Blvd S., inside the Paris) for their Labor Day Weekend kickoff party, hosted by Brittney Palmer.
Wing it. Read a book. Call a friend. Go outdoors. Enjoy life. We'll be back in three weeks.
http://www.ufc.com/news/15-things-to-do-without-UFC-151
Great post +rep
---
"The fat man flies at midnight"
Totally forgot it was today. Had a great day in the outdoors enjoying the last days of summer!

DJ QUIK'S SUMMER BREEZE

---
Marcus Aurelius: Tell me again, Maximus, why are we here?
Maximus: For the glory of the
Empire, sire.
Baked, not fried... the healthy choice.
I chose to buy Madden 13, played it for a few hours, realized it was worse than 12, which was worse than 11, which wasnt very good. The physics are just terrible. Now it will collect dust next to Madden 12.
---
Amateur
Join Date: Mar 2012
Posts: 138
Quote:
I chose to buy Madden 13, played it for a few hours, realized it was worse than 12, which was worse than 11, which wasnt very good. The physics are just terrible. Now it will collect dust next to Madden 12.
you mad den bro?
sorry.
Quote:
I chose to buy Madden 13, played it for a few hours, realized it was worse than 12, which was worse than 11, which wasnt very good. The physics are just terrible. Now it will collect dust next to Madden 12.
Part of why I don't like EA Sports is that they put out a new game every year bleeding their customers for every dollar they can get and the games rarely change enough to justify parting with fifty bucks every twelve months.
Now they will be producing the UFC games. I do think they put out a better game than thq had at the time so we'll see if they can put out a better product than undisputed 3.
---
sakurabushidokan.homestead.com
I haven't bought a madden in years and its been longer since I was impressed by one. The last time I remember liking a new madden was 2005 when they introduced the hit stick and a compeltly new game engine. Nhl is the only consistently evolving game, fight night as well, but that's not a yearly release. FIFA isn't bad, but it has up and down years.

Sent from my Desire HD using VerticalSports.Com App
---
Think. It Ain't Illegal Yet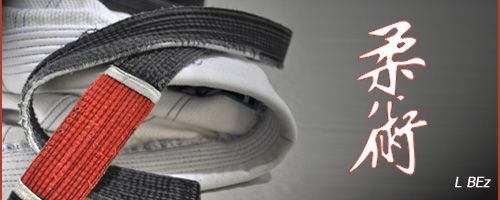 "Discipline Hurts Less Than Regret"
I completed Sleeping Dogs and traded it in for Darksiders 2 so sat playing that, drinking some beers and ate a fish supper since my fight and thus diet is off and I can get fat again. Damn I love beer and eating.
---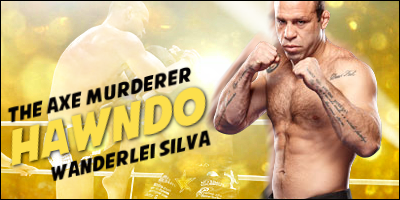 Thanks to Leakler for the sig

Join Date: Jul 2012
Location: Glasgow
Posts: 16,154
Pfft, One FC > UFC any day...
---
Currently Active Users Viewing This Thread: 1

(0 members and 1 guests)
Posting Rules

You may post new threads

You may post replies

You may not post attachments

You may not edit your posts

---

HTML code is Off

---