Ricardo Lamas Accepted Offer To Fight Aldo Before UFC Changed Challenger To Edgar
---
Quote:
While there have been a long list of injuries forcing cancellations and reschedulings of UFC fights, one of the rare cases where fans were more excited about the replacement fight than the original came when Erik Koch was injured and forced out of his title bout with Jose Aldo. In place of Koch, we're being treated to Frankie Edgar's first bout at featherweight being a title shot.
But the fight almost didn't happen as, according to a story at Bleacher Report, Ricardo Lamas was offered (and accepted) the fight with Aldo:
They [UFC] had called me first on Thursday," Lamas stated. "They had called me up at about 3:30 p.m. Central time and said, 'Obviously Koch is injured and we need to know tonight if you want to take this fight with Aldo? We think you deserve it and we need to redo your contract. We need to get it all done by tonight.'"

'We said 'Yes, yes, yes,'" Lamas stated. "We got my contract figured out and was just waiting on a bout agreement. Then they [the UFC] called at 9 p.m. Central and said they decided to in a different direction with the fight and that's when they decided to go with Frankie."
Lamas is 3-0 in the UFC, defeating Matt Grice, Cub Swanson and Hatsu Hioki after coming over as part of the WEC merger. That's certainly a run worthy of a title shot, but he simply isn't as big of a fight as Edgar, so it's not hard to understand the promotion's decision.
Bloodyelbow
Honestly, I've never even heard of him. That's probably why they chose Edgar and not him. But that's pretty dick on the UFC's part to call him up, tell him he has the shot, and then say no.
---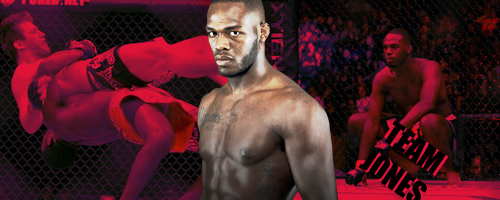 Lamas is a real good fighter. I would like to see him go up against Chad Mendes or Koch or KZ.
I still think it's strange they didn't ask KZ. He's supposed to be the #1 contender.
---
Rookie Hammer Squad 2015
Frankie Edgar - Dominick Cruz - Jorge Masvidal - Cat Zingano - Holly Holm
Welterweight
Join Date: Jul 2008
Posts: 2,231
Lamas is a good fighter, but he has no name recognition and definitely isn't ready for someone the calibur of Aldo. Frankie is a much better decision by the UFC, and now they should probably set up Lamas with someone like Korean Zombie for the next shot at the title.
MMA Fanatic
Join Date: Feb 2008
Posts: 70
I think the Korean Zombie deserved the title shot before Frankie. It would of be a big fanfare as more people would of wanted that fight than Frankie/Aldo.

Frankie probably cried for a shot. Sounds like the rematch with Bendo, he cried for that too.
I don't know if KZ is healed yet, he had some surgery after he beat Poirier.

But I remember bitching and complaining about Lamas/Hioki being on the prelims of FX 4, now you see why.
---
2013 VIP FFL Champion
THE DRAGON RIDES AGAIN - 12/20/14
Machida - Alves - Cruz - JDS - Weidman - Condit - Pettis - Edgar - Cowboy - Dodson - Okami
MMA Fanatic
Join Date: Feb 2008
Posts: 70
Then Aldo has a swollen foot but in reality, Edgar isn't rightful contender.

I think after he lose, he will drop the bottom and have to wins some fights without decisions.

Beside his win Maynard, he been to decisions in 5 of his last 6 fights. Another GSP in the making.
Join Date: Oct 2009
Location: UK... Where the sun never shines.
Posts: 11,557
I have literally, never heard of that guy.
Quote:
I have literally, never heard of that guy.
He sounds familiar.
UFC needs to build and hype the smaller guys better for situations just like this.
Currently Active Users Viewing This Thread: 1

(0 members and 1 guests)
Posting Rules

You may post new threads

You may post replies

You may not post attachments

You may not edit your posts

---

HTML code is Off

---