Mike Tyson says he would have been an MMA fighter instead of a boxer
---
Quote:
In the world of impressive resumes, one can either notch the box that says 'I've defeated Mike Tyson's Punch Out without using any code,' or they cannot. It's as simple as that. No one cares about your distinguished education from Harvard or your Rhodes scholarship. If your reaction time is nimble enough to push your NES directional pad at the exact moment Mike Tyson blinks -- then you're practically a demigod to everyone at MiddleEasy. We would build a shrine and create a religion around your video game achievement if we weren't busy constructing 'The Church of Wallid Ismail' out of a few pieces of plywood and a mattress we found on the corner of Hollywood and Western.
Imagine Mike Tyson in his prime with six-months of sprawl from Chuck Liddell, Rampage Jackson, and Mark Kerr. Everyone's life in the heavyweight division would be pretty much over. Chael Sonnen talks about your wife, Mike Tyson wants to eat your children. Tyson would conquer every UFC press conference he was a part of and after cutting weight, he would rehydrate on a steady diet of various ears. Mike Tyson is the greatest fighter that never transitioned to MMA, and in this recent interview, he admits that if it were available at the time, he would have been an MMA fighter instead of a boxer.
Middleeasy
Just imagine Dana trying to be all hardass with an individual like Mike back in the day..
Flyweight
Join Date: May 2010
Location: Chicago
Posts: 212
With Dana running the show (instead of light fingered troll doll DK), Mike might not have imploaded the way he did after his divorce with Robbin Givens(?)

Despite the fact that I am a huge Tyson fan, I'm not sure he would have been half the force in MMA that he was in Boxing. His best asset was his blistering hand speed, strength and movement - things that don't work so well when you're on your back.

I think he would remind me of Pat Barry without decent leg kicks.

Fun to imagine what might have been though.
That is kind of scary....actually a lot of scary.

Who knows what his game would have looked like though, that right to the body right uppcut where he would tear guys heads off would have been lethal in MMA though.
---
Think. It Ain't Illegal Yet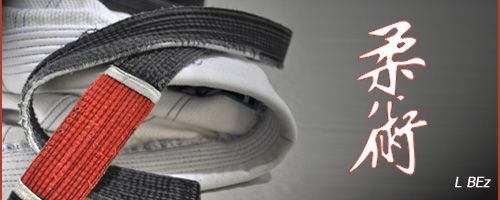 "Discipline Hurts Less Than Regret"
No way Mike Tyson would have been an mma fighter, reality is his future was define by boxing. Tyson was a trouble kid and got saved by Cus D' Amato, who was a boxing trainer and his legal guardian. That right there showed what his path was.

If were looking at it where Tyson would turn to MMA in his boxing prime it's a different story. At the end of the day MMA would still be unlikely as he said IF mma had big paydays he would do it. Facts Mike Tyson towards the end of his career was earning more money that some of the highest paid ufc fighters. If i remember correctly he earned 8 mill to fight Danny Williams, but due to debt problems was only allowed to keep 2 mill of it.
---
___________________________________
The way Tyson researched and understands boxing is truly remarkable, if he had the same passion for MMA he would be well school in all aspects of MMA.
Heavyweight

Join Date: Sep 2007
Posts: 3,705
He could have easily been a better version of Rampage / Chuck Liddell. Training wrestling to not be taken down and just bang.

That said though, its just a bunch of what ifs which I really don't like getting into all that much. Mabye its easy for him to think of it now and say, yeah it would be cool but I doubt he would ever do MMA if he had the chance back then. Boxing made more then 10times what MMA did when he was fighting, he made around 300+ million because of boxing but lost it all.

There is no way a fighter even in todays MMA that will make over 300 million.
He was the first true African American baller next to Hammer! There were two agents/managers who protected Tyson after Cus passed on. Once DK entered the picture he ousted those two and it wasn't long before his athletic and personal life spiralled out of control. Still can not believe how one blew through over a quarter billion in such a short amount of time.

Wished he would have won the litigation against DK. Least he could do for siphoning at least eight to nine figures from his own star talent.

Those who say he couldn't have won even in the present if he was in the prime should look at JDS, Carwin and Rampage. Specifically JDS and Carwin though. With wrestling/grappling training geezus he could touch you with 50% of his punching power and HWs would be dazed. Once saw him throw a hook against a HW and dude got lifted a couple of inches off the ground. The power and speed he had was insane!

The ONLY chance would be to try to get em to the ground. If he sprawled then it's over.

On another note Vitor is friends with Iron Mike. If he takes his cue he might be able to pull off an upset. Go for the body cuz the LHW title holder has a very long torso. Forget about reaching the face not until he's hurt.

Two weeks to go...
---
Marcus Aurelius: Tell me again, Maximus, why are we here?
Maximus: For the glory of the
Empire, sire.
Baked, not fried... the healthy choice.
Heavyweight
Join Date: Apr 2007
Posts: 3,709
I liked it, except I don't agree about him losing to Ali if they were both 20. I always figured he'd win. Tyson said he would be afraid to go in deep waters, except Tyson never went into deep waters when he was 20. Getting out of the first round against him was a huge accomplishment. In being humbled Tyson forgets how good he really was, questionable behavior yet unmatchable speed and strength in the ring. Ali would not be able to survive 5 punch combo from Tyson.
---
Last edited by rabakill; 09-06-2012 at

11:49 PM

.

Join Date: Jul 2012
Location: Glasgow
Posts: 16,154
It would have been awesome. His size would have accomodated his MMA style too. Usually smaller guys have trouble with bigger guys on the striking but have a much easier wrestling base. Tyson would have been able to learn his wrestling base, and demolished everyone standing.

That being said, I do agree that Ali would have beat him, even though Ali is the most overrated of all time. Tyson doesnt try to cut of the ring, he charges. Joe Frazier could put Ali on the ropes and slow the rope a dope down, while Tyson would have been walking straight into jab/straight combinations as Ali danced around the ring. Also Ali took shots from Frazier and Forman, who are both disputabley bigger punchers than Tyson. Lastly, Tyson choked in everyone of his biggest fights. He made the majority of his legacy demolishing nobody fighters.

Anyways, yeah, Tyson in MMA = Win
---
One other major advantage that Tyson had was his defense. He actually used his height to his advantage. Taller HWs had to punch downwards and he would bob, weave, and everytime get closer and closer til he landed his right hook to the ribs and right upper cut combo followed by a left hook. Just devastating. Remember he was wearing what 16-24 ounce gloves.

Come to think of it I think he would actually put someone in a coma in an MMA setting. The ref doesn't stop once you get KOed sometimes so Tyson could have landed more bombs on the ground ala Hendo style. Geebus!

I've seen Tyson hitting the bags. It's the equivalent of me doing a running jump kick.

PS: Bob Sapp should have taken the fight against Tyson. That would have been too funny. Crocop made him cry. Tyson would have made him retire.


---
Marcus Aurelius: Tell me again, Maximus, why are we here?
Maximus: For the glory of the
Empire, sire.
Baked, not fried... the healthy choice.
Currently Active Users Viewing This Thread: 1

(0 members and 1 guests)
Posting Rules

You may post new threads

You may post replies

You may not post attachments

You may not edit your posts

---

HTML code is Off

---