Lombard is going to destroy Palhares, worst matchup in the entire division for him.
---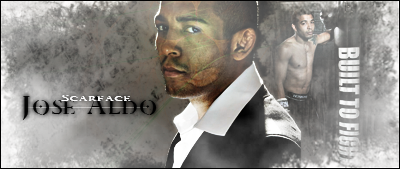 Palhares never puts on a boring fight so I am fully behind him. This is a fighter who always goes for the kill. I appreciate that.

Lombard... this man is the epitome of a can crusher. I don't think he ever was or ever will be a top middleweight and if fights against Palhares like he did Boetsch he doesn't have a chance in hell. If he actually comes to fight this should be fun.
---
That is not dead which can eternal lie and withs strange aeons even death may die.
I still have faith in Lombard. Great judo, kill ko power, a great base which will help with the TDD to avoid palpy's world. All that to say, Lombard by KO!

Sick fight!
---
1. BJ "The Prodigy" Penn
2. Dan "Hollywood" Henderson
3. George "Rush" St Pierre
War Toquinho!!!!!

Sent from my HTC-X710a using VerticalSports.Com App
---
D. Cerrone | R. Souza | F. Werdum | R. MacDonald | M. McDonald | D. Maia | J. Mein | C. Condit
M. Coenen | S. Kaufman | A. Davis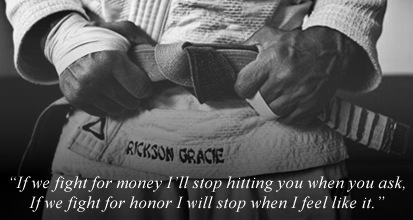 Oh man I'm excited for this one!

Lombard really sh!t the bed with his first UFC fight, so this is a perfect chance to get back up the ladder with a very dangerous opponent in Palhares.

Unfortunately i see Lombard getting his leg ripped off so there is that.

Can't wait!
Welterweight
Join Date: Jul 2008
Posts: 2,231
It's so hilariously ironic that people are bagging on Palhares in this thread for being a "can-crusher".
I'll give Lombard the benefit of the doubt and assume he was injured in his Boetsch fight because he looked so bad, but if he doesn't come out much better than that then I can see Palhares taking this fight.
Lombard should win I just would think he keeps it standing. Its less risky than going to the ground.
---
sakurabushidokan.homestead.com
Amateur
Join Date: Aug 2007
Posts: 155
I don't know if it's true or not but I remember reading something about Lombard being injured in his UFC debut?

Exciting fight..but then again I think they're both exciting in their own way against anyone. Sad thing is I really want both of them to do well and move up the ladder.
Colossal-weight
Join Date: Jan 2010
Posts: 9,844
Quote:
Originally Posted by
Canadian Psycho
View Post
I like it. If Hector can dislodge his head from his arse, he should KO Palhares.
I think this is a favorable matchup for Lombard. The UFC is TRYING to do him a favor here.
But take his head off? Dan Henderson didn't take his head off. Only time he has been stopped with strikes is when he stupdly looked away. A guy named Falaniko Vitale made it into the 3rd round with Lombard. I wouldn't assume Lombard will KO him.
I feel with Lombard solid BJJ game and strong Judo he should keep it where he can win it. But Palhares has faced better guys. I wouldn't be that surprised if Palhares beat him by coming forward and landing something.
Lombard strikes me as a Judo dude who learned how to strike. Facing inferior guys who he can tee off on. He isn't used to game planning much, rather uses his will and skill to kill lesser talent. Well he needs to game plan for Palhares. And actually care to throw this time.
As sad as it sounds, Palhares has the biggest threat Lombard has seen in his career as to getting taken down. He has fought straight bums and pretty much no one besides Boetsch who knew how to wrestle. Palahres has decent TDs and crazy strength/leverage.
I think Lombard probably wins, but lets stop acting like he is some beast who can KO UFC caliber fighters out in a round. His striking is powerful, but very overrated.
---
Last edited by jonnyg4508; 09-08-2012 at

03:18 AM

.
Flyweight
Join Date: Jan 2011
Location: United States of Essex
Posts: 484
I like this fight a lot to be honest. I mean both men are very strong and it will be like to bulls butting heads. I can't help but pick Tree Stump to win this match. My main reason is down to the fact that Palhares has made a habit of submitting Black Belts in Jiu Jitsu and I feel that he has a great chance of doing the same to Lombard despite Hector's impressive Judo.
Currently Active Users Viewing This Thread: 1

(0 members and 1 guests)
Posting Rules

You may post new threads

You may post replies

You may not post attachments

You may not edit your posts

---

HTML code is Off

---