View Poll Results

: Should he be inducted to the Hall of Fame in the future?

Yes
11
16.92%
No
54
83.08%
Voters: 65. You may not vote on this poll
I will get in though....cant say i care either way
He might get in there one day but IMO he doesn't deserve to.

He was 1-1 with Mir, beat a gassed Carwin after almost being TKOed hismelf, Beat Heath Herring, Beat a washed up, 220lb Randy and got dominated by Cain and Overeem.

Maybe i'm forgetting a fight of his or something but that's not exactly an impressive record. (it is for a guy who started so late but the HOF doesn't give extra points for that)
---

Megaweight
Join Date: Mar 2007
Posts: 5,499
As a Brock fan and vocal supporter of his on these forums, the answer is no. While he accomplished a lot, his career in the UFC was very short lived and he never really cemented a legacy or anything of that nature. Sure, he didn't have the easiest of fights and was battling a BRUTAL illness, but that doesn't change the facts.

He had a great, but short, career in the UFC and his records stands as an accomplishment. But he is not HoF worthy.
Amateur
Join Date: Aug 2011
Posts: 179
Babyyy did you forget to take your meds.. Babyyyyyyyyyy did you forgeeeeet to take your meds?!??!!?! Placebo have the answer for you..

Just kidding.. I don't want to be offensive but there is no question in my opinion..
I was a backer of Brock for the majority of his MMA career and I say no. He has some very exciting fights, and I think his record is actually pretty good seeing as how all but one of his fights were with guys that were, if not once were, considered top ten heavyweights in the world.

However, even on a business level, the fame and large pay per view draws he had came from his WWE career, not a prior MMA career. In short. If Fedor came out of retirement fought three times in the UFC and went 2-1, he would get my vote to get it. Brock, does not.
Absolutely. When I think Hall of Fame, I think two things. One would be all-time greats, and the other is what the individual did to help the sport. Part one, he is obviously not qualified. He has a place in history among UFC HW's, but everyone knows that it doesn't mean much. However, the UFC will never be bigger than it was when he was on top. He brought in many new viewers, and while some left when he did, others became fans or (like me) went from casual interest here and there to following the sport closely. If he never came to the UFC, would they be on Fox? Probably not.

Most people just say "no" and dismiss him being in the HOF because they don't like him, or don't like what he represented. He has his place in HOF, it's just not for being an all-time great, because he's not.
---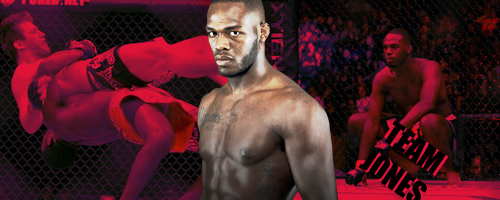 Quote:
I say no.

Someone with such a 'short' MMA career has no place in the HOF.
I said no for the same reason. I won't like I disliked Brock a lot when he joined the UFC, but even with that disdain, I can respect what he accomplished in his short lived UFC career. But he hasn't fought long enough to earn a spot in the HOF.
---
1. BJ "The Prodigy" Penn
2. Dan "Hollywood" Henderson
3. George "Rush" St Pierre
Banned
Join Date: Jun 2012
Location: Manchestoorrrrrrr
Posts: 1,469
I think the idea is laughable.
Mask is in the UFC HOF.

So if he's in, then I think a guy who won the belt in his division, was the number one fighter in the world in his division, and actually defended the belt should be in.
---
2013 VIP FFL Champion
THE DRAGON RIDES AGAIN - 12/20/14
Machida - Alves - Cruz - JDS - Weidman - Condit - Pettis - Edgar - Cowboy - Dodson - Okami
Currently Active Users Viewing This Thread: 1

(0 members and 1 guests)
Posting Rules

You may post new threads

You may post replies

You may not post attachments

You may not edit your posts

---

HTML code is Off

---