View Poll Results

: Should he be inducted to the Hall of Fame in the future?

Yes
11
16.92%
No
54
83.08%
Voters: 65. You may not vote on this poll
I agree with above poster, UFC H.O.F absolutely.
MMA H.O.F Nope. not a chance.
Also neither of those guys (Couture and Sylvia) were able to be the number #1 Heavyweight in the world. Brock Lesnar rose to #1 in 7 fights. His record maybe mediocre but his rise was meteoric and will never happen again in the mens division.

Besides the whole issue is irrelevant Dana has made it perfectly clear he does not care about the UFC Hall of Fame to reflect anything other than how it affected the Zuffa era UFC. This means Lesnar, Griffin, Bonnar, Koscheck, Florian, Sonnen, and Stann are all going in the Hall at some point. Frank Shamrock and Don Frye...those guys don't matter, I don't like it, you don't like it but we have to accept it.

Dana and Hall is like Honey Boo Boo, if you don't give him that dollar he won't holla.
Almost all his fights in the top 10 most PPV buys ever for the UFC and i think 3 of the top 5 are his fights too. No argument imo, its not just all about records, its also about the impact on the sport and he had the biggest impact out of everyone. Ask any random people on the streets to name MMA/UFC fighters and Brock would be mentioned more than any other fighter, and he is not even in the sport anymore.
No. How has this run four pages.

Sent from my Desire HD using VerticalSports.Com App
---
Think. It Ain't Illegal Yet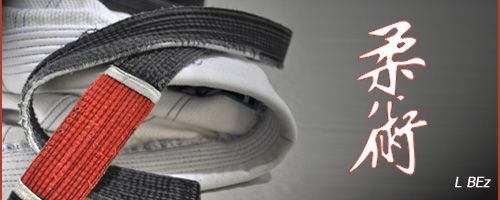 "Discipline Hurts Less Than Regret"
Brock was brought in as a providential cash cow, just like kimbo slice, but with better luck this time around.

it was a bet and the bet paid and that's the end of it.

now everybody moved on with their lives and everybody's lot richer than before.

I call that a good operation

but certainly nothing worthy of HOF, maybe if there were a "best business move" HOF.


edit: that said, it was fun when he was around, before he found out about the punching in the face issue that happen in those kind of shows. Loved the Brock/Mir Rivalry and the fights, now with some time in between, I actually believe that most of it was staged, including the "coors light incident", that's just very smart promotion, and it did work great. So yea, now thinking about it, still not HOF material, but definitely an era worth remembering. I'd love to see that Fedor/Brock match now, it'd be fun with both fighters retired, probably nothing but balls to the wall back&forth action, they both have good enough technique to make it entertaining. But I think fedor ends up destroying brock in the end. but that's another topic.

so no, well, no HOF for brock, but it was fun to watch nonetheless
Featherweight
Join Date: Aug 2009
Posts: 1,297
You can make an argument inducting Brock into the UFC HOF ruins the integrity of the UFC HOF. Is it about athletes or is it about business here? From my understanding the HOF is reserved for athletes who put in their blood, sweat, and tears into the sport and into the business. Brock never came off as that kind of guy, he busted his ass in training, he kicked ass in some of his fights, and he did a couple interviews and primetimes...but for the most part he kept to himself on his Ranch. He brought the UFC a lot of business, and people loved watching him fight, but as far as HOF material goes Brock never sacrificed more than the UFC sacrificed for him, it was an even exchange if you ask me and Brock was treated like royalty basically.
Lightweight
Join Date: Jul 2008
Location: Flint,Michigan
Posts: 1,806
I don't think he should be in the HOF. Just because he had such a brief career, and because he was mauled so badly in his last three fights. Sure he ended up winning the Carwin fight but that was more Carwin losing because of his crappy cardio than Brock winning. And his only impressive win in my opinion was the one against Frank Mir. I really didn't find the Herring, Couture, or his first freak show fight that impressive, let alone deserving of a spot in the HOF.

Join Date: May 2008
Posts: 11,322
He beat some great undersized/gassed out HW's, but I always found myself underwhelmed to see him fight. But can't deny he done good business for the UFC...if the $$$ mean that much to them, then he should go in.
Let me put it this way... who even thinks about Lesnar anymore? The dude has been out barely 9 months and already he's totally irrelevant. No amazing fights to reference. Nothing. Is that how HOF members should be remembered?

This is silly.

Join Date: Jul 2012
Location: Glasgow
Posts: 16,114
Quote:
Let me put it this way... who even thinks about Lesnar anymore? The dude has been out barely 9 months and already he's totally irrelevant. No amazing fights to reference. Nothing. Is that how HOF members should be remembered?

This is silly.
He gets spoke about 100 times more than Matt Hughes.
---
Currently Active Users Viewing This Thread: 1

(0 members and 1 guests)
Posting Rules

You may post new threads

You may post replies

You may not post attachments

You may not edit your posts

---

HTML code is Off

---