Rampage Jackson Injured Out Of UFC 153
---
Dana just tweeted

Rampage is hurt and out of UFC 153 RIO. SUCKS!!!!!!
---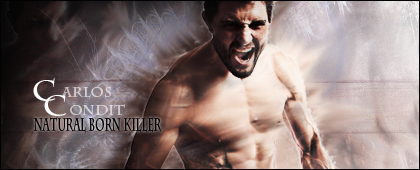 2012 FFL WINNER
CPL RECORDS
UFC 56-32-3 Strikeforce 10-4
Just put Davis in there.
---
2013 VIP FFL Champion
THE DRAGON RIDES AGAIN - 12/20/14
Machida - Alves - Cruz - JDS - Weidman - Condit - Pettis - Edgar - Cowboy - Dodson - Okami
I think Rashad might take it. Davis v Prado will not get shafted after the way the first fight ended.
---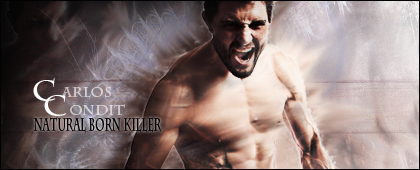 2012 FFL WINNER
CPL RECORDS
UFC 56-32-3 Strikeforce 10-4
Jeez, who saw this coming?
Colossal-weight
Join Date: Jan 2010
Posts: 9,844
I don't think anyone with a name wants that fight.

They will probably have to get someone who is looking for a chance. Or Bonnar would do it I'm sure.
I know a lot of people hate Rampage these days, but he finally learned. He mentioned on multiple occasions how for some of his fights he trained through and fought with injuries he should not have fought through. Smart move on his part in my opinion to pull out, and had he have fought injury free or not, he would still have gotten his ass kicked since Glover Teixeira was a horrible matchup for him.
---
1. BJ "The Prodigy" Penn
2. Dan "Hollywood" Henderson
3. George "Rush" St Pierre
Amateur
Join Date: Mar 2012
Posts: 138
maybe vera would take this fight?
Flyweight

Join Date: Feb 2011
Location: Pnw.
Posts: 247
Page has got to be done at this point. His body just can't even come close to handling what it takes to be competitive. Really curious to see who they put in there because like others stated, not many people want to get locked in the cage with the beast that is Glover Tx.
At least someone is willing to fight him..
Quote:
Tom Lawlor ‏@FilthyTomLawlor
Hey @danawhite , me and Glover are both 1-0 in the @ufc at 205. We both have wins over the same guy, I'll do my best to play spoiler.
Expand
Reply Retweet Favorite
1h Tom Lawlor ‏@FilthyTomLawlor
Screw it, throw me in there vs Glover Texeira
Expand
Reply Retweet Favorite
Currently Active Users Viewing This Thread: 1

(0 members and 1 guests)
Posting Rules

You may post new threads

You may post replies

You may not post attachments

You may not edit your posts

---

HTML code is Off

---