Who do you want to see Jones fight next
---
jones is obviously a beast and the low division is looking like a ghost town as far as legitimate threats. Who should be next?


I will give my opinion because I think there isn't a single interesting rematch , and I don't see old Hendo having a snowballs chance in hell. The prospects are also not ready leaving the field IMO wise open for Jones to move up and test the hw waters against a mid tear fighter and none is stylistically a more interesting match up than Stevan Struce. The reach the nasty guard, i think it may be one of the most interesting possible fights.


Sent from my iPhone using VS Free
---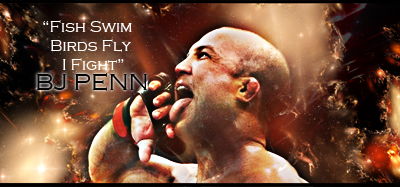 "If you get hit and it hurts hit him back you not knocked out yet."-Joe Doerksen
The Toxic Terrors (FFL)
Demetrious Johnson*Eduardo Dantas*Emanuel Newton*Will Brooks*Michael Page
I'm not really sure if I'm all that nuts over a fight with him and Gustaffson.

Gustaffson is taller than Jones actually but only has a 76 inch reach, now they don't measure the legs but do you really wanna throw kicks against Jones? His TDD also needs to be tested and I don't think Shogun will be doing that, but his chin certainly will be.

I guess it'd be Machida, he's training with Roger Gracie now and he's pretty similar to Jones in body type, who knows, maybe Machida works off his back with a guy with a similar body type to Jones and maybe if he gets Jones in a similar position that Vitor had him in last night he subs him?

Dan would be a new opponent but he'd just get taken down and brutalized.
---
2013 VIP FFL Champion
THE DRAGON RIDES AGAIN - 12/20/14
Machida - Alves - Cruz - JDS - Weidman - Condit - Pettis - Edgar - Cowboy - Dodson - Okami
Gustafsson next i hope, if he beats Rua - Jones will deal with him...keep him at range until he drags him down and subs him. Then take on Henderson-Machida winner. Hopefully Teixeira keeps winning and we see that fight, a good striking/BJJ combo seems like it would be a style Jones would struggle with.

After all this there will be new contenders, nobody knows who they are yet....but they will pop up.
Machida/Henderson winner I'd say. Then Gustafsson/Shogun winner can fight Sonnen/Griffin winner for the next one.

It's going to be a while, so I'd like to see him pull an Anderson and go up and fight somebody at HW in the meantime..... But I don't think Uncle Greg would allow such a risky move.
---
Sig credit: MC
~ Lifetime Membership sponsored by RustyRenegade ~
Bantamweight
Join Date: Sep 2011
Posts: 561
The WW, MW and LHW divisons have become locked in standstills at the championship level.

I do not think anyone in those divisons has a legitimate chance at beating the champion within their division - with the possible execption of WW, only because GSP is coming off a pretty serious injury, and hasn't fought in a long time. I still think he will beat condit with relative ease, and I would be surprised if AS or JBJ lost before they retired, to be quite honest. They are freaks of nature, and are leaps and bounds above anyone else within their relative divisions.

That's why so many people are begging for these cross-divisional "superfights". Those 3 divisions have become a standstill at the #1 spot.
I agree. Jones has pretty much demolished all of the threats at 205 and could easily move up to HW BUT, Greg might think it's the 'stupidest idea of his career'.


Also, JJ fighting Struve? Come on. He would have the reach to hit him with ease and Stephan would just fall over. Wouldn't even be close
---
"MMA and Muay Thai are similar in a few aspects, such as the fact that their is no traditional belting system - only a list of people you never want to have to fight." - Kenny Florian
I'd like to see him dabble at HW, if he wins I'd hope he stays there. As for LHW, Rua vs Gustaf winner.
---
I see Hendo giving Jones a really tough fight seeing what I saw last night, so I'd like to see that fight to be honest.
I say Hendo just because I feel he deserves a shot, might as well anyway as the only other fighter that has a few wins is Gus.

Jones isn't losing any time soon though so if he wanted a real challenge he should move up to HW IMO
Bantamweight
Join Date: Sep 2011
Posts: 561
Quote:
Jones isn't losing any time soon though so if he wanted a real challenge he should move up to HW IMO
You could probably say the same about GSP moving up to MW and taking on average/above average fighters, and AS moving up to LHW and taking on average/above average fighters.
I don't know what the answer is. I'm 100% against pressuring fighters to fight outside thier natural weight class, especially because they have excelled at the sport and cleaned out their divisons.
The UFC needs to do everything they can to help develop fighters for the sake of progressing these divisions that have come to a standstill.
Currently Active Users Viewing This Thread: 1

(0 members and 1 guests)
Posting Rules

You may post new threads

You may post replies

You may not post attachments

You may not edit your posts

---

HTML code is Off

---