Machida/Hendo
Cruz/Barao
Fitch/Diaz
---
2013 VIP FFL Champion
THE DRAGON RIDES AGAIN - 12/20/14
Machida - Alves - Cruz - JDS - Weidman - Condit - Pettis - Edgar - Cowboy - Dodson - Okami
Join Date: Oct 2009
Location: UK... Where the sun never shines.
Posts: 11,551
JDS vs Overeem
Anderson vs Bisping
GSP vs Diaz
---
Last edited by Killz; 09-27-2012 at

10:42 AM

.
Join Date: Jun 2009
Posts: 20,769
Demian Maia/Jake Shields
Jose Aldo/Frankie Edgar
Anderson Silva/GSP


Sent from my iPad using VerticalSports
Right now in order of preference;

Rory Mac v Erick Silva
Anderson Silva v Bones
JDS v Overeem
---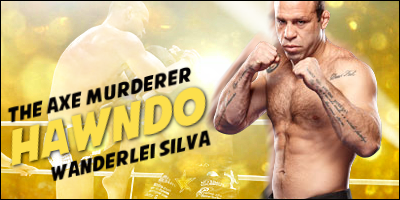 Thanks to Leakler for the sig
Anderson Silva - Jon Jones
Frankie Edgar vs Jose Aldo
Ben Henderson vs BJ Penn
---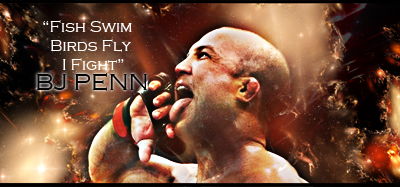 "If you get hit and it hurts hit him back you not knocked out yet."-Joe Doerksen
The Toxic Terrors (FFL)
Demetrious Johnson*Eduardo Dantas*Emanuel Newton*Will Brooks*Michael Page
Quote:
How's that? You're claiming that juicing, i.e.; extra lean muscle mass isn't an advantage in a short fight?
Knew I'd get a response here. If it were a grueling five rounder I can definitely see the juice kicking in to give em more endurance. But with how the fights usually unravel with Overeem especially against Brock it was business as usual; liver kick and uber knees. Now granted if he was juicing (not for medicinal purposes as his doctor stated in the Nevada hearing) then of course it aids in building muscles, but come fight time that gets thrown out the window. I'll choose skills anyday. Not condoning it at all, juss sayin' in the specific circumstance I don't see how juicing would have effected the outcome.
IE:
Leben juiced against Munoz and some other fight.
Chael was on PEDs against the first fight.
They both lost.
Adding to the list.
Ken Shamrock vs Frank Shamrock
---
Marcus Aurelius: Tell me again, Maximus, why are we here?
Maximus: For the glory of the
Empire, sire.
Baked, not fried... the healthy choice.
Flyweight
Join Date: Nov 2011
Posts: 404
JDS vs Overeem
Jon Jones vs Silva
GSP vs Silva or Diaz
now, this is a good thread.
I'll say:
JDS - Overeem
Anderson Silva - Weidman
Anderson Silva - GSP
---

Fedor, Mir, Lytle, Serra, Hendo, Chuck, Minowaman, Maynard, Forrest, Hunt
Pickett, Cerrone, Matt Brown, Bisping, Weidman, Barnett, Lawler


Quote:
Juicing doesn't help you win especially if it's a first round ko.
you trippin, juicing helps a lot more in a short explosive fight than a long drawn out fight
in no particular order:

JDS vs Overeem
AS vs JBJ
Nick Diaz vs GSP
Currently Active Users Viewing This Thread: 1

(0 members and 1 guests)
Posting Rules

You may post new threads

You may post replies

You may not post attachments

You may not edit your posts

---

HTML code is Off

---