How many fights for Chael and Nick Diaz before a title shot?
---
Alright, both of these guys are coming off of losses. But Chael's talking has already had Dana offer him a title shot as a fill in. And in a lot of GSP interviews that I've been reading, he still wants to fight Nick Diaz. There are arguably several guys ahead of both Nick and Chael in line for title contention. How many w's do you think it will take these guys before they get a title shot?
For Chael, I'll say 1 win. If Chael beats Forrest, which I think he will, he'll call Jon Jones out on the ppv. If Chael wins in dominating fashion and especially if he finishes him, Ill say he gets a title shot. Not neccesarily because he desrves it, but because of 3 reasons.
1. Not a lot of big named fighters wanna fight Jones.
2. Dana loves Chael
3. Lhw has had a lot of injuries lately.

With Nick Diaz, I'll say he likely need 2 wins. If he can beat 2 solid guys like Fitch, Hendricks, Condit (rematch), Kampmann, any 2 of those we'll get him a title fight. I think it'll take him 2, because GSP doesn't fight extremely regularly and I think there will be enough time between the Gsp-Condit fight until GSP's ready again for Nick to fight twice. But if Condit beat's GSP, then I say Nick only has to win one fight or maybe none to get a rematch Condit.

I bundled these guys together bc theyre coming off of losses, yet some0 how are still vry close to a title shot. Thoughts?



-3dlee
Featherweight
Join Date: Jun 2011
Location: Osiris (HD 209458 B)
Posts: 1,080
Two fights for each is all I think it will take.

I can see Chael fighting for the title by the end of 2013 & Diaz fighting GSP no earlier than the first quarter of 2014.
Join Date: Oct 2009
Location: UK... Where the sun never shines.
Posts: 11,557
I wouldnt be surprised to see Diaz get the next shot without a win.

Chael is 2 fights away, max!
If Sonnen dominates Griffin, he is getting the title shot. Dana said Jones and Sonnen are two of the top five PPV draws in the company. Noway is he going to miss out on making some good money by booking Sonnen vs Jones.

For Diaz, I'd say a win in dominating fashion against Hendricks/Kampmann/Ellenberger/Koscheck would net him the title shot.
---
Anderson Silva ♔
Aldo - Dos Anjos - Mayday - Weidman - Machida - Jones
One max, if he beats Forrest he should get a shot. Jon Jones has monopolize the LHW division to the point where any legit new opponent should get a shot.

As for Diaz he has a lot of work to do, maybe three fights.
---
___________________________________

Join Date: Jan 2009
Location: Xanadu
Posts: 5,028
Of anyone out there at the moment, Chael will destroy forrest. Forrest doesn't have the weapons to beat him I dont think, and he lacks motivation and so on. So expect a very impressive chael victory and then a title shot. Gona be a lot of pissed off LH's that he gets it but, all of them except Hendo have had their chance.
I also think the way Chael closes the distance he has the best chance of beating Jones out of all the contenders. Everyone else seems scared to close the distance and just fall in to Jones world getting picked off with leg kicks and elbows. No doubt Chael will put himself right into the line of fire and give JJ a new test
Chael might need 1 or 2, I think if Gustaffson wins he deserves a shot but the UFC clearly doesn't operate like a sport and if they had to pick between Gus and Chael they'd probably go with Chael and this is coming from someone who hangs off Chael's nuts like there's no tomorrow.

As for Nick, he might need one or two but I really don't see him putting together a streak at 170 unless he gets guys like Alves and Kampmann.

Then again I don't know what would be more satisfying than watching Alves kick the shit out of him.
---
2013 VIP FFL Champion
THE DRAGON RIDES AGAIN - 12/20/14
Machida - Alves - Cruz - JDS - Weidman - Condit - Pettis - Edgar - Cowboy - Dodson - Okami
Join Date: Jun 2009
Posts: 20,898
They should need a few but tbh Chael probably needs just 1 win. Diaz may need a couple. WW has contenders lined up where LHW is the complete opposite really.


Sent from my iPad using VerticalSports
Diaz may not even need to fight again cause he has one thing really working in his favor, that being that GSP wants to kick his ass and its the fight GSP wants. The UFC loves bad blood and GSP is the PPV king with out real bad blood. Imagine the #'s a pissed off shit talking GSP could draw.

Chael needs one win. There are few legit threatening contenders and the 3 top picks are all in the UFC dog house right now two of those being fights that won't draw a hole lot of interest.
---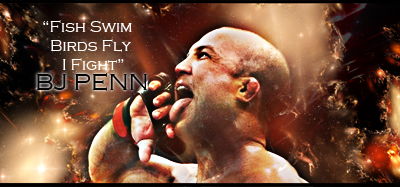 "If you get hit and it hurts hit him back you not knocked out yet."-Joe Doerksen
The Toxic Terrors (FFL)
Demetrious Johnson*Eduardo Dantas*Emanuel Newton*Will Brooks*Michael Page
Featherweight
Join Date: Aug 2009
Posts: 1,297
Two fights for Chael, both mildly entertaining bouts.

1st fight with Forrest, and 2nd fight likely with Rashad Evans(who should have fought against someone else by that time to be on a 1 fight win streak) for the lhw title shot.

Nick Diaz I believe should get a rematch with Condit if he loses and then get a title shot if he beats Condit to fight GSP. If GSP loses I believe Diaz should fight GSP for number one contention. To sum it up, Diaz should get a title shot by facing the loser of GSP vs Condit.
Currently Active Users Viewing This Thread: 1

(0 members and 1 guests)
Posting Rules

You may post new threads

You may post replies

You may not post attachments

You may not edit your posts

---

HTML code is Off

---