Join Date: Jul 2012
Location: Glasgow
Posts: 16,154
Che Mills vs Ellenberger/Hieron loser = GREAT fight.
---
Quote:
Stefan Struve vs Fabricio Werdum
Matt Wiman vs Thiago Taveras/Dennis Hallman winner
John Hathaway vs Dong Hyun Kim (win or lose)
Che Mills vs Ellenberger/Hieron loser
Jimi Manuwa vs James Te-Huna
Tom Watson vs Alessio Sakara
Brad Tavares vs Mark Munoz
Gunnar Nelson vs Papy Abedi
I really like these except the Nelson Abedi one. Te Huna Manuwa would be amazing in particular.
---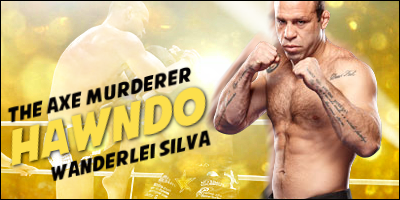 Thanks to Leakler for the sig
Quote:
Originally Posted by
Canadian Psycho
View Post
I'm guessing that IF Big Foot can defeat Travis Browne, we'll be seeing Silva vs. Struve before long.

I'm still not sold on the 'new' Dan Hardy. I'd match him up with Akiyama.
Sexyama would be an awesome fight. He loves to sling and he's very aggressive. His Judo is great but, not unlike Dan Henderson, he doesn't use it nearly as much as he should be IMO. I think Hardy would win that fight unless Yoshihiro changes his mind about the judo thing, which he really didn't against Belcher so I doubt he would. Would be entertaining as hell.
I also like Picket v Faber. I think Faber wins that on takedowns alone though and the UFC may be wise to put on another firefight with him before they give him Faber. Wineland, Kid Yammamoto and Jorgensen all come to mind. Scotty would make an awesome warmup for Faber. If he can stop Scotts shot he can stop Faber's I think, though Faber does have better stand up IMO.
Colossal-weight
Join Date: Jan 2010
Posts: 9,844
not on board with this Werdum/Struve talk.

Werdum's only legit loss in 4 years was to the current champ. I feel he beat Overeem, but no matter the call he is 5-1 vs. tough guys and losing a close uneventful fight to Overeem.

Struve is on a run but other than Miocic who I think is very good, he has beat the very bottom of the division. Lavar Johnson, Pat Barry, Dave Herman, Sean McCorkle, and Morecraft could all be the worst HWs in teh UFC. In Morecrafts and McCorkle's case they were basically the worst.

I don't think he should fight a guy like Werdum yet. I think Werdum should be pretty much in a #1 contenders fight right now. No matter what Dana White says that win didn't put Struve into the top 5. Top 10 I'd say.

How about Bigfoot if he wins. Kongo? Or better yet, Mir!
Dan Hardy vs John Hathaway.
Che Mills vs Amir Sadollah
Gunnar Nelson vs Thiago Alves
---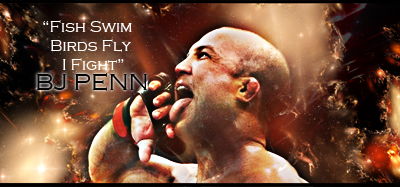 "If you get hit and it hurts hit him back you not knocked out yet."-Joe Doerksen
The Toxic Terrors (FFL)
Demetrious Johnson*Eduardo Dantas*Emanuel Newton*Will Brooks*Michael Page
Currently Active Users Viewing This Thread: 1

(0 members and 1 guests)
Posting Rules

You may post new threads

You may post replies

You may not post attachments

You may not edit your posts

---

HTML code is Off

---