Stupid quote of the day: Swanson says he could beat Aldo 10/10 times
---
Quote:
UFC Featherweight Cub Swanson has had possibly the best year of his fighting career. Coming out of 2011, Swanson was 3-2 in his last 6 fights after losing by arm triangle to Ricardo Lamas at UFC On Fox 1. Since then, Cub has put together a three-fight win streak and is now ranked just outside the top 10 Featherweights in the world. In each of his wins this year, Swanson has finished his opponent including Charles Oliveira at UFC 152.
Now that he has a solid win streak and he's on the cusp of the top 10, Cub Swanson is now eyeing the 145 lb. title. He's very familiar with current champ Jose Aldo, who knocked him out in just 8 seconds when they met 3 years ago at WEC 41. Despite that, Swanson told Sherdog Radio that he expects a rematch to go much differently:
I know that I could win that fight 10 out of 10 times if we did it again, Itís not even an issue to me anymore.
Definitely a bold prediction from Swanson, to say the least. Regardless of his confidence in a hypothetical bout with Aldo, he's realistic about his place in the division. Swanson says he knows he's not the next contender, although he feels he's getting close. Concerning who he'd like to fight next, Cub mentions Erik Koch, Chan Sung Jung, and Ricardo Lamas:
I want all three of those pretty bad. The Koch fight, I think heís a real tough kid. I was supposed to fight him twice and I feel terrible that I wasnít able to follow through with that for the fans and for him. Thatís something I want back. The Zombie is just somebody who everybody loves. Everyone thinks heís the best up-and-comer, and I donít think so. Thatís somebody I would love to throw down with. Lamas, heís a stud and I felt like that was my fight and I messed up and I would like to give it another shot.
A win against any one of those 3 would give Cub the top-level win he needs to be a title contender. And with the addition of Clay Guida dropping from Lightweight, there are a ton of possibilities for the top of the Featherweight division.
Bloodyelbow
Next time you make wild assumptions like that, make sure the other guy hasn't already defeated you.
I wouldn't mind seeing it, his rematch idea, to see if he really has improved that much. Or if not at least it could be another epic ko. I remember that last one showing it to all these people at work who didn't know what MMA was and didn't have much more than 10 seconds of attention span or need it for that one.
---
Join Date: Oct 2009
Location: UK... Where the sun never shines.
Posts: 11,557
'I'd beat him 10 times out of 10... except that one time'



DERP!
I don't see him making a career as a bookmaker when he is done fighting.
---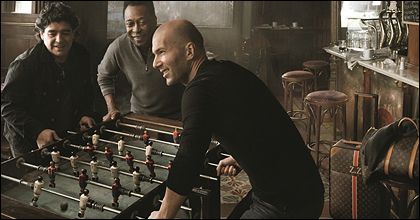 Featherweight
Join Date: Apr 2012
Posts: 1,444
I'd beat my last survival time 10 times out of 10.
Join Date: Jun 2009
Posts: 20,898
Quote:
I'd beat my last survival time 10 times out of 10.
Haha this is what I was thinking. I mean he really can't do much worse if they were to fight again.
Sent from my iPad using VerticalSports
Colossal-weight
Join Date: Jan 2010
Posts: 9,844
Cub would lose 10 out of 10
He could have at least said 9/10 times, that way he's still giving Aldo credit for the first fight. lol either way
---
Check out the new MMA Forum app for the Android
Join Date: Jun 2009
Posts: 20,898
Cub is definitely a better fighter than he showed in their first fight, but he is just not at that level.


Sent from my iPad using VerticalSports
I originally read this as "Sonnen says he could beat Aldo 10/10 times".
Book it, Dana
Currently Active Users Viewing This Thread: 1

(0 members and 1 guests)
Posting Rules

You may post new threads

You may post replies

You may not post attachments

You may not edit your posts

---

HTML code is Off

---