They should finally do Rampage vs Shogun II after Shogun loses to Gustaffson. I've been wanting to see Rampage avenge that loss.
---
Will make predictions for credits. Please, I'm so broke.

Join Date: Jul 2012
Location: Glasgow
Posts: 16,154
Machida Vs Rampage
Shogun Vs Gus

Machida Vs Shogun
Gus Vs Jones

Machida Vs Jones
Shogun Vs Rampage
---
Quote:
Originally Posted by
Canadian Psycho
View Post
I'd like to see Rampage get a name opponent myself, but why should the UFC risk anything on this ungrateful, crybaby bi*ch? Rampage is a complete and utter joke, a pox he's brought upon himself. And were I in charge, I'd stick him in there with another strong wrestler who would smother his ass to another decision loss (Sonnen).

Get this utter clown out of the company, asap.
In all fairness in Rampage's word the issues with the UFC started with the Japan thing. Dana White told him he was fighting in Japan after the Machida fight. Japan is like what Brazil is to Silva,etc. Then all of a sudden they placed him on the Fox card. He said he wasn't doing that, so he was hurt told Dana, but still wanted to fight on the Japan card. Wanted a big name fighter they gave him Bader. He hates wrestlers, but said okay I'll do it since I'll be fighting in Japan. The UFC knew page was hurt going into that fight, he missed weight do to the injury and fought anyways. After the fight the UFC gave him shit about his heart and missing weight,etc even though they knew the circumstances.
The man has no issues fighting wrestlers, as long as they use their wrestling to finish him via ground and pound.
---
___________________________________
They should just bench Rampage and have him fight the loser of the Shogun/Gus fight. If it's Shogun: perfect time for a rematch, since they'd both have dropped significantly. If it's Gus, then Gus could prove that he still deserves to be mentioned near the top 10 by beating a solid, albeit not that great, opponent in Rampage.
---
vBookie Record: 16-9

Current vBookie Bets:

Let him rematch Shogun or Forest Griffin. Texeira is a waste of time.
Quote:
Let him rematch Shogun or Forest Griffin. Texeira is a waste of time.
I think either of those fights still sell ppvs for the UFC but I would like to see him fight Tex as well.
Welterweight
Join Date: Jul 2008
Posts: 2,231
Rampage doesn't really deserve to be in any truly relevant fights anymore. He isn't good enough or motivated enough to be fighting guys like Shogun, Machida, etc. It's not like he's gunning for a title shot or anything.
Give him a nice fun entertaining fight for the fans to enjoy as a parting gift: let him face the menace that is SONNEN!!!

Join Date: Apr 2010
Location: Following The Path To Jesus Set By His Disciple Vitor Belfort
Posts: 5,111
Quote:
That would likely hurt his stock. By delaying his on going contract dispute, he probably could get a big name fighter next. A win would be huge heading into free agency, imagine him KOing Henderson or Shogun in his last fight ever.
He has no stock to begin with.
Also, who the hell does he plan on signing with...Bellator?
Yeah, I'm sure he needs to look real impressive to sign a deal with a org who's LHW champion is Christan M'Pumbu.
---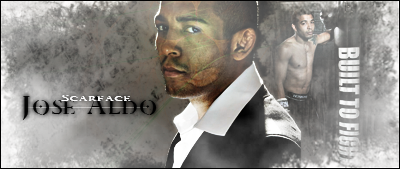 Join Date: Jul 2012
Location: Glasgow
Posts: 16,154
A company like Bellator would LOVE to sign someone like Ramapge, and although it's not UFC money, they'd be willing to pay big bucks for such a high profile fighter like Page.

Page would also probably sign to fight in One FC in a heartbeat too because it's in Asia, where he loves, and I'm pretty sure they just sign you to fight and not to the promotion.
---
Currently Active Users Viewing This Thread: 1

(0 members and 1 guests)
Posting Rules

You may post new threads

You may post replies

You may not post attachments

You may not edit your posts

---

HTML code is Off

---