Hallman misses weight - fight cancelled... And now he's fired
---
Just got it from The MMA show on Facebook , the reporters are at the weigh ins - that's him missed weight twice in a row, dude is gonna get fired.
http://www.facebook.com/themmashow
Apparently he weighed in 7 over then they agreed to an extra 3lbs limit for a catchweight and he missed that too.
EDIt: report up
Quote:
A lightweight fight between Dennis Hallman and Thiago Tavares has been pulled from tomorrow's UFC on FX 5 card after Hallman failed to make weight.

According to sources speaking to MMAWeekly.com on Thursday, Hallman was expected to come in well over the 156lb cut off for the lightweight division.

UFC officials then announced that Hallman was 7 pounds over the limit, and his opponent Thiago Tavares ultimately decided to turn down the fight, and the bout was scrapped.

Unfortunately this is another strike on Hallman, who has missed weight before when cutting down to the lightweight division.

Hallman came in over weight for his last scheduled bout as well at UFC 140 when he faced Canadian John Makdessi. Hallman ultimately won that fight, but now with his second missed weight in a row, his future doesn't look too secure with the UFC.

The rest of the UFC on FX 5 card will go ahead as scheduled with one less bout now planned for the UFC on Fuel TV preliminary card.
http://www.mmaweekly.com/dennis-hall...on-fx-5?vbox=1
---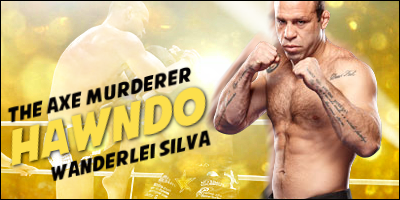 Thanks to Leakler for the sig
First the speedo's now he misses weight twice?

That blows, he shouldn't be allowed to fight at Lightweight anymore.
---
2013 VIP FFL Champion
THE DRAGON RIDES AGAIN - 12/20/14
Machida - Alves - Cruz - JDS - Weidman - Condit - Pettis - Edgar - Cowboy - Dodson - Okami
---
""I have decided to retire young, Thanks for the cheese, Catch ya's later" -Mike Goldberg
Well see ya later Hallman. Good luck in Bellator.
---
Will make predictions for credits. Please, I'm so broke.
What a douche, someone get the boxcutter, this boy needs to be cut.

Still though, pretty weak of Tavares to not take the fight.
---

Quote:
What a douche, someone get the boxcutter, this boy needs to be cut.

Still though, pretty weak of Tavares to not take the fight.
Pretty much my exact feelings on the matter.
While is it Hallmans responsibility to make weight, but It always looks great on the fighter who did make weight to accept the miss take a % of the other guys purse and still kick his ass.
Guess Tavares just didn't see himself winning this one..
Hallman got sent home with his show and win money to deal with some family issues according to Hallman. I think its justified if the UFC paid him show/win.
---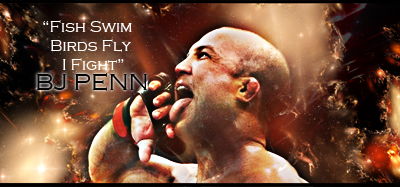 "If you get hit and it hurts hit him back you not knocked out yet."-Joe Doerksen
The Toxic Terrors (FFL)
Demetrious Johnson*Eduardo Dantas*Emanuel Newton*Will Brooks*Michael Page
Quote:
Bigfoots staredown was retarded. Just walked away and kept staring at him like he had some sort of vendetta or sth.
yeah, no shit.
Hapa sure got the evil eye from him.
---

Fedor, Mir, Lytle, Serra, Hendo, Chuck, Minowaman, Maynard, Forrest, Hunt
Pickett, Cerrone, Matt Brown, Bisping, Weidman, Barnett, Lawler


Currently Active Users Viewing This Thread: 1

(0 members and 1 guests)
Posting Rules

You may post new threads

You may post replies

You may not post attachments

You may not edit your posts

---

HTML code is Off

---