Jeremy Stephens arrested, tonight's fight in jeopardy.
---
MINNEAPOLIS – UFC lightweight Jeremy Stephens might not be be competing at tonight's UFC on FX 5 event.
MMAjunkie.com (
www.mmajunkie.com
) has learned the Minneapolis Police Department arrested the hard-hitting lightweight this morning. He's being held at the Hennepin County Public Safety Facility.
Stephens has yet to be formally charged with a crime, and police officials were unable to reveal the reason for the arrest. Representatives for Stephens didn't return messages.
UFC officials could not be reached for comment.
Stephens (20-8 MMA, 7-6 UFC) had been expected to face Yves Edwards (41-18-1 MMA, 9-6 UFC) on the FUEL TV-broadcast preliminary card of UFC on FX 5, which takes place at Minneapolis' Target Center.
According to a Minneapolis Police Department representative, Stephens was arrested at the Marriott City Center Hotel, which is this week's UFC host hotel, and arrived at the Hennepin County Public Safety Facility at 10:44 a.m. CT local time. It's currently unknown when Stephens is scheduled to be released from the facility.
The 26-year-old Stephens has competed in the UFC since 2007, and his notable victories include knockouts of Rafael dos Anjos and Marcus Davis, as well as a decision win over Sam Stout.
If the contest is ultimately scrapped, a welterweight matchup between Mike Pierce and Aaron Simpson that was previously expected to stream on Facebook likely would be elevated to the evening's FUEL TV-broadcast preliminary card.
The Edwards vs. Stephens bout could be the second fight to drop off the card in the past 24 hours; a planned matchup between Dennis Hallman and Thiago Tavares also was canceled when Hallman failed to make weight and left Minneapolis to deal with family issues in his native Washington.
For more on UFC on FX 5, stay tuned to the Rumors section of the site.
http://mmajunkie.com/news/30985/ufc-...n-jeopardy.mma
---
2013 VIP FFL Champion
THE DRAGON RIDES AGAIN - 12/20/14
Machida - Alves - Cruz - JDS - Weidman - Condit - Pettis - Edgar - Cowboy - Dodson - Okami
Sucks for Yves. Hopefully the cops will release him in time for the fight. It's not like he's going to flee the country or something in the middle of a UFC event.
---
Everybody good, plenty of slaves for my robot colony?
From Ariel Helwani's twitter feed, Stephens is being held right now without bail for a felony charge from another state.
---
Check out the new MMA Forum app for the Android
lame.
---

Fedor, Mir, Lytle, Serra, Hendo, Chuck, Minowaman, Maynard, Forrest, Hunt
Pickett, Cerrone, Matt Brown, Bisping, Weidman, Barnett, Lawler


Here's what Helwani is saying now on his site:
Quote:
Jeremy Stephens was arrested on a felony charge by Minneapolis police Friday morning, MMA Fighting's Ariel Helwani has confirmed.

However, despite the arrest, UFC president Dana White told Helwani via text that Stephens will still be fighting Friday night. White could not confirm why Stephens was arrested. Police officials also wouldn't confirm why he was arrested.
http://www.mmafighting.com/2012/10/5...-fight-tonight
---
Probably a very busy morning for one or two UFC attorneys, and a bondsman..
Dana says he'll still be fighting tonight.

That being said, I'm betting big on Yves now. I imagine getting arrested must've f*cked up his post weigh-in process.
---
Will make predictions for credits. Please, I'm so broke.
Quote:
Dana says he'll still be fighting tonight.

That being said, I'm betting big on Yves now. I imagine getting arrested must've f*cked up his post weigh-in process.
Was just away to comment, Dana just said on pussbook that Stephens is definitely fighting.
Good point though - the joint changes people....
---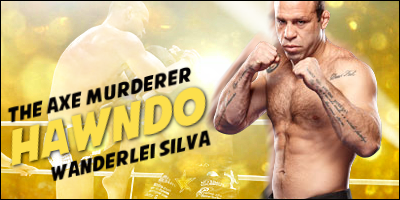 Thanks to Leakler for the sig
I don't have all the facts, but if he actually commited a crime after making weight and going to the weighins, that is one of the dumbest things ever. Hope it was a misunderstanding and he is released in time for his fight.

Sorry, jsut read the other comments, good to hear he'll be fighting.
---
1. BJ "The Prodigy" Penn
2. Dan "Hollywood" Henderson
3. George "Rush" St Pierre
Jeremy Stephens - fighting for his freedom.
---

Fedor, Mir, Lytle, Serra, Hendo, Chuck, Minowaman, Maynard, Forrest, Hunt
Pickett, Cerrone, Matt Brown, Bisping, Weidman, Barnett, Lawler


Currently Active Users Viewing This Thread: 1

(0 members and 1 guests)
Posting Rules

You may post new threads

You may post replies

You may not post attachments

You may not edit your posts

---

HTML code is Off

---