View Poll Results

: Your prediction

Phil Davis
15
71.43%
Wagner Prado
6
28.57%
Draw
0
0%
Voters: 21. You may not vote on this poll
I love watching Davis grapple.

I'd like to see him improve his stand up but this went like I thought it would, great sub and Davis proves he's still a legit top ten.
---
2013 VIP FFL Champion
THE DRAGON RIDES AGAIN - 12/20/14
Machida - Alves - Cruz - JDS - Weidman - Condit - Pettis - Edgar - Cowboy - Dodson - Okami
Wow, that was slick. Very, very impressed.
---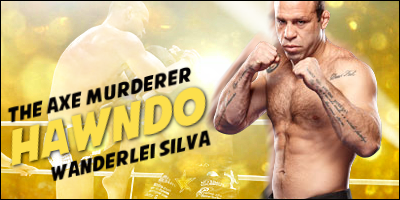 Thanks to Leakler for the sig
Good showing by Davis. Hope he improves his striking and set up his takedowns better, else he is never gonna get past Machida, Rashad or Jones.
---
Anderson Silva ♔
Aldo - Dos Anjos - Mayday - Weidman - Machida - Jones
sonnen vs davis would probably be an all striking match
Lol what a mismatch.
---
Sig credit: MC
~ Lifetime Membership sponsored by RustyRenegade ~
Like Davis said after his first fight with Prado. "There was plenty of time for wrestling."
This time, he got to show that wrestling.
Like I'm sure he would have then after he gained some composure.
---
Psalm 30:5 "For his anger endureth but a moment; in his favour is life: weeping may endure for a night, but joy cometh in the morning."

Top 3 Favorite Fighters
1. Chuck "The Iceman" Liddell
2. Glover Teixeira
3. Demian Maia
Join Date: Jun 2009
Posts: 20,898
This is what I thought Davis would do. (Not claiming to be a know it all or anything). I just thought he was the kind of fighter that would improve a lot against an opponent a second time around.
Davis was not impressive last night and showed nothing new to imply he has been improving. He showed he still has no idea how to properly time or set up a TD, don't let the fact that he is a great pure wrestler who was tenacious in his approach against a guy who seemingly didn't belong in the UFC fool you into believing Davis has figured MMA wrestling out because the truth is he hasn't. Every time the guy tries to close the distance I cringe its ugly and easily telegraphed leaving him with virtually zero chance of taking down any high level LHW. I am not sure why Davis outwrestling and outgrappling an overwhelmed low level opponent impresses anybody.
---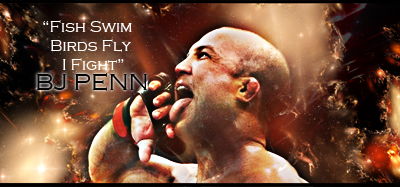 "If you get hit and it hurts hit him back you not knocked out yet."-Joe Doerksen
The Toxic Terrors (FFL)
Demetrious Johnson*Eduardo Dantas*Emanuel Newton*Will Brooks*Michael Page
Quote:
I am not sure why Davis outwrestling and outgrappling an overwhelmed low level opponent impresses anybody.
This is one of the funniest things about mma to me. Guys beat a clearly over-matched opponent and then for the next three months all you hear about is how much of a beast he is.
Davis looked like the exact same guy he's been in every single one of his UFC fights. He hasn't shown a lick of improvement. He's a great wrestler with good subs who shies away from getting hit and has literally no striking standing up at all. He's simply too one-dimensional.
I really like Davis, but....

I'm a bit disappointed that he still seems to have nothing more with his hands than a wild looping shot, and a fairly sloppy and loose jab. I know he is trying to improve in this area, but I can't help but think that other similar MMA fighters, who were primarily wrestlers, managed to develop this side of their game a lot quicker.

If Davis somehow managed to develop dangerous stand up, beyond some decent kicks, he would instantly become a contender. Right now, I'm not convinced he is showing the signs that he can. Hope I'm wrong though. This is his first fight in a while where he was fully healthy after a good amount of time off.
---
Total Tottenham
http://www.totaltottenham.com/forum/index.php
Supporting - Machida, Edgar, Mitrione, Pickett, Cruickshank, Wiman, Lauzon, Falcao, Belcher, Korean Zombie, Palhares, Hendricks
Retirees - Lytle, BJ Penn, Hackney,
---
Last edited by GlasgowKiss; 10-14-2012 at

07:21 PM

.
Currently Active Users Viewing This Thread: 1

(0 members and 1 guests)
Posting Rules

You may post new threads

You may post replies

You may not post attachments

You may not edit your posts

---

HTML code is Off

---