View Poll Results

: Your prediction

Dave Herman
5
21.74%
Antonio Rodrigo Nogueira
18
78.26%
Draw
0
0%
Voters: 23. You may not vote on this poll
Flyweight
Join Date: Nov 2011
Posts: 404
This should make for a solid fight. I'm expecting Nogueria to put forth a good performance and catch Herman in some sort of submission to finish the fight.
Herman meant it isn't this amazing art that will crush anyone if you know just a little bit about bjj. The problem, nog is a world class sub artist. My gut tells me Herman is going to stop Nog, but that's all I've thought everytime nog fights anymore, then I remember Herman couldn't stop struve. Nog via sub.

Also the gullitone is a myth. I know Herman didn't say it but he's kind of just a larger version of ebersole.


Sent from my Desire HD using VerticalSports.Com App
---
Think. It Ain't Illegal Yet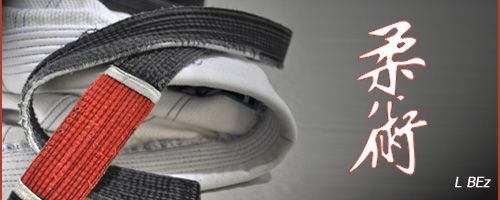 "Discipline Hurts Less Than Regret"
Weird fight, Herman should be the obvious choice due to Nog's recent injury and the mileage he's clocked up... but you can't pick Herman because frankly he's just not very good.

Nog is still good and took out a young gun very impressively last time he fought in Brasil. War Nog.
---
Join Date: Jun 2009
Posts: 20,761
Not only could Herman not stop Stuve, he was stopped by Struve and then turned around and got stopped by Nelson in his next fight. Herman is overrated.
Nog by sub.... I'm just hoping that his injury and layoff won't affect him. Herman loves to get into scrappy battles and has the reach to hurt Nog
---
R.I.P. PRIDE FC

Fedor-Shogun-Overeem-Cro Cop-Silva-Gomi-Henderson-Jackson

2014 NPFFL

Jon Jones . Travis Browne . Demian Maia. Cain Velasquez. Fabricio Werdum
I'm really hoping Nog pulls off a big finish here and I get to see him celebrate again in Brazil. Gotta love Nog.

Join Date: Apr 2010
Location: Following The Path To Jesus Set By His Disciple Vitor Belfort
Posts: 5,111
Nog basically came from just as long a layoff against Schaub.
Nog by just being better in every single way.
I really think this fight is meant for a tune up for Big Nog. He shouldn't be fighting the likes of Herman. Cmon now...

Frankly I'm not sure why he continues to fight. Retiring after Koing Schaub would have been nice.
---
Marcus Aurelius: Tell me again, Maximus, why are we here?
Maximus: For the glory of the
Empire, sire.
Baked, not fried... the healthy choice.
Featherweight
Join Date: Apr 2012
Posts: 1,444
This fight should be a no-brainer, but I have a bad feeling about it.
Currently Active Users Viewing This Thread: 1

(0 members and 1 guests)
Posting Rules

You may post new threads

You may post replies

You may not post attachments

You may not edit your posts

---

HTML code is Off

---