View Poll Results

: Your prediction

Dave Herman
5
21.74%
Antonio Rodrigo Nogueira
18
78.26%
Draw
0
0%
Voters: 23. You may not vote on this poll
Join Date: Jun 2009
Posts: 20,667
Quote:
I loved this fight just because i stuck that quote in my sig a few days ago and really like Big-Nog
Yeah Herman saying that makes him look so ignorant and he is highly HIGHLY overrated as well.
---
-Always Supporting-
Dustin Poirier - Michelle Waterson - Frankie Edgar - Diaz Bro's - Claudia Gadelha - Demian Maia - Jessica Eye
-Old Favorites-
Miesha Tate - Urijah Faber - Chuck Liddell - Georges St. Pierre
Jiu jitsu doesn't work.

Sent from my Desire HD using VerticalSports.Com App
---
Think. It Ain't Illegal Yet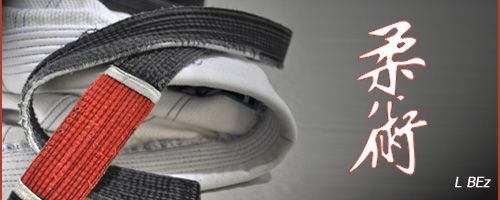 "Discipline Hurts Less Than Regret"
Reminded me of the chain submission combos he did against Enson.

Still can't believe he got his arm snapped by Frank Mir. Definitely had a brain lapse and did not take em seriously enough. Frank does not seem fluid when it comes to submissions. He grabs on to a limb and focuses on one specific submission move and powers through it. Not saying he's not proficient as it's evident he is. Think what I'm trying to convey is like in striking there are different styles. Big Nog displays a highly fluid style which is the equivalent of a striker who uses finesse rather than power.

Wonder if Herman is gonna show up to a BJJ class now...
---
Marcus Aurelius: Tell me again, Maximus, why are we here?
Maximus: For the glory of the
Empire, sire.
Baked, not fried... the healthy choice.
Quote:
Wonder if Herman is gonna show up to a BJJ class now...
he's clearly been to hundreds of them. He escaped like three subs from one of the best BJJ guys in the history of MMA.
Who is this jiu jitsu everyone is talking about?
---
Rookie Hammer Squad 2015
Frankie Edgar - Dominick Cruz - Jorge Masvidal - Cat Zingano - Holly Holm
So nice to see Big Nog win after what that monster Frank Mir did to him. Good for you Big Nog!
Quote:
So nice to see Big Nog win after what that monster Frank Mir did to him. Good for you Big Nog!
What Frank Mir did was to lock the perfectly timed kimura coming back from sleepy land. Big Nog was the one responsible for the arm breaking.
Even being disappointed about the incredible mistake he made what caused him to go 0-2 against his rival, in the end of the day he was the one proving the world how efficient is the art of Jiu Jitsu on the hands of a skilled fighter. Too bad he was on the other side that time.
Great to see the legend back, doing what he does best.
---
Last edited by Sportsman 2.0; 10-15-2012 at

12:23 AM

.
Featherweight
Join Date: Apr 2012
Posts: 1,444
You know what? I don't think Herman is going to be cut. He was given a job, and he went out and did it. If he was under even the faintest impression that he might get cut over a loss, I'm sure he would've fought differently. He may have thrown a punch or two, for starters.

Either that, or he's just really stupid.
Amateur
Join Date: Aug 2011
Posts: 179
why the **** did Herman has this arrogant smile in his face? It looked unprofessional and disrespectful to me.. He doesn't have the character or the skills to deserve this smile against a legend..
This has to be one of the best examples ever of "eating a crow"
Lovely
---
Currently Active Users Viewing This Thread: 1

(0 members and 1 guests)
Posting Rules

You may post new threads

You may post replies

You may not post attachments

You may not edit your posts

---

HTML code is Off

---