View Poll Results

: Your prediction

Anderson Silva
49
80.33%
Stephan Bonnar
12
19.67%
Draw
0
0%
Voters: 61. You may not vote on this poll
Super Heavyweight

Join Date: Sep 2008
Posts: 4,364
Of course now the stream is smooth...
Goat.
---
Anderson Silva ♔
Aldo - Dos Anjos - Mayday - Weidman - Machida - Jones
Im a huge AS fan and I loved this fight but he is such a dick sometimes to his opponents
---
"Let them see that their words can cut you, and you'll never be free of the mockery. If they want to give you a name, take it, make it your own. Then they can't hurt you with it anymore." - Tyrion Lannister
Quote:
What is he doing? not watching it atm, so a play by play is appreciated
Anderson stood against the fence with his hands down and let Bonnar tee off on him. He circles off and Bonnar backs away, then Silva puts himself back in front of the fence with his hands down and leans against it. They trade a bit and then Bonnar backs back off, Silva stands against teh fence again.
The ending Silva swept Bonnar's leg and picked an ankle, Stephan fell over backwards. Anderson then followed up with a perfect knee to the solar plexus and got the TKO.
Quote:
Originally Posted by
TheLyotoLegion
View Post
What did he do? lol

I'm not the biggest Anderson fan out there either, but he didn't do anything wrong, unless I missed something.
He let Stephan Bonnar punch him in the face and held his arms down. He also stayed up against teh cage since Bonnar only wanted to lean on him against the cage... didn't work so people are bitching for some reason

Join Date: Oct 2006
Location: Wa
Posts: 2,550
That knee looked fake, until I saw the replay. Sharp and quick straight to the sternum, that would hurt like no other.
---
_________________________________________________
_________________________________________________
I hate when Silva disrespects his opponents like that, going and putting his back to the cage. Go out fight your best and if its 20 seconds its 20 seconds. Don't play games and try to humiliate a guy that has done nothing but respect you in the build up.
---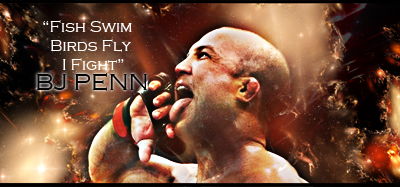 "If you get hit and it hurts hit him back you not knocked out yet."-Joe Doerksen
The Toxic Terrors (FFL)
Demetrious Johnson*Eduardo Dantas*Emanuel Newton*Will Brooks*Michael Page
MMA Fanatic
Join Date: May 2007
Posts: 39
What a garbage fight hope I never see as again
Anderson made the 'pioneers' of the UFC look like complete and utter chumps.
So did Bonnar do better than Griffin..?
---
Anderson Silva ♔
Aldo - Dos Anjos - Mayday - Weidman - Machida - Jones
Currently Active Users Viewing This Thread: 1

(0 members and 1 guests)
Posting Rules

You may post new threads

You may post replies

You may not post attachments

You may not edit your posts

---

HTML code is Off

---