Dan Henderson is a bad example as he did receive two instant title shots (against Anderson Silva and Rampage Jackson) which likely held great weight against getting a third.
Rockhold's resume's much more impressive then Bispings and Weidmans a win over Jacare holds much more weight in my eyes than a win over Stann and Munoz.
This way hopefully we get
Anderson Silva vs Luke Rockhold
Michael Bisping vs Vitor Belfort/Jacare Souza
winner of Tim Boetsch/Chris Weidman vs Vitor/Jarcare
Quote:
Originally Posted by
TheLyotoLegion
View Post
They can't even fill up cards.

The biggest winner is Nate Marquardt, I'd love to see Condit/Marquardt after Condit handles his biz against Frenchy.

The WEC actually brought in guys(Garza, Zhang) to give them tryouts against Strikeforce guys. Both international TUF's have a couple guys that should get a 2nd look.
Business as usual

It's about time they quit the act
Big news if true, obviously.
MW is starting to look like the new WW in terms of depth and talent. Rockhold and Jacare are both big time fighters.
Having a small chunk of the Zuffa fighters in a completely different org, fighting for meaningless titles, is really annoying.
---
Sig credit: MC
~ Lifetime Membership sponsored by RustyRenegade ~
Welterweight
Join Date: Jul 2008
Posts: 2,231
Thank god, this news is way overdue. Bring over the few UFC caliber fighters and let the rest of them go down to the regional circuit and smaller promotions.
Heavyweight
Join Date: Apr 2007
Posts: 3,709
The way Strikeforce has been run here recently, I mean, with the LW title fight fall through scrapping an entire card, and it's not the first time it's happened, I think, Cormier not having a fight set up for the show he is suppose to be headlining and that card only having 2 fights on it now, it should be disbanded. Or at least, instead of having it ran as a separate entity, fire Coker and all of his lackeys, and have ZUFFA people run it.
Melendez and Rockhold and Cormier and Feijao and Barnett and MOUSASI and Roger Gracie and Jacare all in the UFC?

Yes please.


I hope the low level guys get in too...they had an awesome LW division with Carlos Fodor, Quinn Mulhern, Yuri Villefort(still a top tier prospect) and guys like that.
---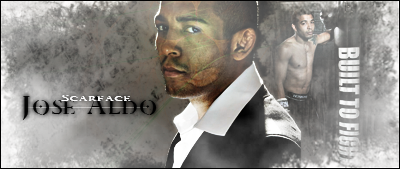 Join Date: Jul 2012
Location: Glasgow
Posts: 16,154
I hope we see an Invasion angle to be honest, climaxing with Brock Lesnar returning and cleaning everyone out of the ring with his new tag team partner Batista, leading up to a steel cage (or regular) match at the PPV.

Wait, why is the background of this site blue and not red? And is the little mascot man not wearing a Rey Mysterio mask?
---
Any matchups in particular you all want to see?

Melendez vs Diego
Rockhold vs Bisping
Jacare vs Stann
Mousasi vs Shogun
Cormier vs JDS
Barnett vs Nog
Marquardt vs Nick Diaz
Gracie vs Paul Harris
Woodley vs E. Silva
Feijao vs Phil Davis

Some ideas.
---
Sig credit: MC
~ Lifetime Membership sponsored by RustyRenegade ~
The whole thing with Showtime sounds fishy to me. Lets be real they used to air the SF challengers series which had far less star power than these cards even without the top headliners.

Showtime may want out but Zuffa is only interested in keeping SF alive so as to keep Showtime close so they don't try branching into MMA the way they have with boxing and will only be willing to invest as much as needed to keep that relationship alive.
---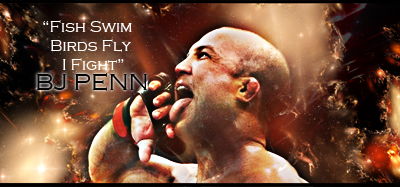 "If you get hit and it hurts hit him back you not knocked out yet."-Joe Doerksen
The Toxic Terrors (FFL)
Demetrious Johnson*Eduardo Dantas*Emanuel Newton*Will Brooks*Michael Page
Currently Active Users Viewing This Thread: 1

(0 members and 1 guests)
Posting Rules

You may post new threads

You may post replies

You may not post attachments

You may not edit your posts

---

HTML code is Off

---