View Poll Results

: Your prediction

Glover Teixeira
20
80.00%
Fabio Maldonado
5
20.00%
Draw
0
0%
Voters: 25. You may not vote on this poll
Featherweight
Join Date: Apr 2012
Posts: 1,444
Glover is a cool dude as well as being an absolute beast. I'm on that wagon 100%.

I see him as a much bigger threat to Jones right now than either Gus or Davis, and if he goes through Page as easily as I expect him to he may well get that shot.

Join Date: Jul 2012
Location: Glasgow
Posts: 16,154
Yeah I was very impressed with him. I think he was outshined by Maldonado and his chin of steel, but he killed the stand up, killed the ground game, and didnt even look close to gassing despite throwing punches non stop. I'm on the bandwagon.
---
He is a monster, i hope rampage takes his training to another level and has a war with Teiexira
---
TEAM GROTTY 2013
Stefan Struve
Donald Cerrone
Glover Texiera
Cub Swanson
Kim Dong - Hyun.
Featherweight
Join Date: Apr 2012
Posts: 1,444

Join Date: Jul 2012
Location: Glasgow
Posts: 16,154
Rampage isn't good enough.

Hendo Vs Jones
Gus Vs Shogun
Machida Vs Rampage
Glover Vs Davis
---
From what I saw I don't think Glover beats Rampage. Rampage has a damn good chin, real power in his hands, and good takedown defense. I just don't see an area that Glover has a real advantage.
---
That is not dead which can eternal lie and withs strange aeons even death may die.
Glover wants it though, and with him being Liddell's protege, he'd be motivated beyond belief to "avenge" Chuck's losses to Rampage.

Some times, the heart and mind over come, and Rampage is a notorious slacker, the guy that beat Dan Henderson and Chuck Liddell in 2007 is dead, and he isn't coming back.
---
2013 VIP FFL Champion
THE DRAGON RIDES AGAIN - 12/20/14
Machida - Alves - Cruz - JDS - Weidman - Condit - Pettis - Edgar - Cowboy - Dodson - Okami
Banned
Join Date: Jun 2012
Location: Manchestoorrrrrrr
Posts: 1,469
Heart and mind aside, Glover is still technically superior to Rampage. He has better hands, more power and a much better ground game.

Glover is a beast, and I agree with sports nerd about him being a much bigger threat over the likes of Gustaffsson. I think he'd maul The Mauler.
Quote:
I just don't see an area that Glover has a real advantage.
everything except his chin? what does Rampage excel at really? The UFC version of Rampage is slow and plodding and just throws hooks.
---

Fedor, Mir, Lytle, Serra, Hendo, Chuck, Minowaman, Maynard, Forrest, Hunt
Pickett, Cerrone, Matt Brown, Bisping, Weidman, Barnett, Lawler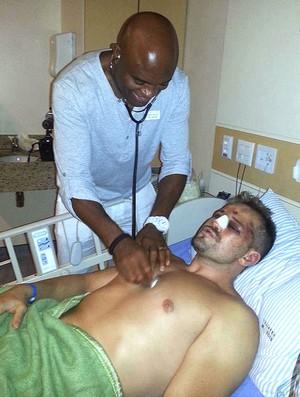 ---
Anderson Silva ♔
Aldo - Dos Anjos - Mayday - Weidman - Machida - Jones
Currently Active Users Viewing This Thread: 1

(0 members and 1 guests)
Posting Rules

You may post new threads

You may post replies

You may not post attachments

You may not edit your posts

---

HTML code is Off

---