Quote:
It's ridiculous. Dana bitches and moans about fighters not stepping up, and then when one does and loses he shafts them.
I think DaMarques is just a punching bag, BUT:
Didn't Dana White always talk about fighters who standup and trade? Well at least this guy, always came to fight like that. He never came to put a game plan and win by points. Either KO the opponent or get KOed !!!
Dana White is releasing fighters IMO because he wants to make more space for the Strikeforce fighters that will be coming in!!
---
Fedor Emelianenko:
The one who doesn't fall, doesn't stand up
Fedor Emelianenko
|
Anderson Silva
|
Carlos Condit
|
Frankie Edgar
|
Khabib Nurmagomedov
Quote:
Originally Posted by
ClydebankBlitz
View Post
It sucks that he gets released after accepting replacement fights. I hated the dude during TUF but I hate seeing any of those guys released because you can't help compair them to the early TUF contestants.
This.
Quote:
I don't really care about Johnson either way, but cutting a guy after he takes a fight on 12 days notice is low.
ANd this!
The UFC just pissed me the hell off. I don't even like Johnson that much, but he steps in to help those mofo's out and this is how they pay him back? Absolutely no fighter (unless they need the cash) should ever step in on short notice again to help this cut throat company out ever again. If I was a fighter I would be taken notes right now, and if they asked me, hey buddy we need you, can you step in?
My answer would be a big fat no.
---
1. BJ "The Prodigy" Penn
2. Dan "Hollywood" Henderson
3. George "Rush" St Pierre
Quote:
It's ridiculous. Dana bitches and moans about fighters not stepping up, and then when one does and loses he shafts them.
Yes, that's really weird.

Join Date: Jul 2012
Location: Glasgow
Posts: 16,111
To be fair, UFC usually cuts people if they have 3 losses in a row. It's not his style or anything that would have kept him in the company. An unpopular fighter on a big losing streak always means they get cut.

On the other hand, cutting him after he is a replacement is a joke. They should have made an agreement beforehand that he gets another full fight if he was to lose.

EDIT: Put it this way, 24million people watched the world cup final in America. How does MMA fair up to that?
---
Flyweight
Join Date: Nov 2009
Posts: 229
lol he agreed to make 175 catch weight .. he missed weight by like 8 pounds .. and he is already on a long losing streak and does not seem to be anywhere near a UFC caliber fighter .. sure he stepped on sure notice to help the UFC but he also agreed to make a 175 pound catchweight which he missed by 8 pounds .. add that with the fact that he is a lower tier fighter losing almost every fight he has .. the cut was more the justified .. if anything the UFC has been more then fair to him .
Dana buries his own grave with shit like this.

It's exactly as HitorGetHit points out.

Although this probably was Joe Silva's decision more than Dana's.

But damn, literally thrown to the wolves on 12 days notice against arguably the biggest prospect to hit the UFC since Phil Davis and he gets cut.
---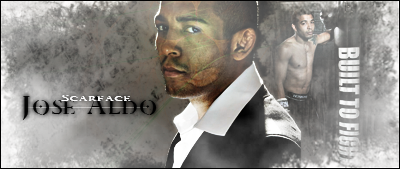 Flyweight
Join Date: Jun 2010
Posts: 315
Maybe the UFC was prepared to cut him, but gave him an opportunity to earn some cash before the cut? Yes, they would have been thinking he would lose.

Join Date: Apr 2010
Location: Following The Path To Jesus Set By His Disciple Vitor Belfort
Posts: 5,111
Never liked him since TUF but this is ridiculous.
Banned
Join Date: Jun 2012
Location: Manchestoorrrrrrr
Posts: 1,469
Dana being Dana. AKA being a massive twat.
Hate it when this kind of shit happens. Fighters getting cut for helping the UFC out is really, really bad.

But it's DaMarques. I can't stand him so not really bothered in this instance.
Currently Active Users Viewing This Thread: 1

(0 members and 1 guests)
Posting Rules

You may post new threads

You may post replies

You may not post attachments

You may not edit your posts

---

HTML code is Off

---