Joe Silva explains why he released DaMarques Johnson and Rich Attonito
---
Quote:
RIO DE JANEIRO -- When DaMarques Johnson was released from the UFC earlier this week after his third straight loss, the general sentiment in the MMA community was that the UFC cut a fighter who stepped up on short notice. Basically, the favor wasn't returned.

If you recall, Johnson was knocked out by Mike Swick at UFC on FOX 4 on Aug. 4. He was then medically suspended for 45 days with 30 days no contact for precautionary reasons by the California State Athletic Commission, plus he was also suspended indefinitely until given neurological clearance.

On Sept. 17, he was tapped to replace the injured Pascal Krauss at UFC on FUEL TV 5 against Gunnar Nelson, a fight scheduled for Sept. 29 in Nottingham, England. Johnson ended up weighing eight pounds over the 175-pound catch weight limit before the fight and was eventually submitted in the first round by Nelson.

Less than two weeks later, the TUF 9 finalist was out of a job.

In a rare interview, Joe Silva, UFC matchmaker and VP of talent relations, explained to MMAFighting.com why he released Johnson from his contract after the fight.

First, here's the timeline of events that led to his decision:

When Krauss pulled out of UFC on FUEL TV 5, Silva offered Rich Attonito the fight against Nelson via Attonito's manager Dan Lambert. Lambert spoke to the American Top Team fighter, who agreed to take the welterweight bout. The next day, Lambert called Silva to tell him Attonito said he would not be able to make the 170-pound weight limit on short notice. Silva then offered him the opportunity to take the fight at a 175-pound catch weight, which both Attonito and Nelson, through his manager and father Haraldur Nelson, agreed to. The next day, Lambert called Silva back again to inform him that Attonito would not be able to make the 175-pound catch weight either. As a result, Silva decided to release Attonito from his contract.

Lambert confirmed with MMAFighting.com that series of events.

Silva then offered the fight to Johnson, through his manager Monte Cox. When Cox called Silva back to tell him Johnson agreed to take the fight at 170 pounds, Silva said he told Cox about the Attonito release and wanted him to tell Johnson what had just happened as well. Cox did just that.

Later that day, Silva saw Johnson at The Ultimate Fighter 17 tryouts in Las Vegas. He said he thanked Johnson for taking the fight but also noticed that he looked heavier than usual. A couple of hours later, Johnson told Silva that he weighed 210 pounds and didn't think he could make 170 pounds. Silva then offered him a 175-pound catch weight fight against Nelson, which both fighters agreed to.

At the Sept. 28 weigh-ins in England, Johnson ended up weighing 183 pounds, missing weight by 8 pounds. As a result, twenty percent of his purse was given to Nelson. Johnson lost the fight the next day and was released earlier this week.

"I thought it was incredibly unfair to Gunnar Nelson to fight someone that much larger than him," Silva said. "Johnson told me he could make the weight. He's not doing me a favor if he missed weight because I could have gotten someone else who would have made the weight.

"I never pressure anyone to take late notice fights. I got a bunch of guys who want to fight. If one says no, I will find someone else. No problem."

Johnson, who said he was medically cleared to fight after his suspension, confirmed this series of events with MMAFighting.com.

"Honestly, it really was my fault for accepting a fight on seven days notice and thinking I could lose 30 pounds, actually it came out to 35 pounds, and I only lost 27. That's my bad. I only was supposed to fight in December, so it's not out of the realm of possibilities [to miss weight] when I just fought in August and it's the end of September because, you know, I was big because I hadn't been able to work out or do anything.

"But no excuses. 1) I should have won the fight. 2) I shouldn't have taken the fight if I wasn't sure if I could do it. My own arrogance thinking that I could make the weight [got the best of me], and I think I did pretty good as far as [losing] 27 pounds in seven days."

Johnson, who said he hopes to fight again in December or January, added that he holds no grudges against the UFC for his release and urged his fans to feel the same way.

"I'm not mad at the UFC. It sucks, yes. At the end of the day, it falls on me. It was my decision. I didn't make weight. I'll make the adjustments and hopefully find myself back in the UFC."
I didn't even know they cut Attonito. The reason Silva cut him is bullshit. Would they have rather he missed weight? Yea he agreed to fight but he called back just one day later. Whatever. Rich is a beast and will be back after he gets a winning streak going. I understand the Johnson cut. He was losing a lot and missed a catchweight bout by 8 pounds.
I liked them both and hate to see 'em go.
---
Will make predictions for credits. Please, I'm so broke.
---
Last edited by AlphaDawg; 10-11-2012 at

07:14 PM

.
Quote:
"I never pressure anyone to take late notice fights. I got a bunch of guys who want to fight. If one says no, I will find someone else. No problem."
So...why exactly did Joe Silva release Anttonito?
---
Anderson Silva ♔
Aldo - Dos Anjos - Mayday - Weidman - Machida - Jones
Bantamweight
Join Date: Jun 2008
Location: katy tx
Posts: 774
I liked Anttonito when he was on the show and afterwards....this is sad
---
Godless heathen...
Quote:
So...why exactly did Joe Silva release Anttonito?
Because they are now bringing in a number of WW's(TUF Brazil, TUF Australia, Strikeforce) and Attonito and Johnson are the bottom 10% of the division.
They are cleaning out the gutters people. If you aren't going anywhere, you're stagnant and not a name you are on the list of find a reason to cut you.

If I had to guess some shit went back and forth with anttonito that they aren't talking about.

Sent from my Desire HD using VerticalSports.Com App
---
Think. It Ain't Illegal Yet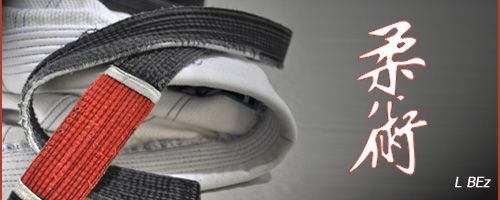 "Discipline Hurts Less Than Regret"
Quote:
So...why exactly did Joe Silva release Anttonito?
What I got from that was that he dicked them around, saying he could make this weight and then saying no that he can make this weight instead and doing the same thing.
---
2013 VIP FFL Champion
THE DRAGON RIDES AGAIN - 12/20/14
Machida - Alves - Cruz - JDS - Weidman - Condit - Pettis - Edgar - Cowboy - Dodson - Okami
Yeah he basically cost them two precious days while they were trying to find a replacement fight. Meh. I could see it.
---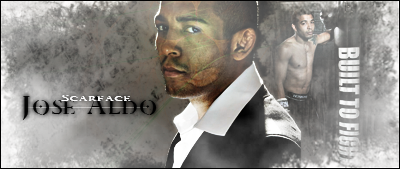 I don't see a problem with either being cut. They said they would do something, then after they'd wasted time, they couldn't. Hell, if one of my employees told me they could have something done by a due date, and they just wasted time, time that I could've done it correctly myself, that person would be out of a job. So, short notice or not, it's completely understandable.
MMA Fanatic

Join Date: Jun 2007
Location: Turtle Mountain Reservation
Posts: 81
just to put a alternative thought out there..u gotta support the warriors. So many of us are mad at fighters that show up for the money, or the fame, or anything less then loving this sport and giving us their all. A guy that is stepping up and fighting, not the best, but at the least, the best presented to him. Why cut a guy like that? just my thought..........................ps i seen RANDY at the target center last week....blew my f#$kin mind..jay herion was fighting in front of me, dana's big head was watchin....all i seen was Randy Couture sitting in front of me....im fan..no homo

Join Date: May 2008
Posts: 11,388
So they only had the option of 2 WW fighters? That division is stacked! There must have been someone else they could have called...why were only 2 out of a huge division contacted?
Currently Active Users Viewing This Thread: 1

(0 members and 1 guests)
Posting Rules

You may post new threads

You may post replies

You may not post attachments

You may not edit your posts

---

HTML code is Off

---