Allegations say Stephens beat a man to critical condition
---
Quote:
We like to abide by the code of "innocent until proven guilty."

The media and legal system can relay facts in a sometimes bias way that will lead you to think and feel how they want.

Before reading this report from the Des Moines register it is important to remember that this is just one side of the story.

Check it out:

The victim had reportedly been asked to leave the bar and was still in the parking lot when Stephens and Bachman emerged soon after.

According to the victim's wife, Stephens punched the victim in the left eye. The victim leaned against the building and Bachman punched him on the head and face several times, police said.

The victim's wife helped him get into their car and was trying to lock the doors when Bachman reportedly pulled the victim out of the vehicle by his feet. Stephens and Bachman then allegedly punched and kicked the victim on his head and body for about a minute, authorities said.

The suspects fled. The victim was unconscious and stopped breathing twice, police reports show. He was intubated and taken to the hospital in critical condition.
Source: BJPenn.com
---
Bantamweight
Join Date: Oct 2009
Location: Hampshire, UK
Posts: 669
Hmmm it is only one side of the story, but if that's true, then that's not cool at all.
I find it hard to believe that proffessional fighters friend went out to the parking lot and helped him beat up some drunk. Sounds a little off to me. I think its more likely that two guys beat him up and some how that turned into "that UFC guy" and his friend beat me up.
---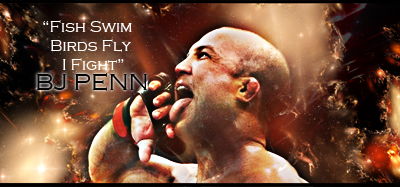 "If you get hit and it hurts hit him back you not knocked out yet."-Joe Doerksen
The Toxic Terrors (FFL)
Demetrious Johnson*Eduardo Dantas*Emanuel Newton*Will Brooks*Michael Page
Flyweight

Join Date: Feb 2011
Location: Pnw.
Posts: 247
Not looking good for Heathen as this continues to unfold. Obviously need to see how it turns out, but he's facing some crazy charges if these reports/accounts are accurate.
2 on 1 is always something that makes me cringe, it's just major cowardice. Add to that that you're a professional fighter...
---
Lyoto Machida, former UFC LHW hamp
Future UFC MW Champ
Benavidez, Barao, Aldo, Nate, Nick, Lyoto, TBD, JDS
Forever hanging in Anderson Silva nuts
Well if this is true then there's obviously bigger things at hand here, IE a man nearly being beaten to death literally but if this all comes to be true then can you imagine the backlash Dana will receive for trying to get him out of jail....to fight?

One thing, about this whole situation that has me puzzled, is this whole thing took place back in October of 2011, Stephens fought Donald Cerrone back in May on a televised event. I'm wondering, how no one ever caught wind Stephens was getting ready to fight someone like Cerrone and this wasn't brought up then, but when he gets set to fight on the prelims of an FX card this all comes to light now, nearly a year after it happened, it isn't like he went into hiding for a year or anything.
---
2013 VIP FFL Champion
THE DRAGON RIDES AGAIN - 12/20/14
Machida - Alves - Cruz - JDS - Weidman - Condit - Pettis - Edgar - Cowboy - Dodson - Okami
Sounds like what happened to Maiquel Falcao.

I wonder if they didn't realize who he was until the Cerrone fight?
I want to hear the two story - like why they done it in the first place and if that even went down.

reserving judgement until the full story is out but 2 v 1 is rarely cool.
---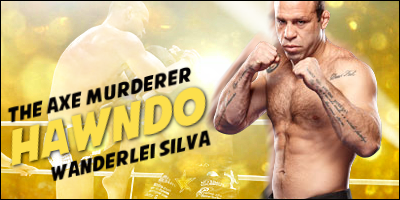 Thanks to Leakler for the sig
The thing when you flee the state, is no one involved in law enforcement or the court is going to give a shit about your side of the story.

That's why you don't flee the state.

Stephens is f***ed and if even half of this shit is true, throw away the key imo.

Fighting someone is one thing, going two on one with your friend is basically the definition of cowardice and I have no sympathy for people who behave like that.

I always liked Jeremy Stephens as a fighter, but that's neither here nor there.

Join Date: May 2008
Posts: 11,240
I'm not gonna judge Stephens till the whole story is out...what's the point?
Currently Active Users Viewing This Thread: 1

(0 members and 1 guests)
Posting Rules

You may post new threads

You may post replies

You may not post attachments

You may not edit your posts

---

HTML code is Off

---