Fernando Yamasaki?
---
Does he realize mma includes a ground game? Is he worse than a 'stacheless Mazzagati?
---
"Yeah, well, you know, that's just, like, your opinion, man."
Featherweight
Join Date: Apr 2010
Posts: 1,191
mmmm bit weird. Plus Mark Goddard whos normally a great ref had a quick standup in one of the earlier fights. Not sure if someone may have had a word with them. :s
That guy is by far the worst when it comes to stand ups.
---
2013 VIP FFL Champion
THE DRAGON RIDES AGAIN - 12/20/14
Machida - Alves - Cruz - JDS - Weidman - Condit - Pettis - Edgar - Cowboy - Dodson - Okami
I'm beyond being annoyed and am getting really pissed off at him.

Jeez man let the fight flow and allow them to work. That stand up in the Sicillia fight was diabolical.

Think the run of booers at events has made him pressured to stand them up? No excuse but maybe he's a coward.
---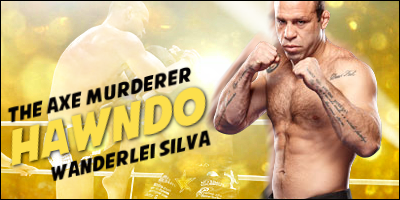 Thanks to Leakler for the sig

Join Date: Apr 2010
Location: Following The Path To Jesus Set By His Disciple Vitor Belfort
Posts: 5,111
Wario.
---
Wasn't he the guy who stopped the fight when TJ Grant was trying to lock up an armbar against Shane Roller?

I think he was.
---
Sig credit: MC
~ Lifetime Membership sponsored by RustyRenegade ~
Bantamweight
Join Date: Sep 2011
Posts: 561
HAHAHA
That would be amazing if we had Mario and Wario Yamasaki.
Flyweight
Join Date: Sep 2007
Posts: 315
i would want to see fernando ref a sonnen or a gsp fight, dw make it happen!
I hope Wario catches on.
---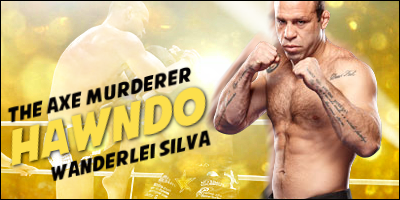 Thanks to Leakler for the sig

Join Date: Jul 2012
Location: Glasgow
Posts: 16,105
WARIO!

But yeah I wanted to punch him in the face a few times tonight. Not even his awfulness could ruin it though. Sam S was strong enough to survive though.
---
Currently Active Users Viewing This Thread: 1

(0 members and 1 guests)
Posting Rules

You may post new threads

You may post replies

You may not post attachments

You may not edit your posts

---

HTML code is Off

---