Brazilian fans at UFC 153
---
I just watched the event back and quite frankly the fans were annoying me. Not only does all the unconditional patriotism get a bit tedious, but booing whenever a Brazilian is being taken down, controlled etc etc is just stupid. They boo everything that isn't Brazilian, and I for one think that is the reaction of a herd of animals not sports fans. This isn't a nation vs nation sport, why the hell are they booing the best fighters in the world just because they are not from Brazil, despite putting on brilliant performances?

Examples are Jon Fitch and Phil Davis, they were getting boo'd when they were outclassing their opponents in exciting fashion. That to me is a joke. The Brazilian fans can make all the noise in the world but when they're acting like that I'm not interested in any praise that Joe Rogan and whoever else wants to give them.

BOOO BOOO BOOO
Its common in every country but the US when a fighter from there is fighting. Not every country is so loud with the boos but cheering the home team is a common theme in most countries .
That said my concern has always been the effect on the judging, say what you want but the crowd exploding as a fighter connects with a big punch a sub attempt of a big slam has to have some kind of subconscious effect on the way the move is perceived.
---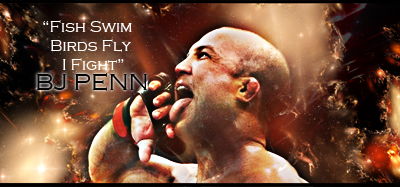 "If you get hit and it hurts hit him back you not knocked out yet."-Joe Doerksen
The Toxic Terrors (FFL)
Demetrious Johnson*Eduardo Dantas*Emanuel Newton*Will Brooks*Michael Page
Canada > the world

We booed GSP for being boring. GSP, people!
Flyweight
Join Date: Mar 2011
Posts: 290
I thought it was pretty cool when Reza Madadi took down Marcello and the ref stood them up early and they started booing. Don't think i've ever seen that before.
Quote:
I just watched the event back and quite frankly the fans were annoying me. Not only does all the unconditional patriotism get a bit tedious, but booing whenever a Brazilian is being taken down, controlled etc etc is just stupid. They boo everything that isn't Brazilian, and I for one think that is the reaction of a herd of animals not sports fans. This isn't a nation vs nation sport, why the hell are they booing the best fighters in the world just because they are not from Brazil, despite putting on brilliant performances?

Examples are Jon Fitch and Phil Davis, they were getting boo'd when they were outclassing their opponents in exciting fashion. That to me is a joke. The Brazilian fans can make all the noise in the world but when they're acting like that I'm not interested in any praise that Joe Rogan and whoever else wants to give them.

BOOO BOOO BOOO
Just shut up. It's only natural that the hometown guy gets cheered, while the foreigner hears boos when he's beating him. As for Brazil booing the take down attempts, that happens anywhere. Hell, in Vegas when an American attempts to take down another American, all you hear is booing. It's nothing to with culture. It's the simple fact that not many casual or hardcore fans find Wrestling or grappling of any sort, for position exciting. Regardless of your stupid opinion, Brazil fans showed more class than almost any American crowd. Brazil, even when their hometown guy lost, they still applauded the efforts of the winning fighters. That almost never happens in the US. I will end this by saying, you're need to just shut the f*** up!
I can't stand the Brazilian crowd. The worst crowd in the sport. They chant shit like you're gonna die and called Okami small dick. They cheer everyone whose Brazlians and boo everyone else. Yea, it's common for foreign countries to do that but not to the degree that Brazil does it. Mike Pyle vs Ricardo Funch for example. Pyle knocked him out and got boo'd and insulted even after winning. And then at 153, Fitch got boo'd for waving his fans to get the crowd excited.

I don't care what Rogan has to say about them, **** that crowd.
---
Will make predictions for credits. Please, I'm so broke.
Join Date: Oct 2009
Location: UK... Where the sun never shines.
Posts: 11,557
It happens in every country. USA included.

I remember a fight where a white American was fighting an Asian American and the crowd were chanting "USA, USA, USA" for the white guy.
Join Date: Jun 2009
Posts: 20,902
Yeah Brazil is pretty bad with how they act.
Yeah I don't get this criticism at all. As long as they don't attack fighters or do scummy stuff like threathen and insult their families, everything else is absolutely fair game. Cheering loudly for your guy and booing your lungs out for the others, creating an intimidating athmosphere for the opponent, you know, in most sports you would get a pat on the back for behaving that way as fans. Loud fans add to the athmosphere, they add to the occasion, they add to the spectacle. Give me Brazilian MMA fans ahead of American crowds every day of the week.
---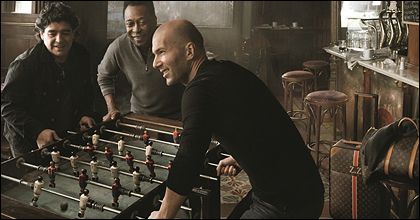 Join Date: Jun 2009
Posts: 20,902
Yeah American fans suck. -_- typical...

That could be twisted any which way. Like look at those senseless people rioting over a soccer game over there. Pfft they suck. Give me American fans over European any day.
Currently Active Users Viewing This Thread: 1

(0 members and 1 guests)
Posting Rules

You may post new threads

You may post replies

You may not post attachments

You may not edit your posts

---

HTML code is Off

---