Is Phil Davis near the top.
---
After another win on Saturday is Phil Davis anywhere near the top now?. Davis was coming off a good winning streak before being derailed by Evans. He had wins over, Gustaffason, stann, boetch and little Nog, even tho he lost to Evans there's no shame in losing to number 2. So how far away is he now?. I think Davis is a better talent than Gustaffason and Glover.
---
Diaz..Edgar.. Cormier.. Cain.. Mir.. Overeem.. Jon Jones
Yes, I think you can make a case that both Davis and Gustafersson are top five LHW's. If either man received a title shot next I wouldn't have any qualms over it.
Flyweight
Join Date: Dec 2010
Posts: 250
I think it'd take another couple of good wins before his name gets back into the discussion. I reckon Davis and Glover would have a good fight.
Colossal-weight
Join Date: Jan 2010
Posts: 9,844
No.

I think he was and still is overrated. Beating this Prado guy isn't going to prove anything.

His BJJ isn't as good as people think. He caught a 22 year old Gustaf who was primarily a kickboxer. He tied Boetsch's arm behind his back and called it the Mr. Wonderful. He choked out Prado who isn't that far advanced in BJJ.

Lil Nog stuffed something like his first 7 TD attempts when he fought Phil. Phil's striking is the worst part of his game by far. It is below average.

I think he beats a lot of guys with pure athleticism and wrestling. But he got straight tooled by Rashad not long ago. He has a solid base of tools but he really needs some time to develop some striking.
Jones has BJJ hole in his game, Davis has great arm locks. Machida got a gifted shot because of the "counter punch" negates the reach it's only right Davis or Gustaf get theirs now for that reason. Better guys in the division than (Cormier, Silva, Sonnen) out of it.
I think he's legit top ten but Jones and Machida would eat him alive.

Hendo would be an interesting fight, Dan seems to get tired often and Shogun took him down, same thing for a Shogun/Davis fight really, both guys have a huge advantage of Phil but questionable cardio could play into Phil's advantage.

Rashad of course, already handled him, I would like to see Davis/Bader.
---
2013 VIP FFL Champion
THE DRAGON RIDES AGAIN - 12/20/14
Machida - Alves - Cruz - JDS - Weidman - Condit - Pettis - Edgar - Cowboy - Dodson - Okami
Colossal-weight
Join Date: Jan 2010
Posts: 9,844
I would like to see Davis/Bader as well.

I think anyone will solid TDD will stuff many of Davis' TDs. If Lil Nog could stuff 7 in a row Hendo would too I bet.

Phil's stand up is horrid.

I think Bader would be perfect. Their wrestling may cancel out. Bader packs a much harder punch but Phil is more athletic.

Join Date: Jul 2012
Location: Glasgow
Posts: 15,980
To be fair, people talk about Weidman for a title shot while Phil's record was MUCH better before Rashad, and that was only a title eliminator.

Regardless, he's a good fighter but not quite a champ yet. I don't see him fairing well against anyone else in the top of the division. Machida, Hendo, Jones etc. all beat him. I just posted in another thread that I'd like to see Glover Vs Phil next.
---
Am I the only one who thought Davi's stand up looked improved? He looked more composed standing and his strikes were looser. His head kicks were thrown well. Needs more hard sparring to start getting that timing down but it looked better.

What he really needs to start working on is transferring from striking to takedowns. That's his real weakness.
---
That is not dead which can eternal lie and withs strange aeons even death may die.
It really depends on what you define near the top as, it would be an absolute stretch to say he beats anyone in the Top 5. If that is the top than my answer is no. He may get there sometime in the future but I think Gus handles him this time around and I believe Bader beats him as well. He truly showed his ineptness against Evans and 2 fights with Prado have done nothing to change my perception. I like the above suggested match vs. Bader and than we can revisit this conversation.
---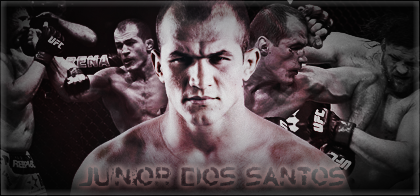 Currently Active Users Viewing This Thread: 1

(0 members and 1 guests)
Posting Rules

You may post new threads

You may post replies

You may not post attachments

You may not edit your posts

---

HTML code is Off

---