Patrick Cote & Jorge Rivera: Fighting Anderson Silva is Complicated
---
Posted this link on another thread, but decided to make this a new one cuz it's pretty interesting. I've never heard Cote comment about his fight in detail til now.
Stephan Bonnar did his best to hurt Anderson Silva on Saturday at UFC 153, but he didn't really come close before the UFC middleweight champion put him away in the opening round.
The win was Silva's 16th in the UFC. His eighth came against Patrick Cote, who recently joined the Sherdog Radio Network's "Rewind" show to discuss what it's like to be in the Octagon with the sport's pound-for-pound king.
"It's very complicated to fight this guy because you never know what's going to happen or what he's going to do," Cote said. "We saw what he did Saturday night. Once again he did something new. He was staying against the fence and he was playing with Bonnar. Bonnar is no joke. Bonnar is a good fighter. He's tough. He's durable, and [Silva] was playing with him like a little kid."
Cote fought Silva in October 2008 at UFC 90. He made it into the third round before the fight was stopped when he tore his ACL.
"It's hard to explain how to fight him," Cote said, "because if you go forward, he's behind you. You try to hit him, and he's not there. It's very, very weird."
Lasting 10-plus minutes with the Brazilian is a feat in itself, though Cote wasn't able to do much damage. Few have.
"It's hard to hit him very clean with a very powerful shot," Cote said. "That's why it's hard to punch him very, very hard, because he's moving so fast and he's playing with the angles very, very well."
Silva has also been known to play with his opponents. He'll drop his hands and invite an attack, only to dodge whatever is thrown at him.
"You have to stay on your game plan," Cote said when asked what to do when Silva starts playing in the cage. "It's very, very hard. I remember [against] me, he was playing with his hands. He was doing some crazy footwork, like the new Bruce Lee or something like that, but I would stay on my game plan, but that was very, very hard for me because I like to go forward. I like to push the pace, but at the time, I knew that was exactly what he wanted."
At one point Saturday, Silva not only dropped his guard but actually allowed Bonnar to hit him. Cote believes Bonnar hesitated to commit full power to those shots, thinking he might leave himself exposed. Still, Bonnar did land, and Silva didn't seem fazed.
"I think he's very, very confident about himself and he thinks that he's unbeatable," Cote said of Silva. "He thinks that nobody can beat him, nobody can hurt him. Saturday night he received an elbow right in the face. He received a right cross right in his face and he was standing there and he was talking to his cornerman … . He was like, 'All right, calm down, guys. I know what I'm doing.' He's so in control about his game, so in control in his head. That's why I think he's so dangerous."
As far as Silva's own attack, Cote thinks it's his accuracy that makes him so deadly.
"I received more [powerful] shots by other fighters in my career, but the accuracy is just insane," Cote said. "He's very accurate. He's not throwing anything for nothing. Every time he throws something, it has a target. I think that's why he's so impressive -- he's so accurate."
The perfect example might have been Saturday, when Bonnar came off the cage and Silva planted a knee in his solar plexus. Bonnar dropped, and after a few follow-up punches, the fight was over.
"He landed the knee right there on purpose," Cote said. "He didn't miss the shot. He didn't miss the knee on the face. He drilled the knee right on the plexus. That's what he wanted to do. His accuracy was right on target."
JORGE RIVERA: ANDERSON SILVA STRONGER THAN HE LOOKS, WINKED WHEN HIT
Roughly a year before Anderson Silva began his remarkable run in the UFC, Jorge Rivera fought him at Cage Rage 11 in London.
Rivera was stopped in the second round, but he did gain the experience of having stepped into the cage with the sport's pound-for-pound best. In a recent interview with the Sherdog Radio Network's "Rewind" show, Rivera discussed that fight, what makes Silva great and much more.
On fighting Silva: "It was a long eight, nine minutes. The first thing that comes to mind is he was very accurate with his punches and he could take a good punch. I felt like he was extremely technical. Like he could pick apart the fight whenever he wanted to -- that's what I felt like, that [he was] very in control of everything."
On whether he believed Silva was one of the best after fighting him: "I knew that, but I felt like we knew that going into that fight. There were rumors about him over at Chute Boxe, having wars with Wanderlei [Silva] and coming out on top. I was already worried about how good he was. I would watch him in Pride, and the one thing that stuck in my mind the most was his knee against Carlos Newton. I was a big Carlos Newton fan, and he ran through Carlos Newton in that fight as well. I knew he was very good. I knew that we hadn't seen just how good he was yet."
On being in the clinch with Silva: "The first thing that came to my mind when I locked up with him was his strength. He doesn't look nearly as strong as he is. He's very, very strong. He's a genius. He knows how to find good leverage. He has a way of making you feel every 185 pounds of him in there. You're going to feel his body weight."
On Silva's ability to dodge and absorb punches: "Maybe it's the ability to read the body well, and it's also his ability to take a good punch. He's got a good-size head. He's got a good, strong neck. He can take a good punch, but it may just be his natural God-given ability to read the human body well, to understand how it's all connected and to be able to, with the eye, dissect it and know when it's coming just by reading the shoulders and the hips and everything else."
On Silva dropping his hands and playing with opponents: "For me personally, that's psychologically just demoralizing. You start to second-guess yourself. You're looking at the guy and you're wondering, what does he have? What does he know that's allowing him to do this? What's he going to come at me with? Every single move that you have, you're wondering whether it's going to be the right move, and then if you get caught, it compounds the situation. It makes it even worse. Now not only are you second-guessing yourself, you're paying for it. It's a tough, tough situation."
On actually hitting Silva: "I hit him with four right hands. They were grazing his left arm, but I gave him four pretty good shots to the face. The guy turned around and winked at me. Turned around and winked at me, literally winked at me."
FULL radio. It's an hour an 48 minutes. In depth radio interview with Patrick Cote and Jorge Santiago.
---
Marcus Aurelius: Tell me again, Maximus, why are we here?
Maximus: For the glory of the
Empire, sire.
Baked, not fried... the healthy choice.
nice article, thanks for that man. Tried to rep but i've gotta spread it. I want to see an Ariel & Bonnar interview.
---

Yah found it amongst all the pro tweets about the fight. It's a huge nod of respect when a past contender talks about em in that sort of light.
---
Marcus Aurelius: Tell me again, Maximus, why are we here?
Maximus: For the glory of the
Empire, sire.
Baked, not fried... the healthy choice.
Quote:
Yah found it amongst all the pro tweets about the fight. It's a huge nod of respect when a past contender talks about em in that sort of light.
I love what Forrest said on that radio show after 101. That was awesome. Self deprecating humour is one of the best kinds.
---

Rather than start up a whole bunch of threads...here's a recap on what he said about fighting GSP and Weidman's comments.
Anderson Silva says he prefers a fight against Georges St-Pierre over a showdown with Jon Jones, insisting the Canadian would be an easier challenge.
Silva disposed of Stephan Bonnar in simple fashion at UFC 153 on Saturday, and talk instantly turned to who he would face next. Welterweight king St-Pierre is the mooted opponent, although Jones also enters the super-fight reckoning.
UFC president Dana White guaranteed he will make the Silva v Jones bout, but the Brazilian wagged his finger in disagreement.
"I'm old, guys," Silva said. "I'm getting old. I'm retired. I'm nearly there. I've only got another five years.
"I think [GSP] would be a great challenge for me. I prefer him over Jon Jones. He's smaller. It'll be a little bit easier. I'll be hit less."
One man who does not expect to be handed a showdown with Silva in the near future is middleweight contender Chris Weidman, who meets Tim Boetsch on December 29.
"I just feel like some way or another, Anderson Silva is not fighting me," Weidman told MMA Junkie. "I honestly don't feel like it's going to happen.
"I thought it was the perfect opportunity after the Munoz fight. He said he wanted to fight three months after the Chael Sonnen fight, and it made perfect sense to do it right then. There was no reason not to.
"He couldn't come up with an excuse. UFC was asking him to fight me, non-stop, and he put them off and put them off and put them off and then said he doesn't want to fight until 2013.
"He can downplay me all he wants. He can say whatever he wants about me, but I beat two top-five guys in the world. Nobody has ever done that in the history of the UFC. I was hoping it would pay off and get my shot against Anderson, but he's ducking me."
The problem Weidman is that he's training with Serra. Serra is pumping his ego up. We all know how much of a fluke that fight was. GSP was not mentally there, took Serra lightly and got flash KOed just like Tyson vs Douglas, Lennox Lewis vs Rachman, and so on and so forth. Weidman is a legitimate threat, but he's a newcomer that wants his shine. He wants to steal the spotlight. It's always the same story every single time. If he feels he deserves it then do it the JDS way and destroy the entire division then you'll earn it; wins SOTN, KOTN, FOTN, gain a stronger following, and move up the ladder. The fact that he's calling him out so early shows either a complete lack of respect or experience or lack of confidence. I never once heard JDS calling out the champ EVEN when he got the title. He opted to fight Brock then Carwin which was a highly risky fight for an already guaranteed title shot. Anderson was already the Cage Rage and Shooto champion by the time he arrived. As Anderson said it'll happen eventually. He calls the shots. GSP, Bisping, Belcher, Weidman,
Frank Mir, then JBJ for the grande finale.
Read more at
http://www.espn.co.uk/ufc/sport/stor...Kzi48D6IScC.99
---
Marcus Aurelius: Tell me again, Maximus, why are we here?
Maximus: For the glory of the
Empire, sire.
Baked, not fried... the healthy choice.
Great Article...

On other notes... Weidman has been spoonfed and I think other UFC fighters know it. Mark Munoz ranked top#5 is a Joke...The dude got a huge break because Chris Leben showed up high as a KITE...Then Chris fought Mark when he was fresh off surgery which needed 12 months to recover, but Mark only took 6 because he needed money...

Maia was Never that solid at 185. If he couldn't get the fight to the ground he would get smashed... He was way too small for that division.

And now he's fighting Timmy, who IMO lost his last fight and got destroyed by Okami before he landed some bombs in the Third Rd.
Anderson calls the shots?

I thought this was MMA not Boxing.....
---
2013 VIP FFL Champion
THE DRAGON RIDES AGAIN - 12/20/14
Machida - Alves - Cruz - JDS - Weidman - Condit - Pettis - Edgar - Cowboy - Dodson - Okami
Quote:
I love what Forrest said on that radio show after 101. That was awesome. Self deprecating humour is one of the best kinds.
It just can't be posted often enough!
That one is nice, seems to be before the Silva fight. He talks about how people reacted when they got to know he'd fight Silva.
Great post!

Weidman needs to shut up and focus on Boetsch, he hasn't proven to anyone that he should get a title shot.
---
D. Cerrone | R. Souza | F. Werdum | R. MacDonald | M. McDonald | D. Maia | J. Mein | C. Condit
M. Coenen | S. Kaufman | A. Davis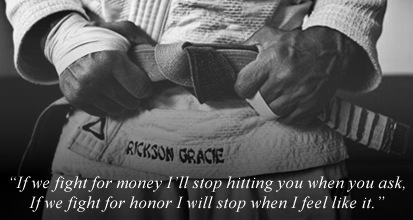 With all of his accolades and accomplishments he should get some input don't you think...

He saved a card where others' would not. People say it was a mismatch, but what upsides did he have in taking this fight besides picking up a pay cheque. I couldn't think of one...

I saw an absolutely determined Stephan Bonnar getting his hands wrapped and when he entered. I have not seen him that focused and I predicted he wade in,get the clinch, and grind em. What I didn't predict was that Anderson would welcome it. Pretty amazing to perform under those circumstances.
---
Marcus Aurelius: Tell me again, Maximus, why are we here?
Maximus: For the glory of the
Empire, sire.
Baked, not fried... the healthy choice.
Currently Active Users Viewing This Thread: 1

(0 members and 1 guests)
Posting Rules

You may post new threads

You may post replies

You may not post attachments

You may not edit your posts

---

HTML code is Off

---