Quote:
Originally Posted by
TheLyotoLegion
View Post
If he has no interest in fighting Weidman, it's time to give up the belt because the only 185'er on the planet who is beating Weidman is Anderson.

Boetsch, Vitor, Bisping, Belcher, Okami - He beats them all, with ease.
I agree that Wiedman would be the favourite against the fighters you mentioned, however I think suggesting he would beat all of them with ease is a bit of an over-statement. Each of those guys present problems for Chris, certainly more so than Munoz.
---
Favourite Fighter

Renato Sobral

Always appreciating the fine workings of Sakara, Almeida, Gonzaga
Colossal-weight
Join Date: Jan 2010
Posts: 9,844
If Bones can turn down Sonnen and ruin a card. And straight up tell Machida he had no interest in a rematch because he didn't do enough PPV buys.

Then the greatest of all time ca certainly turn down Chris Weidman.
I don't think you guys realize the most important aspect of what Silva said here.
He pretty much announced that he will only have two more fights before retirement.
That means we will only have two more chances to watch the mma god live two more times, do you guys realize that? That notion is giving me hell right now.
Silva is the mma equivalent of Michael Jordan, one of a kind. You probably won't ever see someone of his caliber during your lifespan, and you guys are pissed if weidman doesn't get a shot right now? F*ck that, he's young, let him beat a top contender 1st and get a double digit on his record!!!!!
---
McCall, Faber, Aldo, Nate, Nick, Lyoto, TBD, Hunt
Forever hanging in Anderson Silva nuts
Quote:
When you are the great mma fighter in history and hands down the baddest man on the planet, you should be able to do what the hell you want. I hate to play mma math but beating Munoz should not get you a title shot. If Silva fought Munoz it would be a first round clowning of Munoz.

I don't even get the hype around CW? In all honestly I say Silva would murder him as I don't see him finishing Silva at all. You can say he can take him to a decision with his wrestling....but 16 dudes have tried , and at the end of the day Silva is on a next level. We should be asking Silva to fight guys like GSP/Jones/Hws...no damn Chris Weidman.
Weidman pretty much did clown Munoz, and he barely broke a sweat doing it.
---
2013 VIP FFL Champion
THE DRAGON RIDES AGAIN - 12/20/14
Machida - Alves - Cruz - JDS - Weidman - Condit - Pettis - Edgar - Cowboy - Dodson - Okami
It is unfair for Weidman to not get a shot at the title, but I'm going to be a little selfish and say I do not want to see Weidman vs Silva.

Silva only has 3 or 4 fights left in his career, and I do not want to see him destroy yet another relatively unknown guy in Chris Weidman. Silva needs to fight the best fighters in this era right now, and I mean GSP or Jones, not Weidman.

Well, if Weidman goes on a tear and destroys Boetsch, Bisping, and another top contender, then I would probably change my mind. Until then, no. Or maybe Silva should just vacate his title and go for the best fights.
---
Anderson Silva ♔
Aldo - Dos Anjos - Mayday - Weidman - Machida - Jones
Nobody knows or cares about Weidman. Silva/Bisping is the best/most interesting MW fight to make right now IF Silva is going to fight a middlweight. The fact that anyone could think Silva is ducking Weidman of all people is quite hilarious.

I'd personally like to see Silva/Hendo again. Since Sonnen will be fighting Bones, and we all know the Silva/GSP or Silva/Bones superfights will probably never come to fruition, Silva/Hendo would make sense.
---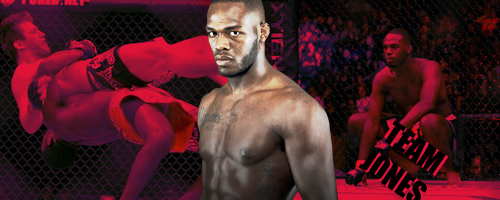 Quote:
Weidman/Bisping would be the perfect #1 contenders fight in my opinion.
Just give Bisping the shot, he`s about due for another humiliating first round KO loss.
---
Last edited by RearNaked; 10-16-2012 at

09:30 PM

.
Colossal-weight
Join Date: Jan 2010
Posts: 9,844
I think Anderson just had had enough waiting. He is locking onto the GSP fight in February March or April. He wants GSP should he beat Condit and is basically shooting down any other fight mentioned. He might even be pushing his retirement talk to get uncle Dana to offer GSP enough money to sign the fight.
Quote:

Unless there's something lost in translation here I say Silva gives up that MW belt today.
Your'e right there is. Let me try help you out, my Portuguese is a little rusty but I'll give it a whirl.
'I think all athletes in this division will get their opportunity in going for the title.
There's a lot of people who want a shot at me, and might be more deserving than you, so chill out
I don't have any intention of fighting with him (Wiedman). I still think he has a lot to do in the UFC
He hasn't done enough to earn a shot at me.
I am in a comfortable position and I am no longer a child, I am 37 years old, he's a kid that is starting
I'm his senior and I don't really think much of his accomplishments so far.
Obviously, this might happen, but, I have two fights on my contract and I think one of them will be with St. Pierre and I don't really have an intention in fighting with him (Weidman) because I'm not a fool. I'm already an oldie, you know?"
I only have a few fights left in my career and I'm not going to pass up a monumental payday to fight a guy who's best win is Mark Munoz.
Currently Active Users Viewing This Thread: 1

(0 members and 1 guests)
Posting Rules

You may post new threads

You may post replies

You may not post attachments

You may not edit your posts

---

HTML code is Off

---