Quote:
Originally Posted by
Canadian Psycho
View Post
No need to get sour, slick.



Gee, I wonder how I got the idea that you said these fighters were turning down a fight on 8 days notice. Machida and Shogun were offered the later Toronto fight, which was a little more than a month's notice. Facts are facts.

I get what you're saying about Machida and Shogun not wanting to fight Jones after he's had a full training camp and they haven't. It was your '8 days notice' comment that I was correcting. Nothing more, nothing less. Choose to get uppity if you want, but I didn't mean any harm by it.
LOL...I see.. Not What I meant.. but I get it...
MMA Fanatic
Join Date: Nov 2009
Location: Illinois
Posts: 26
Im not sure what it is, but since UFC switched to FOX I have quit watching almost all UFC events. There for a while it seemed like there was an event every week, but most of the people I had never heard of so I just didn't care. I know that isn't a good reason, but I have lost interest in the UFC for the most part.
Welterweight
Join Date: Jul 2008
Posts: 2,229
Quote:
Originally Posted by
Canadian Psycho
View Post
Sounds to me like it's you who doesn't know a thing about business. But you go ahead and insult people to get your 'point' across.
Excellent rebuttal to my argument, you have convinced me that you are right and I am wrong. Good job.
Why should I respect you or your post enough to respond intelligently? You've made it clear that you don't believe anyone on this forum has a shred of knowledge or experience when it comes to business. And you made it known in a condescending manner. So again, why should I even bother wasting my time with you when you clearly lack respect for the opinions of others?

But hey, I'll bite. Here's why your comparing the UFC to EliteXC is faulty. EliteXC folded because it put all of its eggs in one basket - Kimbo Slice. EliteXC gambled on a single man, who it made the face of its entire organization. When Slice subsequently lost to a virtual nobody, the company had no one to fall back on. The UFC couldn't possibly suffer that same fate, as it has dozens of bankable stars. Anderson Silva, Georges St. Pierre, Jon Jones, Chael Sonnen, Junior Dos Santos, Cain Velasquez, Jose Aldo, and the list goes on and on. I reiterate. EliteXC folded because its one, bankable star fell to a can, and along with him fell the promotion's credibility. The UFC is in a much better place.

Secondly, EliteXC, aside from banking on a single man, also banked almost exclusively on 'freakshow' fights. The UFC does not. You and others like to be dramatic and make the claim that UFC is going the route of professional wrestling. But the fact remains that for every 'freakshow' or 'money' fight we're subjected to, we're treated to dozens of competitive bouts between hungry and game fighters looking to make their way up the ladder. As long as we continue to enjoy cards such as UFC 153, the organization can afford to mix in the odd 'oh no they didn't' fight. The fact is that the latter fights occur very rarely. Hence, the UFC will not be worse off in the long run. All it will take is another card the likes of UFC 153 to roll along, and everyone will have forgotten about this Chael/Jones fiasco. That's a fact.

And thirdly, the UFC has a virtual monopoly over the MMA scene. If you had any knowledge of business, you'd understand why this means that it is nearly impossible that the UFC will one day have to shut its doors due to a single fight. Especially when the casual fans will eat that fight up. Sorry to burst your bubble, but the UFC is going to be just fine.
Quote:
My theory on all of this is that Dana White has sold his soul to FOX, not literally of course.
Whew! Thanks for clarifying! I was beginning to think you meant that Dana had attended a black mass and signed a fiery contract in baby's blood!
---
Everybody good, plenty of slaves for my robot colony?
This is hardly a new thing, Lesner, Couture, Shamrock and maybe even Faber have been granted undeserved title shots based on one thing...money. So this marks Dana selling his soul...get the fuk out, he never started with one.
---
.
Wow, I would be more suprised at this thread if I didn't see the exact same claims being made almost every month for the last 8 years..

Sent from my HTC-X710a using VerticalSports.Com App
---
D. Cerrone | R. Souza | F. Werdum | R. MacDonald | M. McDonald | D. Maia | J. Mein | C. Condit
M. Coenen | S. Kaufman | A. Davis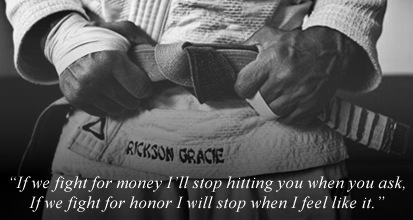 Quote:
Wow, I would be more suprised at this thread if I didn't see the exact same claims being made almost every month for the last 8 years..

Sent from my HTC-X710a using VerticalSports.Com App
Purgetheweak and I don't always agree, but when we do, it's on this.

Join Date: Jul 2012
Location: Glasgow
Posts: 16,112
MMA has never looked better than it does right this second. Stop complaining and enjoy this shit. It wont last forever.
---
For years Dana said that his goal was to get onto network TV...

The biggest issue threatening the UFC these days is not the Fox deal or even the injuries; it is the ability of fighters to decline fights.

Hear me out:

When I'm working and my boss tells me to do something, I do it. If I didn't, I may lose my job. If I'm scheduled to work and my direct reports don't show up, I still have to get the job done.

If you're booked to fight at an event and your opponent is injured etc. , you should be contractually obligated fight whoever the powers that be can arrange.

If you're told that you are going to fight an opponent (as long as they are a sanctioned opponent by the state's athletic commission), you should be contractually obligated to do so.

I know that is not how combat sports have traditionally operated, but it would be a welcome change (from my POV at least).

I know some will disagree, but it would definitely add to the consistency of cards (IE. UFC productions) and it could even add to the excitement of upcoming events.
---
Always supporting:
Forrest
Machida
Wandy
Velasquez


Anderson Silva vs. Jon Jones is the best match-up the UFC has ever been able to arrange. Here's to hoping it goes down.
Currently Active Users Viewing This Thread: 1

(0 members and 1 guests)
Posting Rules

You may post new threads

You may post replies

You may not post attachments

You may not edit your posts

---

HTML code is Off

---