Quote:
Originally Posted by
Canadian Psycho
View Post
Vitor's fight with Jon Jones is more than enough to demonstrate that he isn't the kind of man to cave under pressure. He ate the LHW champion's best elbows and kept on fighting. Shogun tapped to strikes. Rashad Evans barely engaged. Rampage gave up his back. Vitor is bludgeoned, still manages to lock on a near fight ending arm-bar, continues to pull guard in search of a submission despite knowing that he's going to take a beating on the ground, and he's mentally weak?

Anthony Johnson is a much better wrestler than Bisping, and he couldn't keep Vitor down to save his life. Bisping displays some decent wrestling against Brian Stann of all people, and now he's the new Chael Sonnen at MW? I mean, come on... Michael Bisping is going to ground and pound Vitor Belfort to a TKO stoppage? I don't even...
When vitor locked up that arm he had hardly taken any damage. Jon was hanging out in his guard. Not to mention Vitor took no where even ******* close to the amount of damage Shogun took. And Vitor kept pulling guard because he had no chance in hell to do anything else. And it was the best way to avoid getting put on his head and having his guard passed. He didn't keep doing it because he was even on the feet and he was trying to go out on his shield. I guarantee you that if vitor was doing anything on the feet he wouldn't have pulled guard.
Also Johnson might have better takedowns than Bisping but his top control is not nearly as good. Not to mention Vitor didn't get up that often they were stood up and Johnson gassed badly from taking him down so many times.
Sent from my Samsung Galaxy S3
---
Think. It Ain't Illegal Yet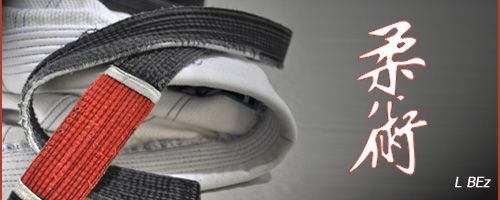 "Discipline Hurts Less Than Regret"
Quote:
I'm chill, son. I don't really think it matters that Vitor was or is able to buck Anthony Johnson off him, I don't at all expect Bisping to play that type of game.

Belfort will weight, what? 200lbs on fight night? He can flex all he wants that's all Bisping has to lift up and dump on it's arse.

Sig or Credit bets are for ***s (jokes), so i'm not looking to bet with you, but Bisping will get him down.
I'm not looking to bet anything (agree with you about sig bets). I'm just guaranteeing that Bisping will not take Vitor down once. The myth of Michael Bisping's being a TOP fighter will finally be laid to rest.
Quote:
If you get my English, I hope you start following this advise of yours asap, man.
BTW: Godamn, never rep you... I'll sign my name when it happens(well, not my actual name, of course). Piece.
Bwa-ha-ha-ha-ha-ha.
---
Last edited by RearNaked; 11-07-2012 at

04:59 PM

.
Two guys who will never hold a belt battle it out to find out who is the best gatekeeper.
---
mad props: Toxic
Quote:
Two guys, one of whom will never hold a belt, and the other who will never hold a belt again, battle it out to find out who is the best gatekeeper.
Fixed.
Banned
Join Date: Sep 2012
Location: West Germany
Posts: 174
The good thing Bisping circles left. If it's five rounds there could be an upset here. But I'm going to have to go with Vitor although I really want to see Bisping vs Anderson man. It should have been Bisping vs Boetsch or Weidman not a knock out artist.

In every single fight Bisping always get rocked at least once. There's a funny pattern.
---
Marcus Aurelius: Tell me again, Maximus, why are we here?
Maximus: For the glory of the
Empire, sire.
Baked, not fried... the healthy choice.
Currently Active Users Viewing This Thread: 1

(0 members and 1 guests)
Posting Rules

You may post new threads

You may post replies

You may not post attachments

You may not edit your posts

---

HTML code is Off

---