MMA Fanatic
Join Date: Oct 2010
Posts: 84
Seems to be taking a long time to get this question answered.
---
Haven't been around here for a while but see that this question I've posed here a few times still hasn't been answered for certain yet.....although someday I know it will be.

I always seem to get different & interesting replies to it. I think I last asked it about 10 or 11 months ago.

And it's nobodys fault here that it hasn't been answered yet because neither of these guys will allow it.

I think I know which way most folks will be leaning at this time....but I could be wrong.

O.K. - Who is going to lose first.....Jose Aldo or Jon Jones?
Is Aldo still facing Edgar? If so, Aldo will lose his belt first.
Most likely Aldo. He has Edgar and KZ coming for him.
---
That is not dead which can eternal lie and withs strange aeons even death may die.
MMA Fanatic
Join Date: Jul 2011
Posts: 15
Aldo will finish Edgar. No doubt in my mind.
Aldo will lose his title first, but not to Edgar or KZ, he will crush them both. But..., he will get to the point where he doesn't want to cut anymore and move up to 155. He's had trouble making 145 in the past and he's already pretty much cleaned out the division.
Whoever moves up faster...which might be Jones...believe it or not.
---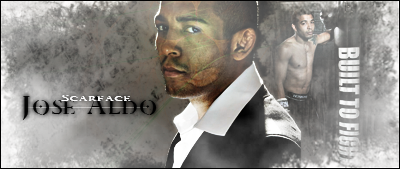 Great question and a difficult one to answer...I'd say Aldo, but I have literally no rationale to back that up, both are just way too good for their division. If Aldo gets by Edgar, damn, who else is left? The UFC needs to bring over Pat Curran, because that is the person I see who could really challenge Aldo.

As for Jones, If he can get past Henderson (a fight that desperately needs to happen), he will have beaten everybody in the LHW division, all the way down in the rankings to Forrest Griffin, which is shocking.
---
vBookie Record: 16-9

Current vBookie Bets:

I'll go with Jones losing since I think Aldo will beat Edgar and will keep his stranglehold on the division.
---
1. BJ "The Prodigy" Penn
2. Dan "Hollywood" Henderson
3. George "Rush" St Pierre
Well, Aldo is fighting Edgar but recently the judges hate Frankie... so Jones is going to lose first.
---
Rookie Hammer Squad 2015
Frankie Edgar - Dominick Cruz - Jorge Masvidal - Cat Zingano - Holly Holm
Currently Active Users Viewing This Thread: 1

(0 members and 1 guests)
Posting Rules

You may post new threads

You may post replies

You may not post attachments

You may not edit your posts

---

HTML code is Off

---