Biggest wastes of talent.
---
This topic was inspired by me seeing a once great UFC veteran being knocked out by a regional prospect in 25 seconds...and it to me to thinking, what fighters in the UFC have really just been colossal talents that went to waste.

Obviously the tried and true answer is David Terrell, who was one of the better no-gi grapplers in his weight class at the time and showed excellent athleticism, hand speed and power and could've been another Frank Shamrock before the injuries and confidence issues that derailed him.


IMO, however, an equally sad waste of talent was Drew Fickett, who just got KO'd by some random prospect a few days ago.


Just looking back and this dude was a pretty amazing fighter when he was on.

Came into the UFC at 24-2 with wins over Dennis Hallman and Ken-Flo but man were his wins in the UFC spectacular.

Choked OUT Josh Neer, Choked OUT Josh Koscheck, then choked Kurt Pellegrino is a top tier ground technician himself.
Then you consider he is one of the few dudes in the UFC to ever get released off of a win because he couldn't put down the bottle and had a tumultuous personal life with going to jail...having problems with his wife and kids.


After the UFC stint, he would just go through these stints of chaos and near homelessness' and go in and get cracked by random regional fighters and bow out.....then go on a stretch where he submits like 4 UFC fighters in a row all the while being half-fat and barely motivated.



42 wins, 31 submissions....and a hell of a lot of wasted potential.
---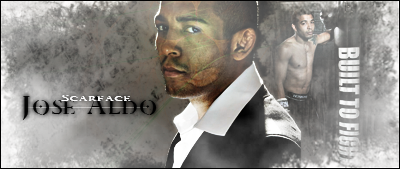 Todd Duffee comes to mind, the future looked bright for him until that embarrassing knockout by the hands of that chubby dude.
---
12:97:24:99
MMA Fanatic
Join Date: Oct 2012
Posts: 1
I think the biggest waste of talent has been BJ Penn. His fight's have been exciting when his opponents get under his skin but when they don't he just goes through the motions. I still remember watching diego acting all psycho before their fight and thinking maybe bj bit off more then he could chew, but bj showed what he could do & vs a solid wrestler with a good chin and decent striking.

Another fighter I thought would have made a bigger impact is thiago alves, though almost all his fights have been exciting.
Even though BJ Penn is alreay a legend, and has accomplished more in MMA than most...I'm going with him. The reason is, had he had the commitment to train like a GSP or Cain, I believe he would have a much better record and would probably be in the top 2 or 3 fighters of all time.
---
Mark Kerr comes to mind. Phenomenal athlete, absolute warrior, and a mess outside the cage.
---
That is not dead which can eternal lie and withs strange aeons even death may die.
MMA Fanatic
Join Date: Apr 2007
Posts: 75
Ricco Rodriguez is up there for me along with the previously mentioned
Brandon Vera came to mind right away.
---
Guys that come to mind off the top of my head

LW - KJ Noons
WW - Paulo Thiago
MW - Travis Lutter
LHW - Brandon Vera
HW - Gabriel Gonzaga
Brandon Vera isn't a good example.
Brandon Vera was just overrated.
Mark Kerr would definitely make my top 5.
Even though hat dude obviously abused steroids....the painkiller addiction basically destroyed his career when he was thought to be Mark Coleman 2.0 and a lot younger.
Ricco is another good example...he's different though as I think he was as good as he was going to get, but he destroyed his career prematurely just because he couldn't be bothered to control his weight. 28 years old and 300+lbs and past it....sad.
Quote:
Todd Duffee comes to mind, the future looked bright for him until that embarrassing knockout by the hands of that chubby dude.
Again, like Vera...he just sucks.
I'm not talking about perceived potential..I'm talking about dudes who were legit studs but floundered away because of other problems.
Guys like Fickett who have a laundry list of top flight fighters they have tapped out a weight class above their natural weight but was relegated to an afterthought because he was an alcoholic and undependable.
---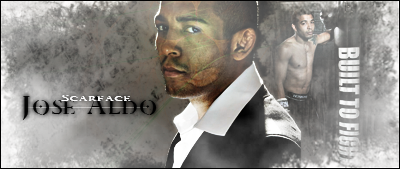 Currently Active Users Viewing This Thread: 1

(0 members and 1 guests)
Posting Rules

You may post new threads

You may post replies

You may not post attachments

You may not edit your posts

---

HTML code is Off

---